The Curiosity Series is a new podcast series hosted by writer, comedian and podcaster Maeve Higgins, commissioned as part of the Arts Council's 70th anniversary celebrations - listen to the latest episode above.
Over the course of six episodes, you'll hear artists involved in music, dance, poetry, literature, visual arts and theatre in conversation with Maeve as they get curious about each other's work, explore the integral role that creativity has played in their lives, and discuss the broader issues and themes that connect their art.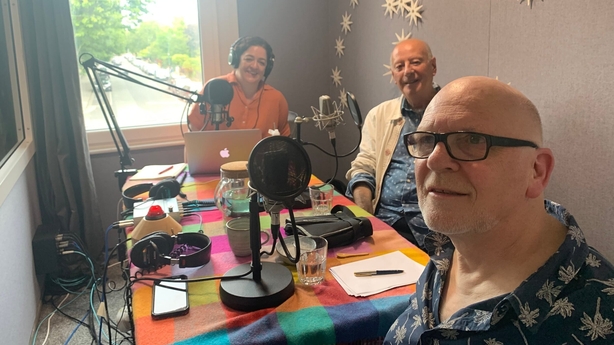 Episode three sees Maeve follow the musical journeys of composers and friends Roger Doyle and Trevor Knight, both members of Aosdána. Looking back on successful artistic careers that have seen them cross genres and engage with many different artists and art forms, Roger and Trevor discuss their musical lives, sharing anecdotes and stories that illuminate the artistic richness and occasionally the madness of being a composer and musician in Ireland.
Along the way, they look back on the changing music scenes in Ireland in the 80s and 90s, reflect on the changing landscape for musicians starting out in today's world, as well as highlighting the role and responsibility of the Aosdána to support artists working in different forms of music.
The Curiosity Series was commissioned as part of the Arts Council's 70th anniversary programme, Arts Council at 70. Find out more here.