Editors Catherine Marshall and Yvonne Scott introduce Irish Art 1920–2020: Perspectives on change, their new collection of essays in which eleven authors examine different aspects of Irish art through the hundred years or so since independence.
---
Irish Art 1920–2020: Perspectives on change, is not a linear story. Instead it is composed of narratives that extend beyond the politics of government and sovereignty to reflect the complex realities of life as lived on the island and among the Irish diaspora. Independence brought a host of opportunities and challenges. For many the conundrum was how to construct a cultural identity that was recognisably Irish, while others sought to reflect constituencies that were geographically borderless, seeking to express their humanity, or to respond to transnational challenges regarding the nature of art itself.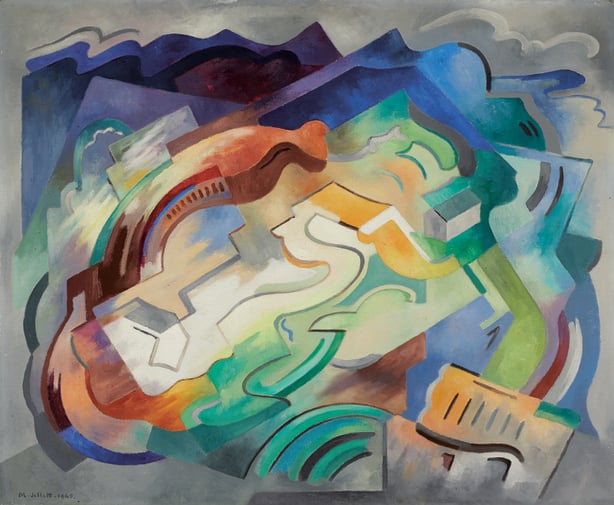 The demand for an identifiably Irish visual culture, such a marked feature of post-independent Ireland, was interpreted in radically alternative ways by Mainie Jellett in The land Éire in 1940 and by Liadin Cooke, representing the Irish diaspora in 21 balls of clay dug from a field in Ireland sixty years later. Identity has given ground over the decades, to an exploration of Ireland's place in a global world with local reflection on both indigenous and universal characteristics. The essayists were aware of increasing overlaps with other societies and that traits that may be identified as 'typically' Irish are neither necessarily or exclusively so. Regional approaches to art history provide an opportunity to consider how particular discourses and themes have developed and changed over time, and the extent to which they remain relevant. Irish art offers a case study to examine issues shared by other newly emergent post-colonial countries during the period, where because of their particular contexts, the cultural outcomes, and their reception, have not been identical.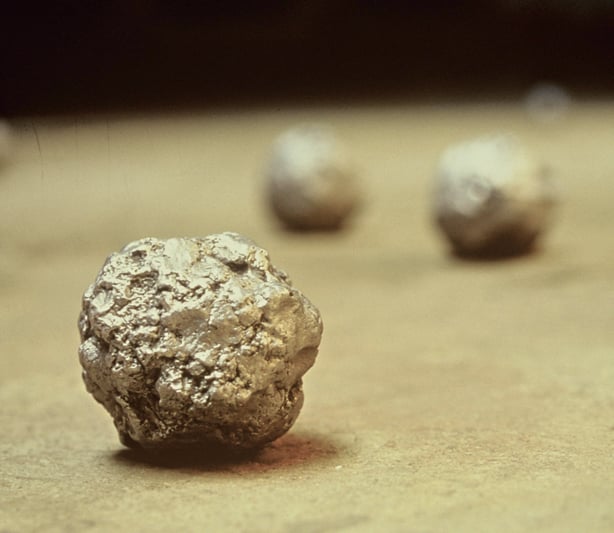 The book was never intended to be a comprehensive history of Irish art in the period; readers will find themselves adding their own perceptions to enforce – or to challenge – those of the contributing authors. The writers were invited to develop their subjects according to their own understandings, and to single out those factors and examples they found to be most influential on how their subject evolved. The aim of the book was to be multi-vocal and no singular approach to analysis or interpretation was imposed.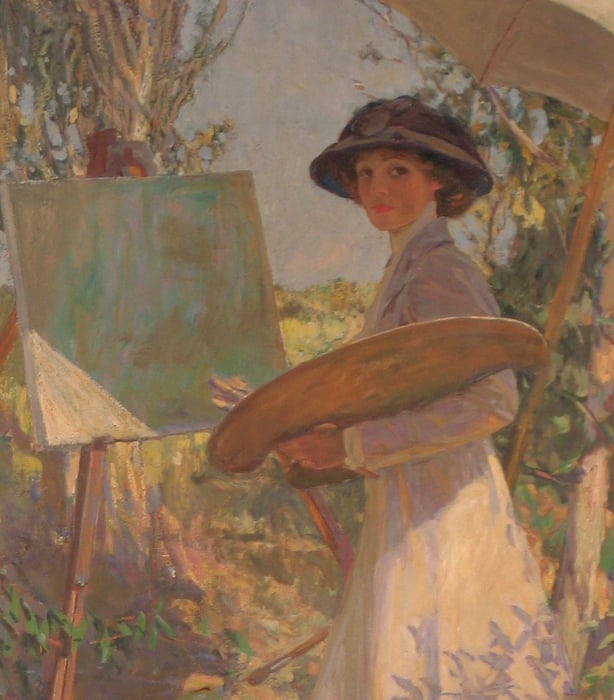 Topics addressed include the languages of abstraction, materials and methodogies, the visualisation of historic and political change in the period, Irish approaches to landscape, gendered and racialised representations of the body , the impact of the Arts and Crafts Movement, a critical look at Irish Design since 1950, New Media arts, Conceptualism, the complex relationship between curator, artist and critic, and the impact of globalisation on Irish Art. Revolutions in social attitudes and artists' responses to them are blindingly obvious when you look from John Lavery's demure depiction of his wife in Mrs Lavery sketching, from 1910, to the embodiment of agency in the performance activism of Rachel Fallon and other artists in Aprons of Power (2018). Such revolutions are vigorously explored throughout the book.
Art in Ireland between 1920 and 2020 has borne witness to unprecedented change. This book of essays by Suzanna Chan, Riann Coulter, Lucy Cotter, Siun Hanrahan, Linda King, Donal Maguire, Catherine Marshall, Gavin Murphy Paula Murphy, Yvonne Scott and the late Nicola Gordon Bowe, considers how a range of established formats and thematics of art were fundamentally challenged and changed in Ireland during that time.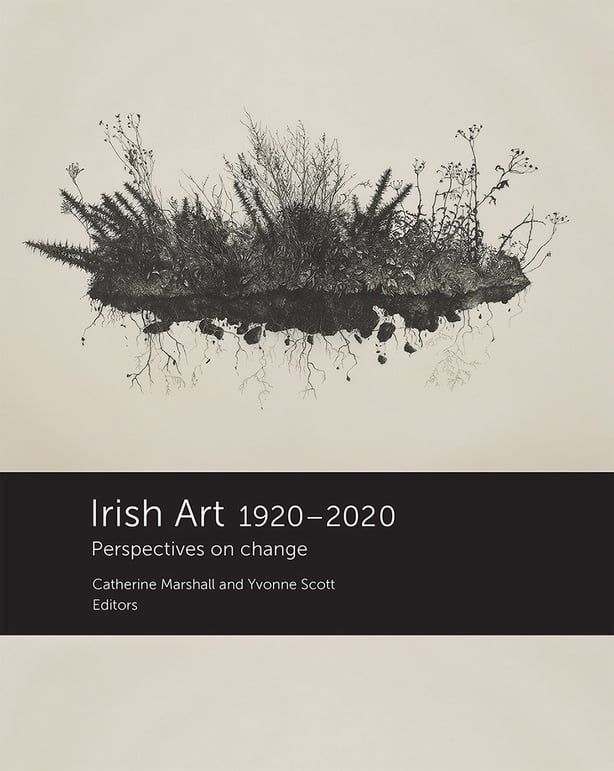 Irish Art 1920-2020: Perspectives on change edited by Catherine Marshall and Yvonne Scott, is published in September 2022 by the Royal Irish Academy, supported by Trinity College Dublin - find out more here.