Culture Night - the annual, all-island event that celebrates culture, creativity and the arts – returns on Friday, 23 September.
As arts and cultural organisations and venues of all shapes and sizes extend their opening hours to allow increased access for the public, so too will RTÉ be opening the airwaves across the day for Culture Night on RTÉ. Find out more below...
TELEVISION | RTÉ Player
Culture Night: Live from Lough Boora, RTÉ One & RTÉ Player, 7pm
Live from the edge of Lough Boora in County Offaly, RTÉ brings a very special Culture Night celebration of Ireland's unique boglands to the heart of the midlands.
Presented by Annie MacManus and featuring the RTÉ Concert Orchestra, the programme will showcase a range of special guests, including Offaly's own Tolϋ Makay, Felispeaks, Damien Dempsey, Jack O'Rourke, Martin Hayes, Elaine Mai, Maykay, Loah, Ailbhe Reddy and Sinead White.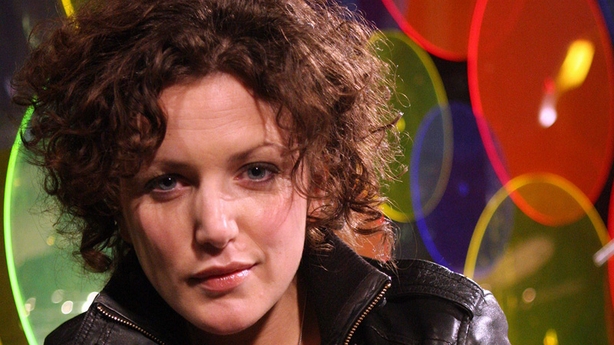 Highlighting the broad range of activities taking place around the country, Culture Night Live at Lough Boora will include music and theatre from the Claddagh basin in Galway, an exhibition of artist Pat Curran's work, Colm Tóibín on a book gifting scheme taking place on the night and much, much more.
Produced by RTÉ in association with The Arts Council.
RADIO
Arena, RTÉ Radio 1 and RTÉ Radio Player, 7pm
Arena will dive into the Culture Night Read Mór, the book sharing and reading initiative from the Arts Council in conjunction with Irish Rail and Bus Éireann. A panel of bibliophiles will share the joy of reading, delving into works of fiction, poetry and non-fiction on the subject of train and bus travel. With readings from iconic works, including District and Circle (Seamus Heaney), All Legendary Obstacles (John Montague), and Mervue Bus (Rita Ann Higgins).
Marty in the Morning, RTÉ lyric fm and RTÉ Radio Player, 7am
Marty Whelan kicks off the day's Culture Night celebrations with his usual fine blend of music and chat. He'll be joined live in studio by Chamber Choir Ireland in advance of their Dublin concert later that night in Windmill Lane, performing a playful programme of romantic and contemporary Irish vocal works.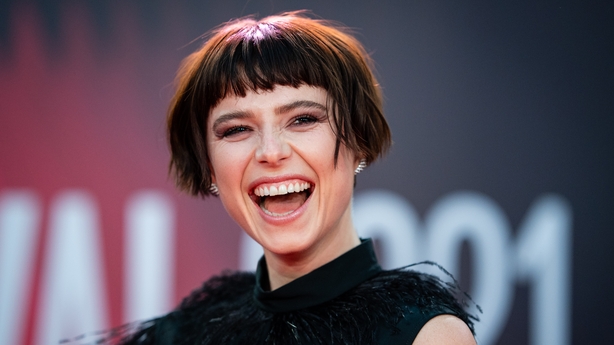 Marty will also celebrate the release of the remastered Almost Everything album on Claddagh Records, featuring Patrick Kavanagh's poetry, read by actors including Jessie Buckley and Aidan Gillen, and President Michael D. Higgins.
Lorcan Murray's Classic Drive, RTÉ lyric fm and RTÉ Radio Player, 4pm
Lorcan will be live from the Hunt Museum for Culture Night, where he'll bring us a varied selection of musicians and artists involved in Limerick's rich cultural life.
Ukranian Freedom Concert, RTÉ lyric fm and RTÉ Radio Player, 7pm
This Culture Night, RTÉ lyric fm will bring listeners an historic concert recorded at the National Concert Hall, Dublin, by the Ukranian Freedom Orchestra and guests. Conductor Keri-Lynn Wilson will be joined by pianist Anna Fedorova and soprano Liudmyla Monastyrska to perform works by Silvestrov, Chopin, Beethoven, and Dvorak.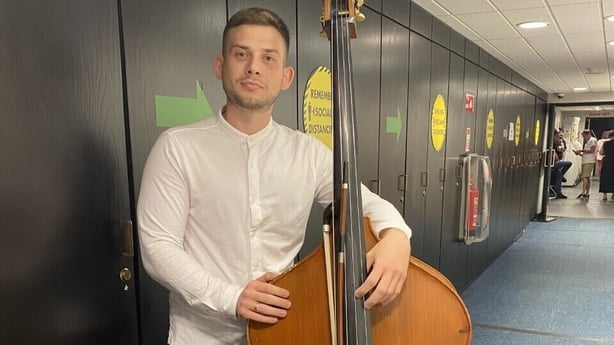 We'll hear from composer Valentin Silvestrov about his music and his move to Berlin, and presenter Paul Herriott will be chatting to conductor Victoria Zhadko who recently moved to Dublin from Ukraine.
RTE.ie
RTÉ Culture will stream the acclaimed play Looking For America exclusively at www.rte.ie/culture - this production will be available to watch online for free for 48 hours only, from Friday, September 23rd.
Directed and co-written by Janet Moran (A Holy Show, Swing), Looking for América is the real-life story of writer and performer Federico Julián González. Following his father's arrest by a Military Junta, at the age of five, Fede and his family were forced to flee the Salvadoran Civil war. There followed years of continuous moving throughout Latin America with his mother and brother as they sought sanctuary. In 2019, Fede and his 74-year-old mother set off on a quest through Havana to look for América.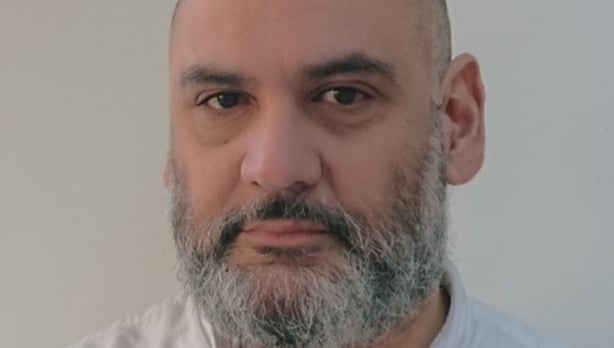 Shared memories, conflicting recollections and offline maps led them through their past. A past peopled with ghosts scattered among grand avenues, dark lanes and unnerving dead ends in the city that had taken them in, more than 30 years before. They spoke to shop-keepers, taxi drivers, old ladies and more importantly to each other. When they were about to give up, they found her.
Looking for América charts two journeys: the journey of that night in Havana looking for a Salvadoran ex-Guerilla fighter called América, and the journey of escaping the catastrophe that had engulfed his country decades before. A catastrophe whose after effects still resonate today. Sometimes the idea of home has to be remade. And remade. And remade.
RTÉ Culture will also feature a range of news, updates, content and items on Culture Night, brought to you by The Arts Council, in partnership with local authorities and cultural organisations throughout the island of Ireland - find out more about this year's Culture Night programme here.