RTÉ's new season puts Irish culture, creativity and talent centre stage, with a number of major new documentaries from the Arts & Culture team alongside several major stand-alone cultural events and the return of a number of old favourites.
The season was launched at an event in Dublin's RDS, featuring a show-stopping performance from singer Tolü Makay, who features in the forthcoming RTÉ documentary A Note for Nature.
Highlights include fresh takes on the lives of Francis Bacon and Lady Gregory, deep dives into Irish culture, landscape and familial bonds from the likes of Tommy Tiernan, Sebastian Barry and Colm Toibin, new writing from the cream of the nation's authors and an array of homegrown musical talent across every imaginable genre.
Find out more about highlights from the Arts & Culture schedule below:
DOCUMENTARIES
Micheál Ó Súilleabháin : Between Worlds
Micheál was a man who lived between worlds – between classical music and traditional music. This new documentary captures the essence of who composer and musician Micheál Ó Súilleabháin really was and how he achieved so much for Ireland, both musically and culturally. Through thought-provoking interviews with his family, both his wives, contemporaries and former students, we unearth the personal and professional story of Micheál's worlds.
Tommy Tiernan's Epic West
Ireland's West has always been a place apart, inspiring countless artists, writers and thinkers. It is a place where both our dreams and our nightmares as a nation are at their most vivid. It exists in our minds as much as it does on a map, and it defies easy definitions. Presented by Tommy Tiernan, this two-part series offers a journey through the Irish imagination, a tapestry of stories mapping the intersections between landscape, mythology, history on the one hand and art and culture on the other.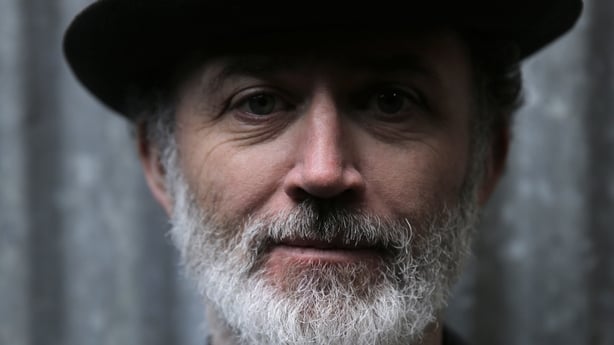 A Note for Nature
A Note for Nature is both a celebration and a call for help. Over an hour, through music from the RTÉ Concert Orchestra and spoken word from an array of talents, we reveal some of Ireland's most fragile landscapes and the beleaguered animals that, somehow, manage to survive there. Performers include Christy Moore, Kíla, Clare Sands & Susan O'Neill, Alannah Thornburgh, Niamh Regan, Maria Doyle Kennedy, Iarla Ó Lionáird, This is How We Fly and Tolü Makay.
Francis Bacon: The Outsider
A new diary reveals an unrecorded chapter in Francis Bacon's life. U2's Adam Clayton, a huge admirer of the artist, retraces a trip Bacon took to Ireland in 1929, with his new friend and diarist, Eric Allden, painting a fresh picture of Bacon's relationship with the land of his birth.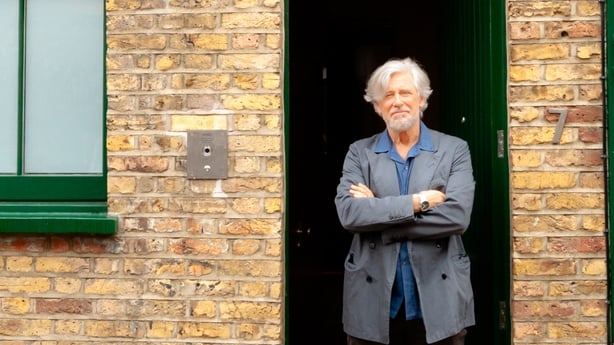 Sebastian Barry: Family Stories
Multi-award-winning author Sebastian Barry takes us on a journey that begins with his own history; the familial entanglements, the historical griefs of the past and the creative and hope-filled energies that family can release.
Lady Gregory: Ireland's First Social Influencer
Take a road trip with actor Miriam Margolyes and activist Lynn Ruane around Ireland and through the life of Lady Gregory, shining new light on a brilliant, driven and complex woman, one whose work, influence and impact on Irish political and literary life has often been neglected in favour of those who she brought together around her dinner table - and who drank her cellar dry.
Shooting the breeze 📸@RonanNissenbaum pic.twitter.com/y64VWfhv75

— Senator Lynn Ruane (@SenLynnRuane) August 11, 2022
Face the Music
The sheer visual and aural joy of musical accomplishment make the Royal Irish Academy of Music a fascinating backdrop for this entertaining observational series. Face the Music will follow several students and teachers at the RIAM over a year filled with fierce competition, immense pressure, world-class performances... and the unveiling of a brand-new building.
Untameable
The bogs of Ireland have always been a contested land; a rural birthright to some, an untameable frontier to others – for the poems of Seamus Heaney, they offered a reflection of who we really are. Now, while the survival of the peatlands remains uncertain, author Colm Tóibín seeks to re-open the bog-inspired works of Heaney and other artists to cast new light on our relationship with nature, and the changes we are facing.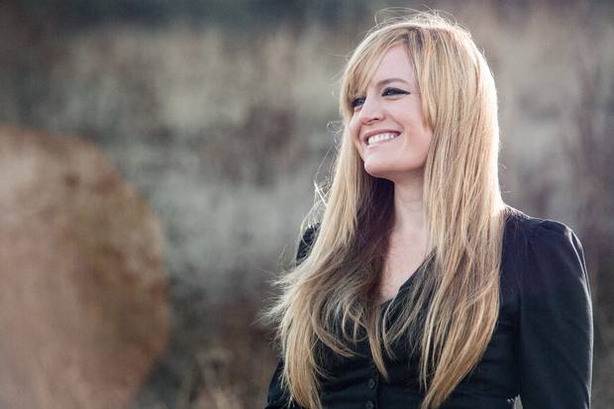 Also: The Works Presents returns with guests across the cultural spectrum in conversation with John Kelly, including writer Conor McPherson, graphic artist Annie Atkins and composer and conductor Eimear Noone.
EVENTS
For one night only this August, the RTÉ Concert Orchestra will present Thin Lizzy Orchestrated. a once-in-a-lifetime journey through the enduring classics of, arguably, the best pure-rock band this country has ever produced, Thin Lizzy. The courtyard of the National Museum in Dublin's Collins Barracks will reverberate to the sounds of The Boys are Back in Town, The Rocker, Whiskey in the Jar, Old Town, and many, many more, as the RTÉCO are joined, on the night, by a host of Irish and International stars, relishing the chance to pay homage to Philo and the lads. Highlights will be broadcast on RTÉ One and RTÉ Radio 1.
The centrepiece of RTÉ's celebration of Culture Night 2022 will be a live one-hour show broadcast from Lough Boora bog in County Offaly, RTÉ One at 7pm on Friday 23rd September. Set in an abandoned former Bord na Móna works shed located on the edge of beautiful bogland, the RTÉ Concert Orchestra and a selection of guest artists will perform before an audience of people drawn from the local area. The programme will also reflect on how Culture Night is happening in the moment around the country by covering a range of events in various locations.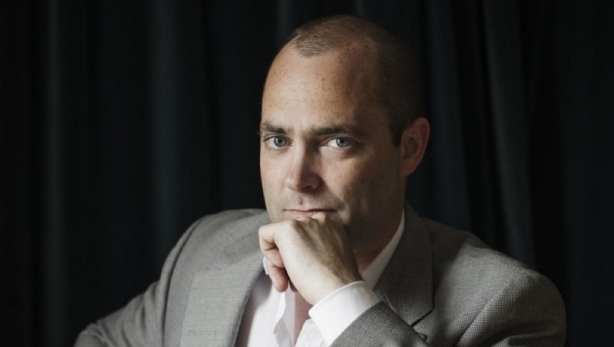 Spoken Stories 2: Creatures of the Earth premieres 12 new stories, commissioned by RTÉ Arts and Culture, with the support of BAI, from some of the most exciting contemporary writers associated with the form including Donal Ryan, Christine Dwyer Hickey, Éilis Ní Dhuibhne, Belinda McKeon, Billy O'Callaghan, Evegeny Schtorn, Caoilinn Hughes, Louise O'Neill, Lisa McInerney and Colin Walsh. Love, looming catastrophes, lost opportunities, family dynamics, personal freedoms, and new beginnings are among their themes. Settings include a secluded caravan in the Irish midlands, an all-girls boarding school in remote Australia, a subterranean cave nowhere in particular and a lakeside sauna in Finland...
Elsewhere, County Measures on RTÉ Radio 1 offers a 32-part cultural survey on each county, 100 years after the State began. Returning events include the RTÉ Short Story Competition In honour of Francis MacManus, highlights from Wexford international Opera, the An Post Irish Book of the Year Awards and the fifth annual RTÉ Radio 1 Folk Awards, presented live from Vicar Street in Dublin.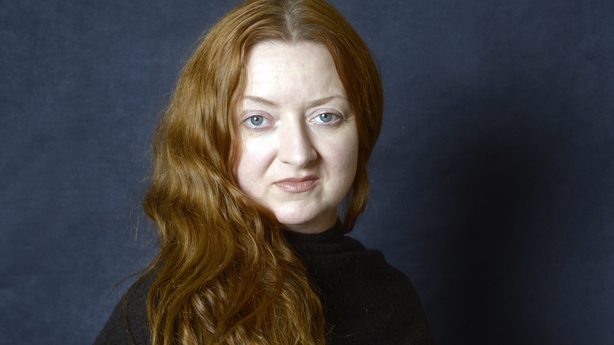 The Lyric Feature returns to RTÉ lyric fm in October with a new season of programmes, including the new 6-part series Root and Branch with ecologist Anja Murray and musician Brían Mac Gloinn (Ye Vagabonds), celebrating our native trees and their place in our culture. On RTÉ Radio 1, the Book on One presents author Claire Keegan reading, in its entirety, her acclaimed novel Small Things Like These. Returning radio favourites include daily arts show Arena and music shows Rolling Wave, Céilí House, Folk on One and South Wind Blows.
Find out more about the new season on RTÉ here.