RTÉ has launched its brand new schedule, which includes the return of some firm favourites, as well as exciting new drama and entertainment shows that place "Irish culture, creativity and Irish talent centre stage".
Irish talent is at the heart of RTÉ's new schedule with over 40 hours of new Irish drama including series 2 of internationally acclaimed KIN as well as brand-new dramas North Sea Connection, SisterS, The Dry, Clean Sweep, and the return of Smother.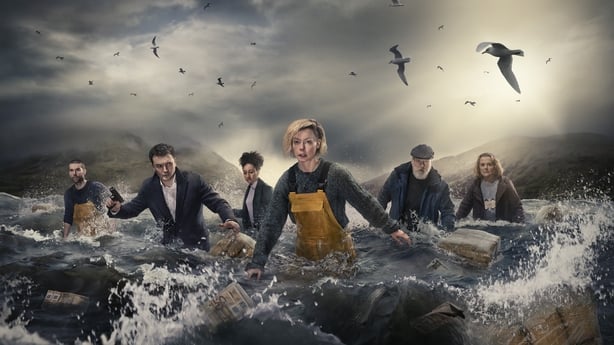 Dancing With The Stars will shimmy back to the dancefloor with a brand new presenter as Nicky Byrne departs on tour with Westlife. The Late Late Show is back on 2 September for its 61st season, with Ryan Tubridy at the helm. The Tommy Tiernan Show and Angela Scanlon's Ask Me Anything will provide Saturday night entertainment as winter draws in.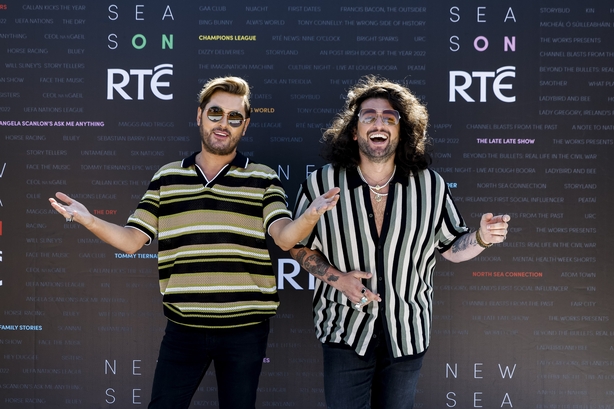 TV presenter Brian Dowling and Dancing With The Star's judge Arthur Gourounlian are having a baby, and Brian's little sister Aoife is their surrogate. A Very Modern Irish Family – Brian and Arthur's Surrogacy Story is a new documentary following this charismatic trio as they get ready for this much wanted baby. The documentary follows the highs and lows of their journey, from glitzy baby showers and shopping trips to the harsh realities that in Ireland there is no legislation for surrogacy, and the heartache that brings.
For music fans, Tracy Clifford will count down the songs that define Irish music and culture as voted on by over 100,000 2FM listeners on The Ultimate Irish Playlist.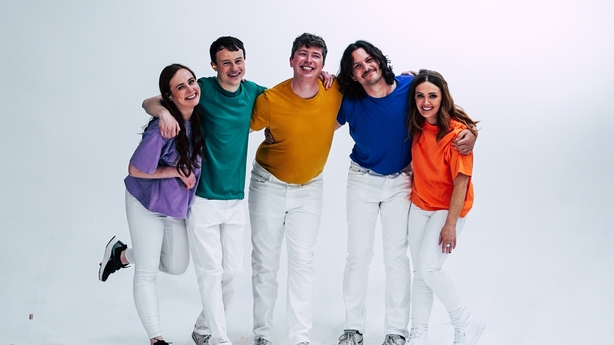 Comedy lovers are in for a treat on RTÉ Two as No Worries if Not! will be having the lols with viral stars including Justine Stafford, Emma Doran, and Michael Fry.
Ireland's Fittest Family returns with a brand-new coach in the form of current Dancing with the Stars champ Nina Carberry. There will be more competitive streaks on show in Ultimate Hell Week: The Professionals as a new line-up of well-known recruits are put through their paces, and there are still plenty of singletons looking for love in the ever-popular First Dates Ireland.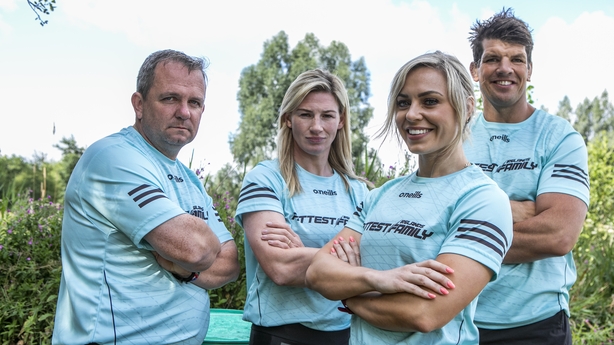 Dermot Bannon is back with not one, but two shows, Room to Improve and Dermot Bannon's Incredible Homes. And if that's not enough for property fans, there's a brand new series called Build Your Own Home, plus Maggie Smith is back with more Cheap Irish Houses.
There will also be a range of brand-new documentaries and series that will share unique Irish stories exploring Irish life and culture, from our rich history to the stories that matter today, and a continued increase in Irish language output.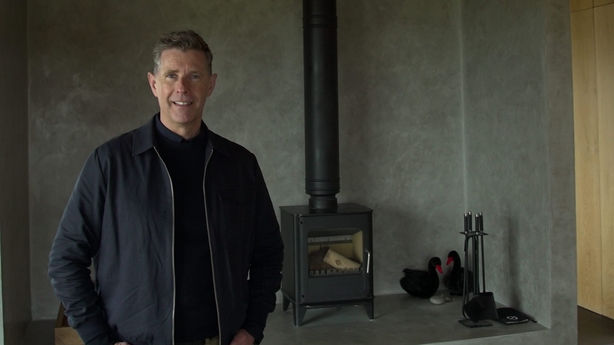 A new series of Storyland aimed at developing new writing and directing talent will bring audiences new perspectives in four short dramas.
Speaking at the new season launch, RTÉ Director General Dee Forbes said: "Today, RTÉ's new season launch is a celebration of Irish culture, Irish stories, and Irish creativity, while reflecting our vital role in creating a shared space for important discussion and debate, for supporting Irish talent, for celebration, for telling national stories and marking national moments.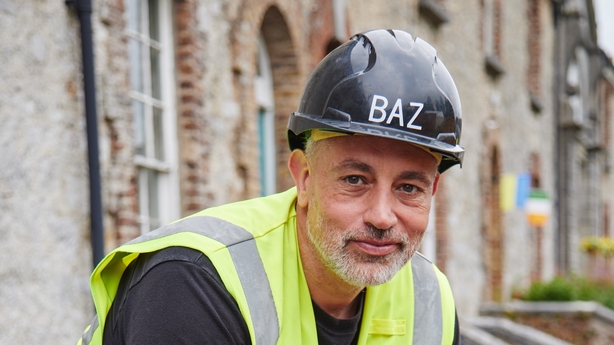 "With 40 hours of original Irish drama, this is RTÉ's biggest drama slate to date and brings exciting new talent to our screens; live broadcasting remains central to our schedules and this is really to the fore in our selection of top class free-to-air live sport showcasing our national teams, national games and our athletes, and including all 64 games from the FIFA World Cup 2022; our strong offering of factual programmes tells uniquely Irish stories which consider many facets of Irish life and culture, while our schedule of arts and culture programming connects audiences with some of the great artists and musicians we have here in Ireland."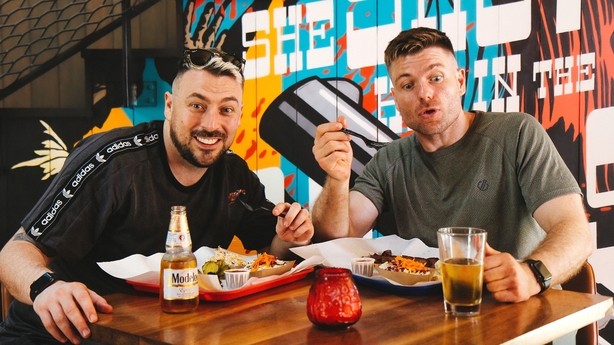 Forbes added: "Anchoring our daily live schedules on television, radio and online we have trusted news and current affairs, analysis and discussion, as well as ground-breaking investigative and specialist reporting, which, as we proved during the pandemic, are RTÉ's key contribution to the democratic functioning of Irish society and the increasingly important fight against misinformation and disinformation.
"On top of that we also have world class natural history, original Irish content dedicated to our younger audiences, new series showcasing our comedic talent, wonderful Irish animation series, more content in the Irish language, and so much more." Forbes added.
Click here for more television news
Here's a rundown of what's to come on RTÉ this Autumn/Winter:
Drama
Fair City
This Autumn in Carrigstown sees a major accident happen on the site of Rafferty Developments. With lives hanging in the balance, viewers will be hoping someone comes to the rescue in time!
KIN
The Kinsellas are back! Killing Eamonn Cunningham has created as many problems as it solved, however, and the Kinsella family have incurred the wrath of an enemy even more dangerous than him.
The Dry
The Dry is a new comedy-drama, set in Dublin, written by Nancy Harris, and starring Róisín Gallagher, Moe Dunford, and Oscar-nominee Ciarán Hinds. It tells a sometimes poignant and often hilarious tale of familial values and the lure of returning home.
North Sea Connection
This contemporary thriller is set within an isolated and traditional rural Irish fishing community in Connemara. The Kennys' story is about the extreme and violent situations that will challenge them, divide them and establish their new role in hock to a group of vicious people.
Smother
Yearning for a fresh start, Val throws herself into a whirlwind romance and marriage. Wounded from the past, she is determined to put her own needs first for once.
SisterS
This is a dark comedy-drama about two women, Suze and Sare, born continents apart, in Canada and Ireland. The pair discover that they are half-sisters and embark on a road trip to find their alcoholic father, only to find what they actually need is each other.
Clean Sweep
Shelly Mohan is a housewife, mother of three, married to a Garda detective, who kills her former partner in crime when he threatens to expose her dark past. With her unsuspecting husband hunting for the killer, Shelly must cope with the pressures of the tightening noose as well as continue caring for an ailing son, her unfaithful husband and all the usual burdens of motherhood.
Mustard
Adapted from Eva O'Connor's award-winning stage play, this is a hugely imaginative story about substance abuse and self-harm.

Balor Hall
This is a contemporary whodunnit where we see the greedy members of the Devereux family return to the patriarch's vast agricultural estate for a brutal land grab.
Entertainment
The Late Late Show returns this September with Ryan Tubridy continuing to celebrate the very best of Irish entertainment, music and comedy as well as the extraordinary achievements of Irish people at home and abroad.
The Tommy Tiernan Show
Tommy Tiernan is back with the seventh season of his improvised chat show.
Angela Scanlon's Ask Me Anything.
After welcoming a host of big-name celebrities in Season 1, Angela Scanlon invites the bold and the brave onto her pink sofa – and they all have one thing in common – she can ask them absolutely anything!
Ultimate Hell Week: The Professionals
Over six days, the celebrity recruits will be required to pass numerous rigorous physical and mental tests. Surviving on two to three hours of sleep a night they will have to overcome cold-water events, height tests and claustrophobic challenges as well as various trials of strength, stamina and determination.

First Dates
Sit back, relax, and feel the love as First Dates returns for the eighth series of fireworks, failures to launch, plucky paramours, awkward pauses, killer lines, momentous meet-ups and perfect matches at the Restaurant of Romance.
Mise FRESHIN' is a genre-bending show that creatively combines various strands of Irish music.

The 2 Johnnies Do America
The Johnnies head to the Deep South to find the hidden, fun and quirky America. From Atlanta to New Orleans to Nashville, the Johnnies unearth the characters, tribes and communities that makeup today's America beyond the headlines that we see on the news.

The Ultimate Irish Playlist is a celebration of the greatest Irish hits of all time. This two-hour show
will count down the songs that define Irish music and culture.

No Worries If Not! is a noisy, fast-paced, viral sketch show with the biggest stars of Irish online comedy – Sean Burke, Michael Fry, Justine Stafford, Emma Doran and Killian Sundermann.
A Very Modern Irish Family – Brian and Arthur's Surrogacy Story is an intimate look at a unique
birth story in Ireland in 2022, as Brian Dowling, Arthur Gourounlian and Aoife Dowling share their story.
Today Show
Now into its second decade, the TODAY show hosted by Maura Derrane, Daithí O Sé and Sinéad
Kennedy is back to brighten up your afternoons with an eclectic mix of food, fashion, and
entertainment.

Ireland's Fittest Family
Presenter Mairead Ronan is back on the hunt to find the nation's Fittest Family, with coaches Davy Fitzgerald, Anna Geary, Donncha O'Callaghan and Nina Carberry all ready to push the families to their limits and over the finish line for the coveted title and €15,000.
Dancing With The Stars
The hugely popular entertainment series, which sees familiar faces from the world of entertainment team up with a professional dancer to perform a live routine each week, promises to bring even more glamour and glitz in the New Year. They have to impress the tough-talking Judges Loraine Barry, Brian Redmond and Arthur Gourounlian who are set to return for season 6.
Callan's Kicks returns for a 20th series as Micheál and Leo face a new British PM said to be madder than a box of Borises, ahead of their winter jolly job swap.
Factual
North Atlantic
Presented by Irish underwater cameraman Ken O'Sullivan with a reflective, insightful narrative and featuring blue-chip natural history scenes bringing the viewer into the actual moment of discovery of marine creatures.
How Long Will You Live? Is a new series that promises to help people increase their life expectancy. In each episode, we profile a contributor who has neglected their health. This person undergoes rigorous medical and fitness testing which reveals the negative impact that their lifestyle is having on their life expectancy. Our doctor then gives a 6-week plan of action and challenges them to improve their life expectancy.
Keys To My Life
Brendan Courtney coaxes more poignant memories and time-travelling revelations from 8 well-known Irish National Treasures as he accompanies them on a nostalgic journey back to the places that have meant most to them over the course of their colourful lives. This year's guests include Mary Kennedy, Majella O' Donnell, Luke O' Neill, Frances Black, Ronnie Whelan, Jon Kenny and Bryan Murray.
Foster & Allen Lost In Music
Foster & Allen are pushing their musical boat right out to try something nobody is expecting. They have decided to stage a live concert performing new interpretations of both old and new songs collaborating with new and emerging artists including chart-topping DJ Robbie G and musicians Steo Wall, Toshín, Pádraig Jack, Ailbhe Reddy, Míde Houlihan and Strange Boy.
Davy's Toughest Team
GAA Manager Davy Fitzgerald has spent 30 years on the field motivating young men and women to succeed. In this documentary series, he uses his experience to train and mentor a brand-new team unlike any he has worked with before.
DIY SOS Ukraine Special
Follow Baz Ashmawy and his team of volunteers as they work against the clock to provide temporary housing for families fleeing the war-torn country.
Takeaway Titans – the search for Ireland's best takeaway
Hosted by James Kavanagh and Carl Mullan, top takeaway chefs from Ireland's best Chippers, Asian, Indian, Pizza, Burger and Chicken joints, come to the Takeaway Titans Kitchen to cook up a storm for our discerning judges.
Build Your Own… Home follows the trials and tribulations of homeowners from across Ireland, as they take on the mammoth challenge of building their own home – under the watchful eye of master
builder and teacher, Harrison Gardiner.
Room To Improve
The new series of Room to Improve will be hitting the screens with exciting new projects for
Dermot Bannon.
Cheap Irish Homes
From forgotten farmhouses to bargain bungalows, Maggie and her co-presenter, building engineer Kieran McCarthy, travel all over Ireland showing properties with potential to buyers on a budget.
Dermot Bannon's Incredible Homes: Scotland and Spain.
Dermot takes to the road once more, to explore architecture and design in Spain and Scotland
Operation Transformation.
Following in the footsteps of Kathleen, Stefano, Sarah, John and Katie, five new leaders will take on the task of adopting a healthier lifestyle.
The Island
Three-part natural history series presented by Liz Bonnin that travels across long-lost continents and millennia to trace the physical development of the island of Ireland … over 1.8 billion years in the making.
What Planet Are You On?
Maia Dunphy presents the third series of the domestic sustainability series in which three Irish families lead a national campaign to help reduce our negative impact
on the planet.
Liam Brady: The Italian Job
Shot on location in Ireland, England and Italy, Liam Brady tells his own scarcely believable story that saw him play at Arsenal, Juventus, Sampdoria, Inter Milan, Ascoli and West Ham United while earning 72 international caps for the Republic of Ireland.

Page Turners
In this new four-part docu-series we dip into multiple book clubs across the country. A wide cast from diverse backgrounds will chat literally and literarily.
The Irish Civil War
Based on the critically acclaimed Atlas of the Irish Revolution, this 3-part documentary series will deliver a challenging and detailed consideration of those seminal years. The series will be narrated by Brendan Gleeson.
Beyond the Bullets: Real Life During The War Years
This social history series uses a blend of text, archive, data, dramatic reconstruction and music of the period to paint a vivid picture of what life in Ireland was like during the significant years between 1921 and 1923.
The Wrong Side of History unpacks a thought-provoking story that takes Tony Connolly from Galway to Kerry and Tipperary and then onto to Ballycastle, Armoy and Larne.
Communism, Sex, and All That Jazz
Presented by Katie Hannon is an exploration into the heart of the National Archives that seeks to answer a key question that we face as the Decade of Centenaries comes to a close: what did we do with our independence when we achieved statehood?
Two Tribes
Presented by Sean O'Rourke, Two Tribes, follows the diverging paths taken by Fianna Fáil and Fine Gael in the post-civil war landscape, their political dominance over the last100 years and questions their identities
Lady Gregory, Ireland's First Social Influencer
Miriam Margolyes is about to go on stage at the Abbey Theatre, performing Lady Augusta Gregory's Cathleen Ní Houlihan. But first, in order to fully inhabit the part, she's going to take a road trip around Ireland to understand the legacy of this complicated and often overlooked woman in the company of Senator Lynn Ruane.
Young People
Kiva Can Do
Kiva Can Do is a delightfully charming series that features a young girl with a wonderful imagination and an expansive spirit that allows her to explore nearly everything and
anything.

Bright Sparks
For the fourth season running, we follow the adventures of 8 friends as they have fun, learn and play.
Four humans, a dog, an owl, a robot & a fairy… what more could you ask for!
Happy The Hoglet
In Happy's world of Sunny River Community Garden, big feelings are as natural as the carrots growing in raised beds. This is a world built on loving energy that nurtures all creatures. All living things here coexist in perfect balance (well definitely some of the time). With a lot of funny fun funny!
We need your consent to load this comcast-player contentWe use comcast-player to manage extra content that can set cookies on your device and collect data about your activity. Please review their details and accept them to load the content.Manage Preferences

Arts & Culture
Micheál Ó Súilleabháin: Between Worlds
This documentary will capture the essence of who Micheál Ó Súilleabháin really was and how he achieved so much for Ireland, both musically and culturally.
Tommy Tiernan's Epic West
Tommy Tiernan presents this two-part series is a journey through the Irish imagination, a tapestry of stories mapping the intersections between landscape, mythology, and history on the one hand and art and culture on the other.
A Note for Nature
A Note for Nature is a celebration and a call for help. Over the hour, through music with the RTÉ Concert Orchestra and spoken word, revealing some of Ireland's most fragile landscapes and the beleaguered animals that, somehow, manage to survive there. Performers include Christy Moore, Kíla, Clare Sands & Susan O'Neill, Alannah Thornburgh, Niamh Regan, Maria Doyle Kennedy, Iarla Ó Lionáird, This is How We Fly and Tolü Makay.
Francis Bacon: The Outsider
A new diary reveals an unrecorded chapter in Francis Bacon's life. U2's Adam Clayton, a huge admirer of Frances Bacon retraces a trip Bacon took to Ireland in 1929, with his new friend and diarist, Eric Allden, painting a fresh picture of Bacon's relationship with the land of his birth.
Sebastian Barry: Family Stories
Sebastian Barry, the multi-award-winning writer, takes us on a journey which begins with his own history, the familial entanglements, the historical griefs of the past and the creative and hope-filled energies that family can release.
Face the Music
Follow several students and teachers at the Royal Irish Academy of Music over a year filled with fierce competition, immense pressure, world-class performances and the unveiling of a brand-new building.
Untameable
Colm Tóibín seeks to re-open the bog-inspired works of Heaney – and other artists – to cast new light on our relationship with nature and the changes we are facing.
Radio Drama
Escapism and Dime Novels
The regime's censors say Franco's Spain is an absolute paradise with no crime at all – but as a prison guard, Carlos knows better. He passes the time penning pulp novels set in the Wild West. A recently arrived convict, Victor Ramos, is also a writer of dime novels. Victor has been arrested at a recent protest, and his stories contain coded criticism of Franco. When Carlos helps Victor, he steps within reach of the regime's iron fist.
Wine From Greenland
Wine from Greenland by Alejandro Niklison explores the meaning of society and identity in the search for absolute freedom. As Anton and Ian wait to be seated at a restaurant, a seemingly ordinary conversation leads them to a mutual realisation about life and society: man is a caged animal, chained to social conventions, roles and relationships. But beyond married life, affairs, jobs and obligations, lies a land where one can start over and rediscover themselves. Will they find freedom or will they fail in their quest?
Primroses
A beautiful and sensitive reflection on the relationships between sons and fathers, who themselves become fathers to sons, in an audio memoir of Colm's three-month stay, as a ten-year-old, on Inis Meáin.
Bloody Writers
Bloody Writers is the story of a young writer, Niamh, who wins a residency at a Writer's Retreat. The residency brings her into contact with the American writer, LD Power, and into the company of the retreat's manager, David, a failed novelist. Niamh has mixed success in her attempts to befriend both David and LD Power. We learn the real reasons behind Niamh's severe case of writer's block, and when LD Power detects plagiarism in Niamh's prize-winning story, she releases the inner monster within the young, aspiring writer.
We need your consent to load this rte-player contentWe use rte-player to manage extra content that can set cookies on your device and collect data about your activity. Please review their details and accept them to load the content.Manage Preferences