There were celebrations in the Irish literary world last evening when Claire Keegan's novel Small Things Like These was named on the six-book shortlist for this year's Booker Prize.
The slim novel has appeared on many 'best of' and 'recommended' lists this year and has already won prizes including the Kerry Group Irish Novel of the Year and the Orwell Prize for political fiction.
It is also much loved by readers, a favourite of book clubs both on and offline and is, quite simply, the type of book readers recommend to one another.
Set in Ireland in 1985, Small Things Like These centres on Bill Furlong, a coal merchant living in Wexford with his wife and five daughters. Bill now occupies a respected position at the heart of his community but his early life was complicated - the child of a single mother, he could easily have ended up on the margins of society but was taken under the wing of a well-to-do Protestant woman, whose protection ultimately allowed him to achieve a stable family life himself.
While going about his business in town one day, he comes in contact with the residents of a Magdalene laundry, and both he and the reader are reminded of how difficult life could be for women who had no one to speak up for them.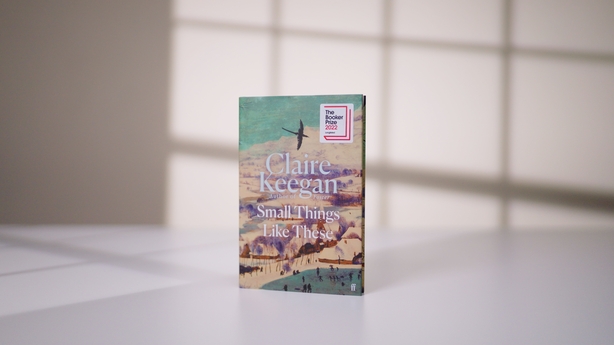 The novel contains a strikingly accurate portrait of 1980s Ireland, and Keegan uses spare prose to etch a society where simple happiness - a child writing a Santa letter - can exist side-by-side with another child scrabbling on the streets for firewood or a few pennies. Bill is a sympathetic character and a loving father, and readers are introduced to the reality of life in the town through his eyes.
Small Things Like These is one of a number of books on this year's shortlist that deal with real life events.
NoViolet Bulawayo makes her second appearance on a Booker shortlist with Glory, a Zimbabwean Animal Farm set in the aftermath of the fall of Robert Mugabe. Shehan Karunatilaka's The Seven Moons of Maali Almeida is set during the civil war in Sri Lanka and is told from beyond the grave.
Percival Everett's The Trees is part crime fiction, part social commentary which looks at a murder investigation in rural Mississippi, while Treacle Walker by Alan Garner - who turns 88 the night of the awards and is the oldest novelist to be shortlisted - uses myth and folklore to give a child's eye view of a fantastical world.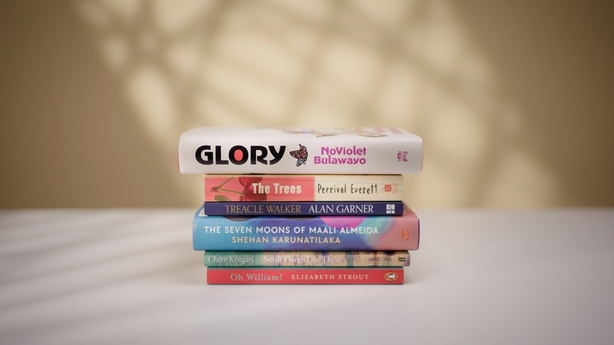 Meanwhile on the other end of the literary spectrum, Elizabeth Strout's Oh William reintroduces her much loved character Lucy Barton, this time helping her ex-husband through life changing events.
Claire Keegan is having an exceptional year - another novella, Foster, was adapted for screen as An Cailín Ciúin which has become the most successful Irish language film ever made and is being spoken about as an Oscar contender.
The author said it is a huge honour and privilege to be shortlisted for the Booker Prize.
Speaking on RTÉ's Morning Ireland, she said that Small Things Like These was a difficult one to write because it dealt with issues of loss, what it means to be human and how people survive.
"I don't think any good book is easy to write. You're going into human loss. You're criticising your society.
"You're asking what it means to be human and what we do, what we do to survive and what we have created. So no, I, I didn't find it easy to write. I didn't expect to find it easy to write."
Although already a bestseller here, the shortlisting of Small Things Like This will bring her work to an even wider audience. Given the beauty of her prose, it is readers who are the real winners on this occasion.
The winner of the 2022 Booker Prize will be announced on Monday, 17 October.