'The best way to write about a fiction writer is by writing another fiction...' Filmmaker, illustrator and writer Gerard Freixes Ribera introduces his new RTÉ Drama On One play Escapism and Dime Novels.
---
I've always liked to look back at the past.
As a filmmaker I've made several films reusing archive footage, and in my illustration work I'm constantly told how 'old school' my style is. That's also why I'm interested in Spanish pulp novels, a format that lasted longer in Spain than in many places, thriving until the 70s. These were palm-sized books called bolsilibros, written by Spanish writers on a weekly basis. They were mostly westerns and romances, but there were also thrillers, horror, and science-fiction ones.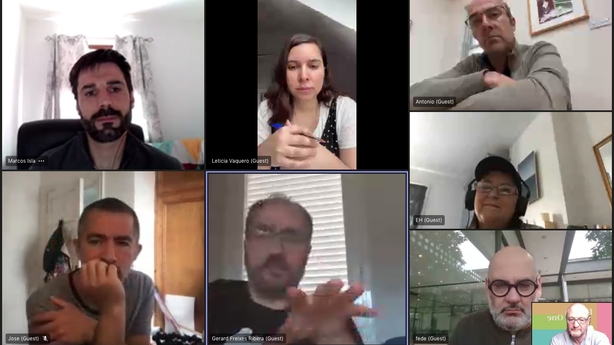 When I was a child, I remember how my grandfather, Josep Ribera, read a couple of western novels each week, but I only became really interested in them as an adult. Furthermore, I then learned about the authors who wrote them - most blacklisted by Franco's regime who continued writing under English pseudonyms -writers like Rafael Barberán who became Ralph Barby, Enrique Sanchez Pascual who was Alex Simmons, or Francisco Gonzalez Ledesma who wrote as Silver Kane. Some of these writers spent time in Barcelona's Model prison where a prison guard called Luis Garcia Lecha worked. Luis befriended some of them, like Gonzalez Ledesma, and started his own writing career as Clark Carrados, while still working in prison. I don't have to explain what attracted me for his story: A prison guard living in a dictatorship and writing escapist fiction while guarding other inmate writers. It writes itself.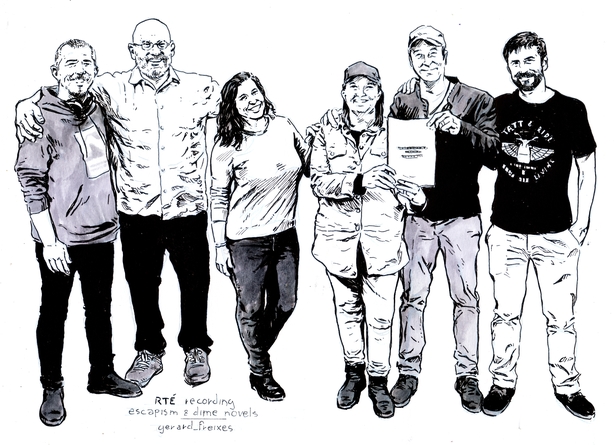 I must clarify; Escapism and Dime Novels isn't Luis Garcia Lecha's life. This is a fiction inspired by the fact that a prison guard who writes escapist novels. The best way to write about a fiction writer is by writing another fiction.
I'm also an avid audio drama listener, but in Spain, like pulps, the format started fading in the 70's apart from some scattered returns. So, I'm used to listening to radio drama in English and wanted to try writing it in English too, as far-fetched as that seems, when English isn't your native language.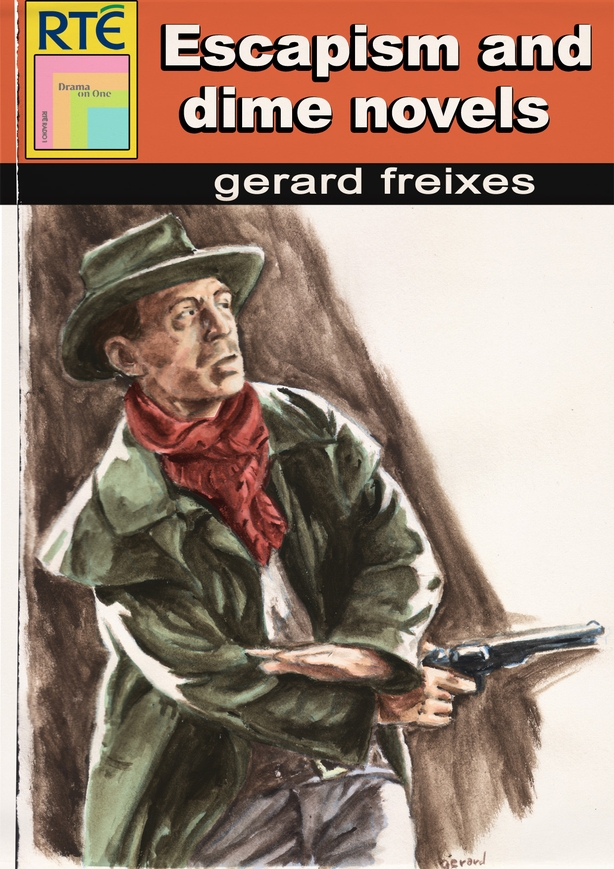 The script sat in a drawer (a hard disk, in fact) for some time. I sent it to RTÉ's Drama on One and Kevin Reynolds was interested in producing it. Eithne Hand came on board as director, Mark Dwyer on sound and a great cast of Spanish-speaking actors from Spain, El Salvador, Chile and one San Franciscan (Antonio Gil Martinez, José Miguel Jiménez, Leticia Vaquero, Fede Gonzales, Marcos Isla and Roger Gregg) brought the words to life. I tried to add something extra by creating some visual work to illustrate it online while paying homage to the original spanish pulp designs.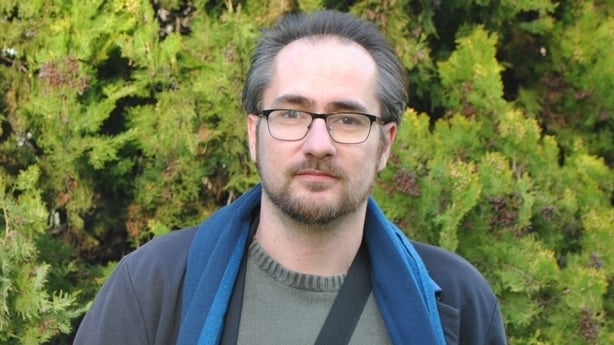 Although I may call it "my" audio drama, the final piece is as much theirs than mine. Hope you enjoy listening to it as much as we enjoyed making it.
RTÉ Drama On One: Escapism and Dime Novels, Sunday, September 4th at 8 pm - listen to more from Drama On One here.