When filmmaker and photographer Lorcan Finnegan isn't busy directing acclaimed motion pictures like Without Name and Vivarium, he can be found snapping the capital's denizens - now his street photography is being collected in a new publication and accompanying exhibition at Dublin's Hang Tough Contemporary gallery. Lorcan talks Dublin Streets below - enjoy a gallery of his work above.
---
How did this project come about?
I'm a filmmaker and street photographer from Dublin. I originally studied graphic design before moving into motion graphics, animation and eventually live-action filmmaking. I started getting into photography in college but I didn't get fully hooked until about 2011 when I started using Instagram.
We need your consent to load this rte-player contentWe use rte-player to manage extra content that can set cookies on your device and collect data about your activity. Please review their details and accept them to load the content.Manage Preferences
Listen: Dublin Streets - Lorcan Finnegan talks to RTÉ Arena
I think having a platform to share images and follow other photographers has been very inspiring. I started documenting Dublin streets, faces and scenes around 2011 as a way of keeping in touch with a friend of mine who moved to Australia. I think I was trying to make him homesick enough to move home. Eventually, I just became fascinated with street photography and capturing people and scenes in the city.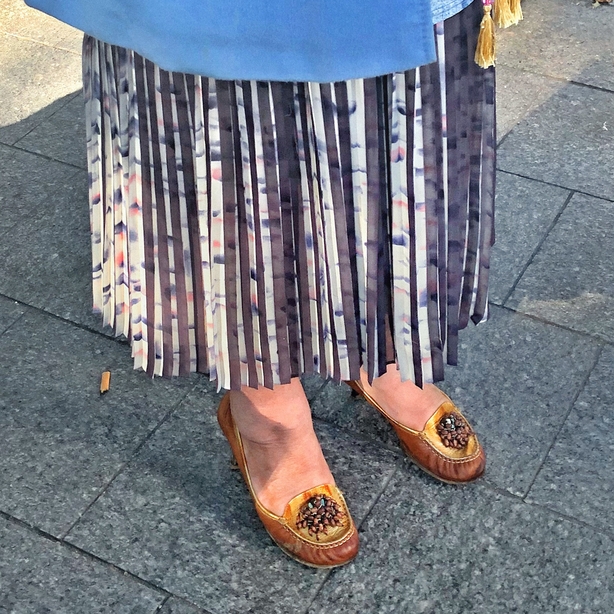 How did the project take off?
My work was featured in various publications, magazines and websites and grew organically. I made a small book called Granny Fashion in 2014 for a series of books called Where We Are produced by Studio Aad and I really enjoyed the process. I had planned on making a bigger book in 2019 but the pandemic scuppered that. Earlier this year, Rubio from Hang Tough Contemporary invited me to exhibit, and I thought a new photography book to go with the exhibition would be an exciting venture. I teamed up with Studio Aad again to design the book and Plus Print to handle the printing. The project is called Dublin Streets and features a collection of candid street portraits and scenes taken in Dublin across a 10-year period, from 2011 to 2022.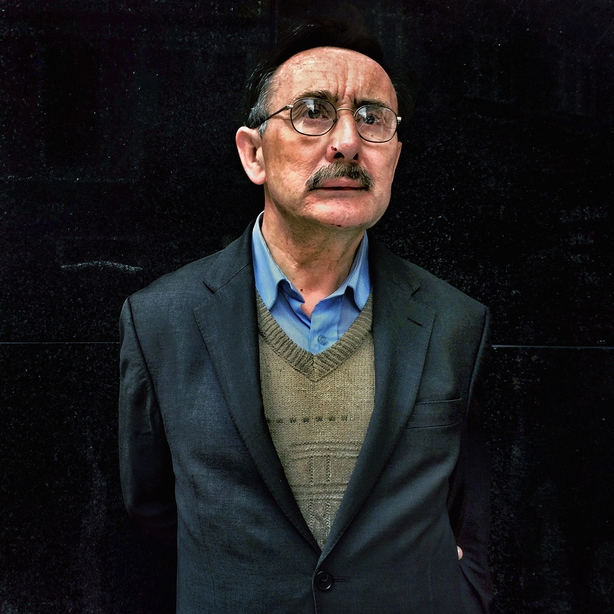 Do you have any favourites?
I love all of the people I've photographed, I find their faces beautiful and interesting. I adore this lady who I photographed outside Jervis Street shopping centre in 2016. Although contemporary, her expression, hairstyle and jacket feel timeless. She's elegant at the same time as exuding a curiosity which I find very intriguing.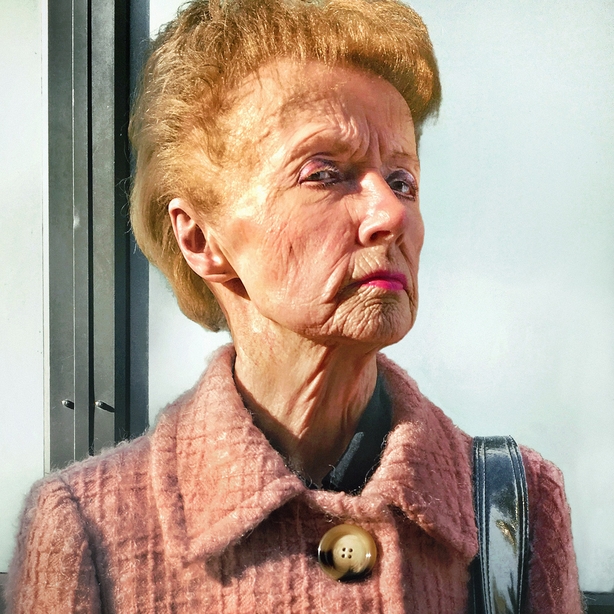 I also love this lady I photographed on Liffey Street in 2018. She was wearing black and standing against a back background. There is something very caring about her expression and I also get a sense of melancholy in her eyes. Again she is dressed in contemporary fashion but to me there is something timeless about the image.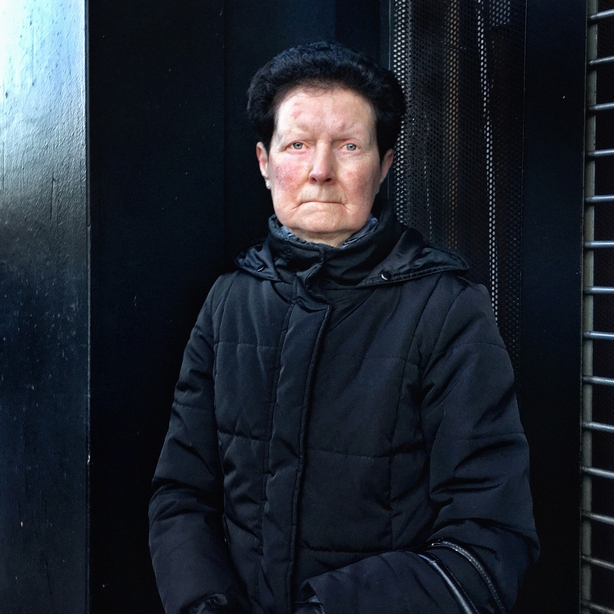 Have you ever taken more than one photo of a person over the course of a few years?
When you take photos in a city over a 10-year period, you often see the same people. I've photographed a couple who wait at a bus stop on O'Connell Street a few times. I think it was their style that first caught my eye, they've been very dapper each time I've seen them. They are always together and I get a sense that they are still very much in love, it's endearing.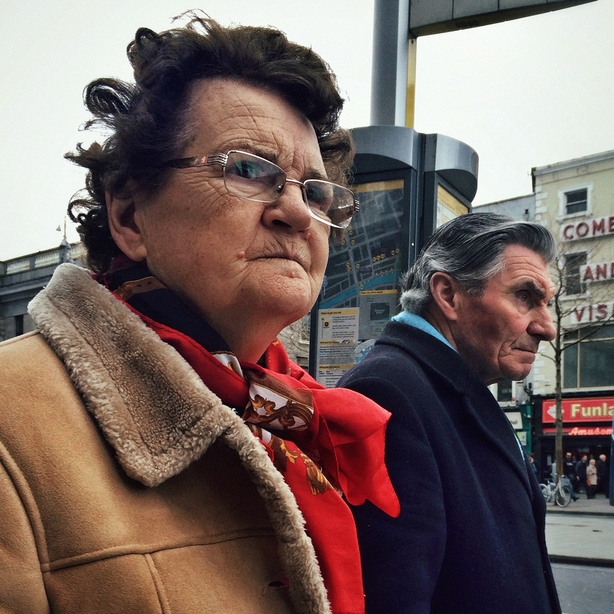 Why do you believe it is important to document these images?
I've always loved old photos of cities, the fashion, the faces, the interactions between people, the everyday comings and goings. They're fascinating. We live in a time where change is accelerating exponentially so I think that in 50 years time these photos will be interesting to somebody. It will give them a sense of the city that, although feels contemporary now, will definitely have changed dramatically by then. I see this as a way of archiving the city as I see it.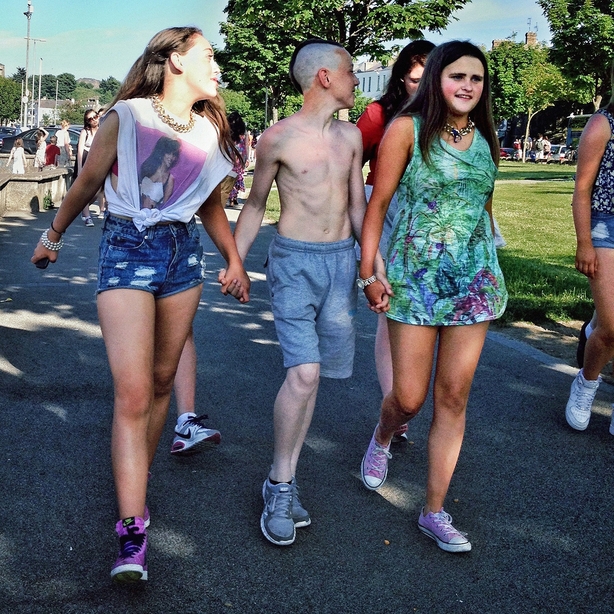 Where can people see your work?
I'm launching the book Dublin Streets with a solo show of the same name in Hang Tough Contemporary on Exchequer Street, which runs until 18th September. Prints from the exhibition and the book will be available from the gallery and online via the gallery shop.
Find out more about Lorcan Finnegan's Dublin Streets at Hang Touch Contemporary here.