The Theatre Royal on Hawkins Street in Dublin closed its doors 60 years ago today.
Billed as the largest theatre space in Europe when it opened in 1935, it had a capacity of 3,700 seated and 300 standing, and provided a full day of entertainment for the audience.
Judy Garland, Maurice Chevalier and Gracie Fields, as well as household Irish names like Jimmy O'Dea and Maureen Potter, were just some of the stars who graced its stage.
The theatre closed on 30 June 1962, and a campaign is now underway to have a street in Dublin named after it.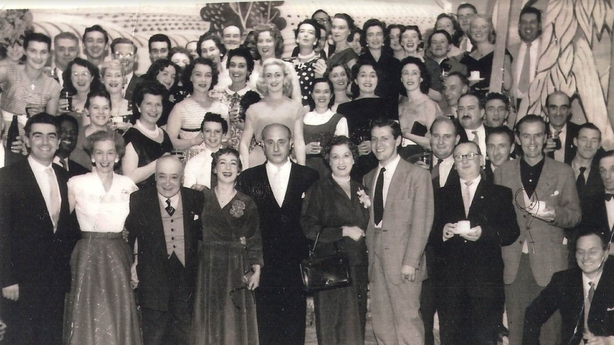 Speaking when it closed, Jimmy O'Dea said its passing would be regretted by all of those in the industry, although he held out hope that live entertainment would continue.
Conor Doyle, a godson of Jimmy O'Dea and Ursula Doyle, inherited much of their memorabilia.
He has collected other mementoes over the years, including posters, playbills and signed posters of many of the big stars who entertained the Dublin audiences.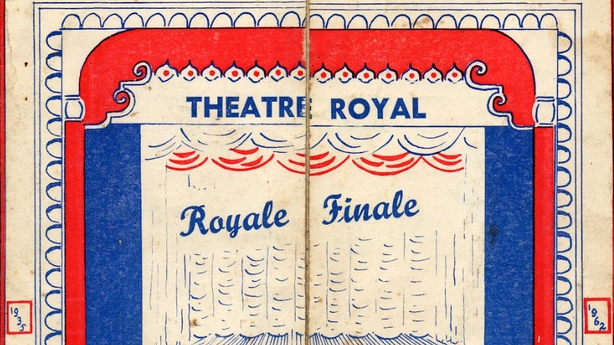 The old theatre building has long since been demolished. Buildings like Hawkins House – one time headquarters of the Department of Health – and the Screen Cinema once stood in its place.
With the site currently being redeveloped, Conor Doyle and other campaigners are hopeful that a street in the area can be named after its former occupant.
Motions on the issue have been supported by councillors in Dublin and Fingal.
It's hoped that a street will be named 'Theatre Royal Way', to remind all who pass of the nights when showbusiness reigned supreme on this corner of Dublin city.
Reporting by Sinead Crowley
---
Read more: RTÉ Archives, the story of the Theatre Royal