Festival Director Francis Humphrys introduces the programme for this year's West Cork Chamber Music Festival, belatedly celebrating its 25th anniversary, which runs from 24th June - 3rd July.
---
Finally, after two cancelled editions, we are looking forward to celebrating the return of live musicians and audiences to Bantry for our third attempt at our 25th Anniversary..
This programme has been built around four top international Quartets – Pavel Haas Quartet from Prague (celebrating their 20th anniversary), Danel Quartet from Belgium (on their 30th anniversary), Signum Quartet from Germany and Doric Quartet from London. Every bit as exciting will be the presence of six young, mostly Irish quartets, who all get extensive tuition as well giving a stream of performances in the main Festival and in the Fringe concerts around West Cork.
Other ensembles include the Orsino Wind Ensemble, Crash Ensemble - also celebrating their 25th anniversary – and two Baroque groups, Ensemble Köln and Ensemble Molière, the latter collaborating with Irish mezzo, Rachel Kelly.
One consequence of the two lost festivals was a backlog of unperformed premieres, some of which were heard virtually but not live. These include Deirdre Gribbin's Dark Matter Hunting, Finola Merivale's Silent Sweep, two works by Brett Dean, Hidden Agenda and Imaginary Ballet, Roxanna Panufnik's Afghan folk-tale The Faithful Gazelle and Sebastian Fagerlund's Woodland Variations. To complement the international names are five Irish works from the Festival's Composition Competitions from the Covid years. In addition, Crash Ensemble will present a selection from their REACTIONS series, responses to Covid isolation by more Irish composers. Finally, Lotte Betts-Dean and Julius Drake will give our fourth World Premiere with Michael Berkeley's A Time of Rapture.
After the glut of Beethoven 250th celebrations, the festival took up the challenge of a no-Beethoven year
In a year of anniversaries, Danel Quartet celebrate their 30th with performances of the complete cycle of Quartets by the Polish Jewish composer Weinberg, who twice escaped from the Nazis and, even more extraordinarily, emerged alive after imprisonment by Stalin. These Quartets cover almost 50 turbulent years from 1938-1987, a musical response to war and dictatorship, now all too relevant once again.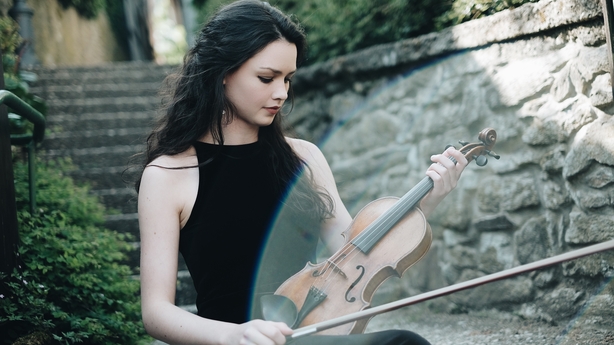 There is also an opportunity to catch Biber's extraordinary Mystery Sonatas, fifteen brilliant and moving sonatas composed almost 350 years ago, each one with a different tuning for the violin. To cover the re-tuning pauses the Festival commissioned poet Ruth Padel, a Bantry Literary Festival regular, to write a set of poems in counterpoint to the music. On that same theme, Mairéad Hickey will perform David Lang's 21st century take on the Mystery Sonatas that picks up on Biber's idea of writing music for before and after joy and sorrow and glory.
After the glut of Beethoven 250th celebrations, the festival took up the challenge of a no-Beethoven year, focusing instead on Haydn and late Schubert. Moving back in time, Malcolm Proud plays the first Book of Bach's Preludes and Fugues. The famous Pavel Haas Quartet will play Janacek's two overwhelming love stories, Kreutzer Sonata and Intimate Letters. Staying with love stories are two late night song cycles, Schubert's unhappy miller boy's pursuit of the boss' daughter, The Beautiful Miller's Daughter, and Messiaen's ecstatic Tristan-like tale of Love and Death, Harawi. Less exotically, Brahms portrayed his unfulfilled love for Clara Schumann in a magnificent piano quartet, a work haunted by his Clara motif, while Rachmaninov' Cello Sonata composed in the first flush of his love for his cousin Natalya, is the very height of romantic love.
The 25th West Cork Chamber Music Festival runs from 24th June - 3rd July 2022 - find out more here.