As the war in Ukraine continues, The Irish Chamber Orchestra and guest violinist Henning Kraggerud have released a powerful video performance of Melody in A Minor, an emotive work by Ukrainian composer Myroslav Skoryk, created in partnership with RTÉ lyric fm in support of UNICEF Ireland. Watch Melody in A Minor above...
One of Ukraine's finest composers, Skoryk's Melody in A Minor has become one of the nation's spiritual anthems, performed the world over. It was first performed by ICO with Norwegian Violinist Kraggerud last March, to a rapturous audience response.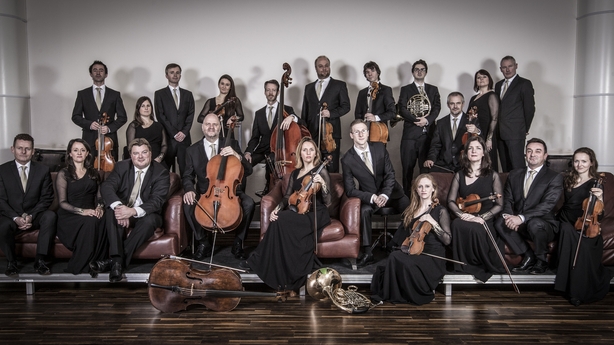 Peter Power, Executive Director of UNICEF Ireland says: "The horrific war in Ukraine continues to pose an immediate and growing threat to the lives and well-being of the country's 7.5 million children. UNICEF is doing everything possible to reach all those in need. The wonderful collaboration with ICO and the release of Anthem for Ukraine is a timely reminder that children in Ukraine continue to need our urgent support at this critical time."
Sinead Wylde, Head of RTÉ lyric fm adds: We are honoured to work with Irish Chamber Orchestra and UNICEF Ireland on this evocative recording. Music has the power to heal and through this initiative support can be given to families in Ukraine who are experiencing terrible suffering and atrocities. UNICEF Ireland are on the ground helping children and families who need help most and we appeal to our nation's generosity to support this project".