Going in search of the great perhaps… a thrilling contemporary work accelerating into excelsis, a masterpiece song cycle in which a rejected lover seeks solace in nature, and a tale of three puppets entangled in an unlikely ménage à trois.
Watch the National Symphony Orchestra live from the National Concert Hall, Dublin, on Friday, May 6th from 7.30 pm, and download your digital programme here.
Making her debut with the National Symphony Orchestra, fast-rising star Joana Carneiro, a 'refined and exciting… conductor who makes us listen' (Mercury News), is joined by the 'magnetic stage presence' (Opera Traveller) and ever-welcome mezzo-soprano Tara Erraught.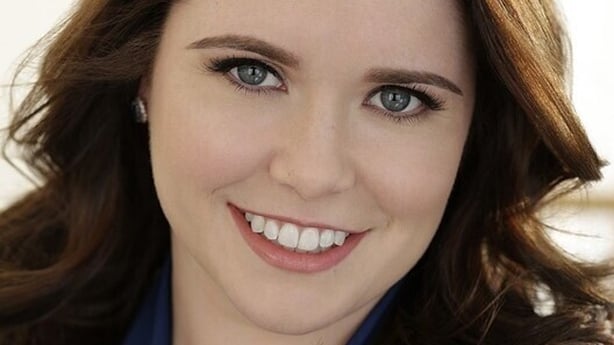 Essa-Pekka Salonen's Helix is an exercise in conjuring and stamina: two intertwined repeating phrases wrapping ever-tighter around each other even as they constantly accelerate to the point where something has to give! Prompted by unrequited love, Mahler's first song cycle, the poetic and poignant Lieder eines fahrenden Gesellen (Songs of a Wayfarer) goes to the aching romantic heart of a young would-be lover's pained first disappointment. Mahler's own lyrics underline his own forlorn autobiography, his sylvan and svelte music finding consolation and comfort in the natural world.
Petrushka fuses two great Russian traditions – folk music and puppetry – into a 'ballet burlesque' in which puppets, newly come to life, become embroiled in a quarrel for the affections of a beautiful ballerina. Stravinsky's brightly colourful music is one of the richest and most brilliantly animated scores of the early 20th century.
Programme:
Salonen - Helix
Mahler - Lieder eines fahrenden Gesellen
Stravinsky - Petrushka (1947 version)
The National Symphony Prchestra with Joana Carneiro, conductor and Tara Erraught, mezzo-soprano
Presented by Paul Herriott, RTÉ lyric fm