New Music Dublin runs from 28th April to 1st May in the National Concert Hall… and beyond!
Below, we've suggested a quintet of must-see events from this year's edition of Ireland's foremost contemporary music festival...
Brassfest!
Dublin Castle Courtyard, Saturday 30th April at 11:30 am (ADMISSION FREE)
Born in lockdown, and now on its feet and running straight out in the fresh air! Head over to Dublin Castle to witness six wonderful world premieres by young Irish composers, created over the past year with six youth brass bands from right across the island of Ireland - followed by a performance of a new work for massed brass ensemble led by The Wallace Collection brass quintet from Scotland, and special guest international superstar soloist trumpeter Marco Blaauw (and you can also hear him in action on Friday night with the NSO!).
We need your consent to load this YouTube contentWe use YouTube to manage extra content that can set cookies on your device and collect data about your activity. Please review their details and accept them to load the content.Manage Preferences
PERSONHOOD by Jennifer Walshe
National Concert Hall, Thursday 28th April at 8 pm
Irish composer Jennifer Walshe is radical, brilliant, thought-provoking and internationally renowned. Her wild and unique new work PERSONHOOD is travelling in from Norway to be performed by the Oslo Sinfonietta with solo accordionist Andreas Borregaard on the opening night of New Music Dublin. Andreas, already known as one of the most astonishingly versatile performers of our time not only plays the accordion (very well), but in this piece he also performs obscure choreography and watches films laden with subliminal messages… and he is scored on how well he can fall over (!) as he moves objects in endless patterns and drinks smoothies in strange colours, prepared on stage by the orchestra. If you like more questions than answers, then … are we in a laboratory? Mission control? A luxury spa? Or are we simply at home?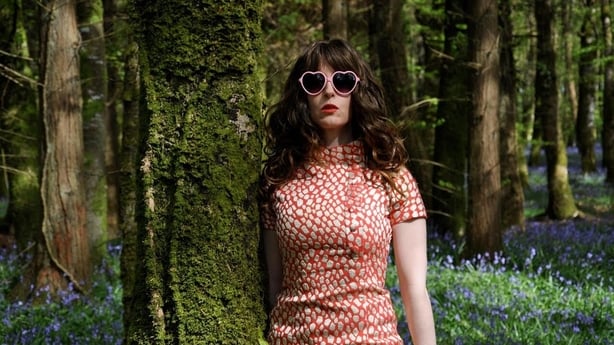 Deliverance with the RTÉ Concert Orchestra
National Concert Hall, Sunday 1st May at 7.30pm
In some ways a contemplation, in some ways a feeling of release, and also (this being New Music Dublin!) thought-provoking. This is a concert that starts from a point of almost extreme stillness with the premiere of Garrett Sholdice's lockdown solo piano work Prelude No. 12, and ends with Stephen Gardner's noisily frenetic commission Deliverance. On the way we get two other new works receiving their live premieres – Andrew Synott's Waiting for Elvira and Ailís Ní Ríain's first work for orchestra, Flower Scar Road. Ailís's work is remarkable in many ways, not least because she has hearing impairments, and has made work referencing deafness, disability and mental health since 2006. RTÉ Concert Orchestra play, Gavin Maloney conducts, and Michael McHale plays the solo piano. A definite highlight!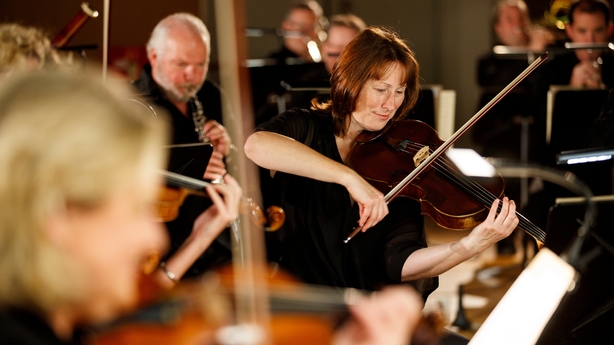 Isabelle O'Connell (piano)
National Concert Hall, Sunday 1st May @ 5:30 pm
4 gigs from the end of the festival, New York's incredibly talented Isabelle O'Connell will be taking to her piano (and a pile of electronics) to stretch herself and her instrument physically and emotionally. The piano won't break – but Isabelle will bend all of our ears and minds. New works by Irish and international composers Linda Buckley, Chris Cerrone, Ann Cleare, Donnacha Dennehy, Nina C. Young and a world premiere by Siobhán Cleary. "One of the finest, busiest pianists active in New York's contemporary-classical scene" – New York Times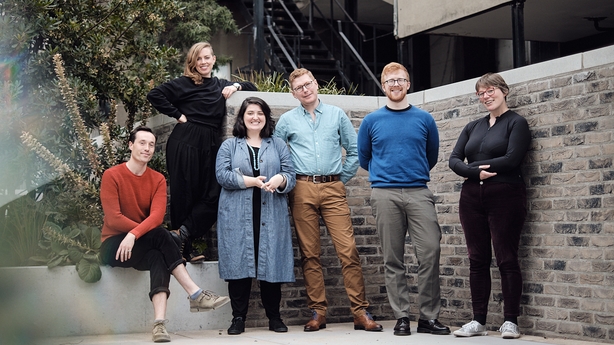 Tonnta: An Evening Song
Chapel Royal, Dublin Castle, Thursday 28th April @ 10 pm
So when was the last time you went to Vespers, that quiet, contemplative evening service that just allowed you to sit and let the day's stress drain away? This secular (i.e. non-religious) Vespers is a meditation on memory, loss, and what we leave behind. Brand new specially commissioned works by composers Caterina Schembri and Síobhra Quinlan are juxtaposed with plaintive Renaissance polyphony, lushly textured soundscapes, and an incantation by Alvin Lucier, luminary of American experimental music, who sadly passed away last year. This will be absolutely beautiful.
New Music Dublin runs from Thursday April 28th - Sunday May 1st - find out more here.