The charming town of Ennistymon, near the west coast of Clare, is sadly overlooked by some in the rush to nearby Lahinch. Yet there is one question one could pose to bring the car to a halt if travelling with architectural enthusiasts – do you want to see a Corr & McCormick church?
The partnership of Frank Corr and Liam McCormick are better known for their Donegal churches, like Our Lady Star of the Sea which we featured back in November, but they also have churches dotted down the coast, such as the Church of Our Lady and St Michael within earshot of the Falls of Ennistymon, County Clare.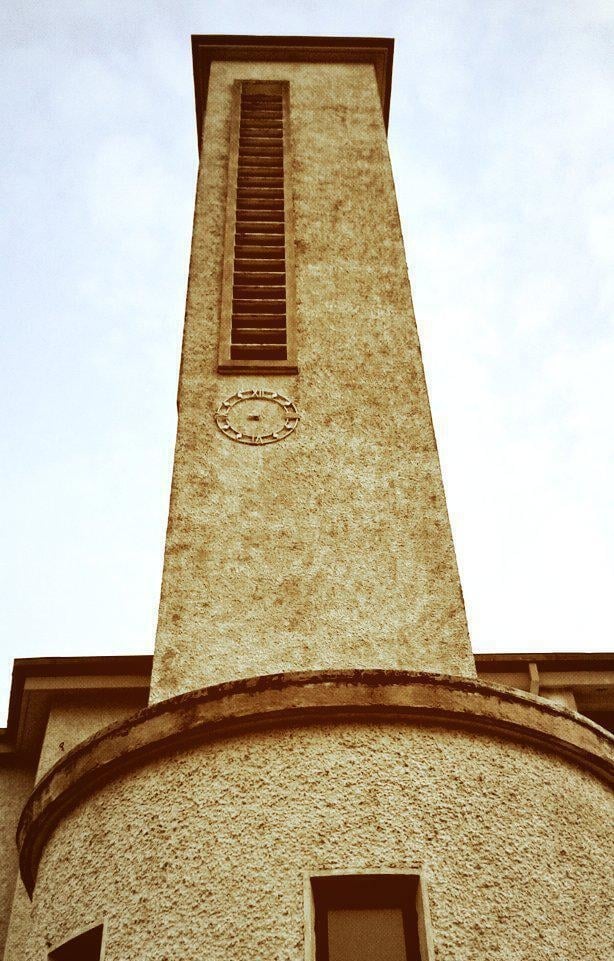 Liam McCormick (1916 – 1996) who has been described as 'close to being Ireland's Alvar Aalto' (1) was responsible for designing buildings such as the Meteorological Service headquarters in Glasnevin, Dublin, completed in 1979. Early in his practice, McCormick collaborated with his collaboration with his fellow Derry man Frank M. Corr (1917 -1986), who made the Catholic Church the bedrock of his work until his retirement in 1982. (2) The Corr & McCormick practice finished in 1968 when the latter formed McCormick Tracey Mullarkey. Frank Corr's studio continues today as FM Corr & Associates, headed by Michael Hegarty.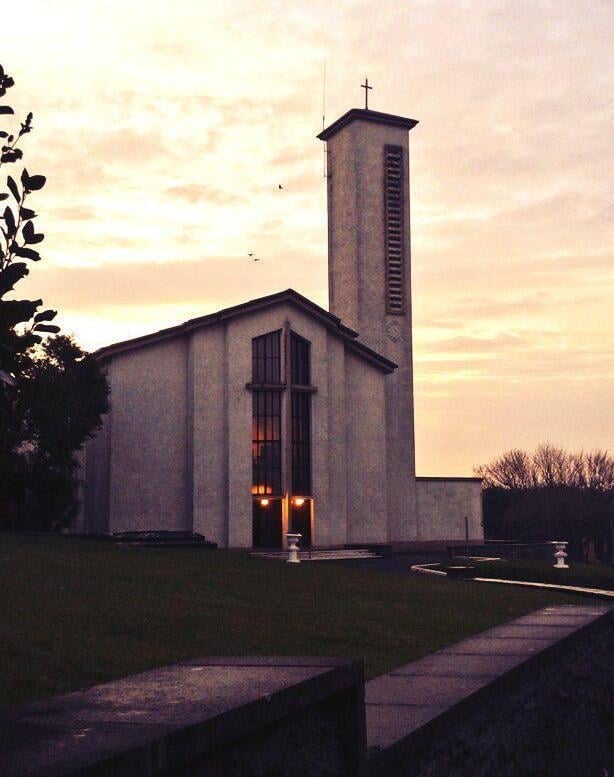 In 1948, little over a year after graduating, Corr and McCormick opened an office in Derry to enter a design for a Royal Institute of the Architects of Ireland (RIAI) competition for a church in Ennistymon to seat 1000 parishioners. They won. (3) The client, Father John Jennings, wished to replace a smaller, earlier nearby church built in the 1830s.
The Church of Our Lady & St Michael was a breakthrough design in concrete, with large rectangular windows, an angular front, and an asymmetrical belfry hinting at the influence of pre-war modern Swiss churches.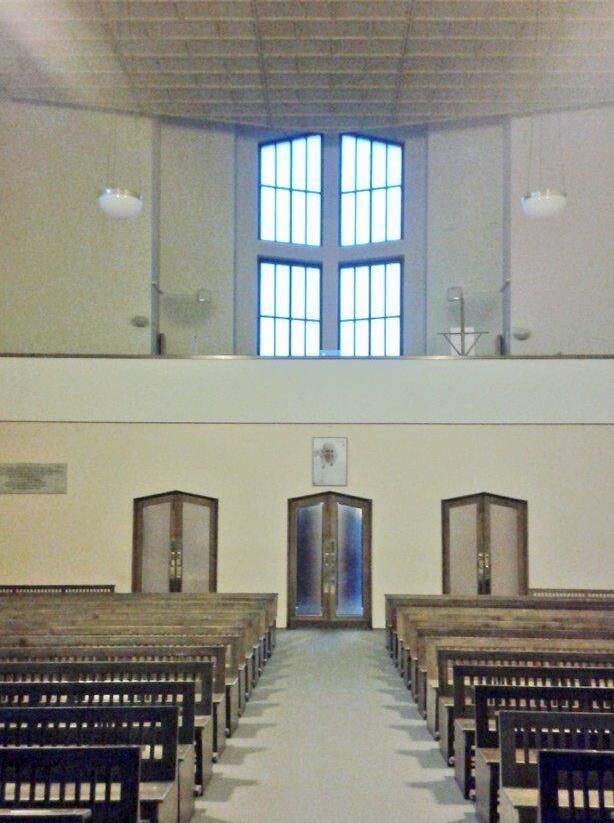 Church of Our Lady & St Michael was their first commission but not their first completed church. Our Lady of the Rosary church, Ennis Road, Limerick, was their first completed church, opening in 1950. Although this timber church was intended to be temporary, it won the hearts of the parishioners, who could not bear to see it dismantled, and so it remained.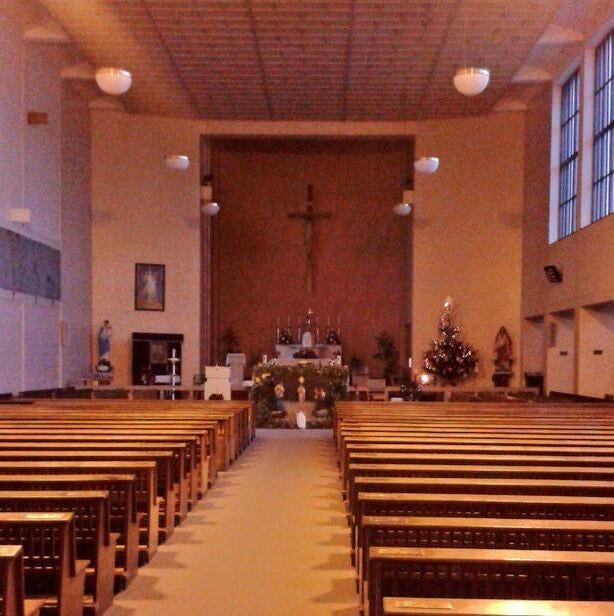 The building of the Ennistymon church began in 1952 with Farmer Bros of Dublin as the main contractors. After two years of construction, the church was blessed and celebrated its first mass on the feast of the Immaculate Conception, 8 December 1954.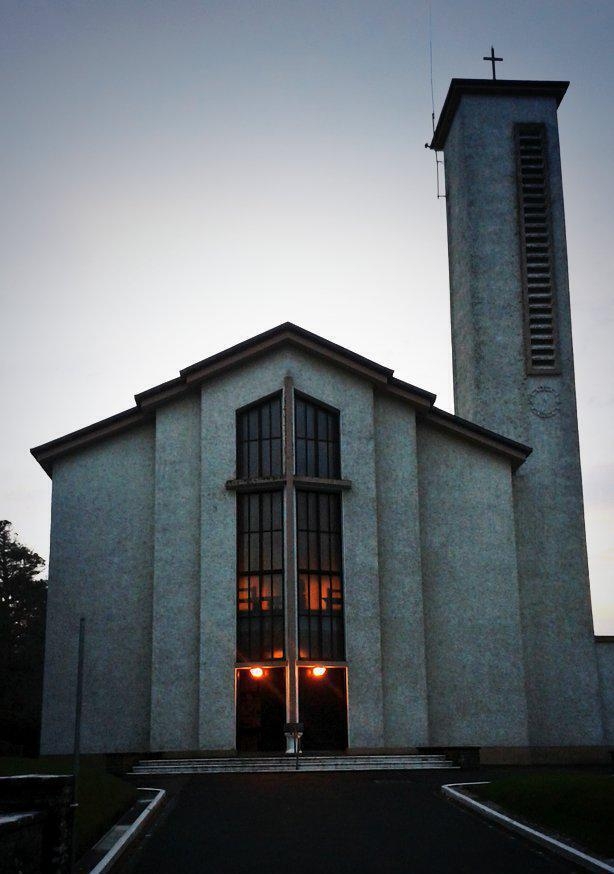 The detached Catholic Church is set back from the road on a slightly sloped, tree-lined site with a grassed area to the left of the entrance and a carpark to the right. The projected concrete mullions and transoms of the full-height glazed entrance bay create a cross which is emphasised by the stepped breakfront. This gable front is accompanied by a four-storey square, flat-roofed bell tower with concrete louvres anchored to the ground by a single-storey, flat-roofed bowed baptistery and a single-storey covered exterior gallery that commands spectacular views of the Falls Hotel and the surrounding countryside.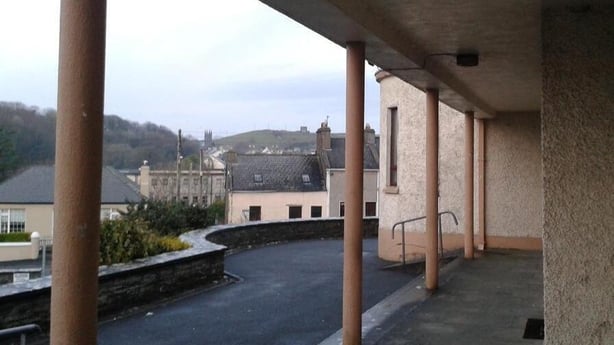 Beyond the entrance lies the eight-bay nave elevations with timber-paned clerestory windows. The church externally is finished in roughcast rendered walls and topped by a beautiful, pitched copper roof.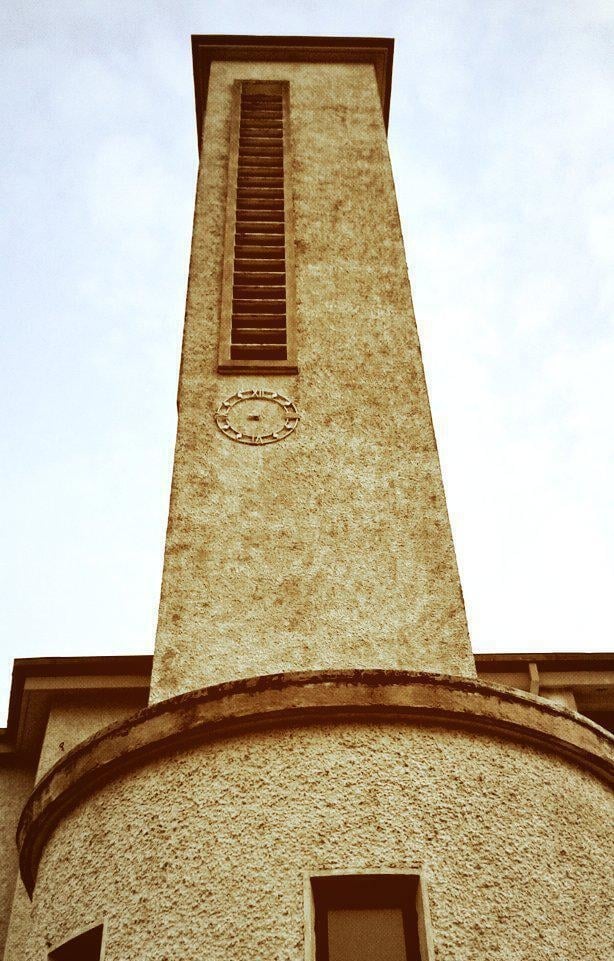 Inside, the church impresses in volume with its double-height space uninterrupted by columns. Its décor is of a simple palette of colours on smooth-rendered walls with rows of wooden pews facing the marble altars.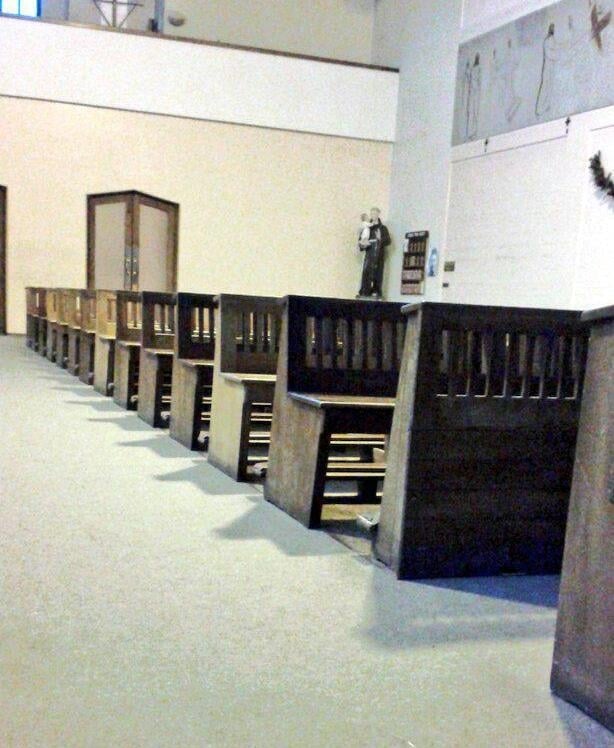 There are built-in confessionals to the side aisle and a gallery to the rear. The Stations of the Cross, forming one continuous fresco, were painted in 1955 by the Dominican friar and artist, Father Aengus Buckley (1913 – 1978) of Limerick.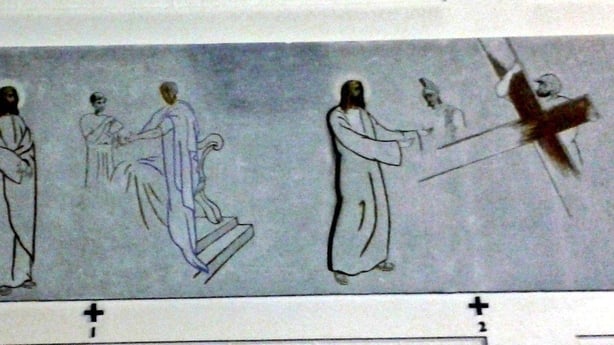 This church is on Clare County Council's list of Protected Structures and although not as ornate and flamboyant as other churches on this island, its simple character suggest that its architects placed most value in being sympathetic to the surrounding houses of Ennistymon.
Thanks to Frank Corr's grandson Conor Margey for kindly providing dates for this article.
(1) Frank McDonald, (2008) Dream buildings, drawn in bed Irish Times, 3 May.
(2) Richard Hurley (2008), Cities for God in Irish Arts Review, vol.25, no.2, p.126
(3) IB 90, 4 Sept 1948: 176, 709. RIAI Yearbook 1948, 14-15.