In 100 Buildings of 20th Century Ireland, architectural historian Emma Gilleece explores Irish architecture of note. This week: a church to remember in Buncrana, Co. Donegal, from one of Ireland's architectural giants...
Our Lady Star of the Sea is the third of seven Donegal churches by Liam McCormick (1916 -1996), the father of modern church architecture in Ireland. McCormick designed more than thirty churches, including three in England, with his first church design in partnership with Frank Corr dating to 1947.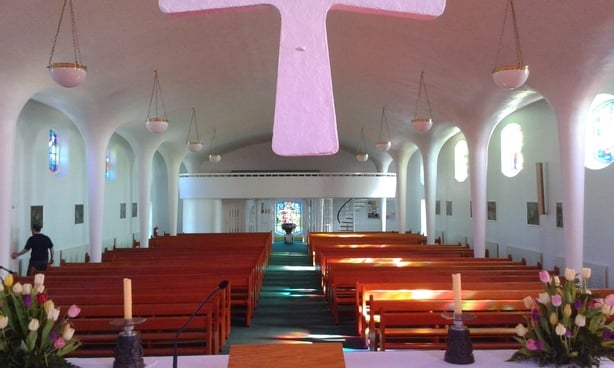 Our Lady Star of the Sea at Desertegney in Buncrana, an elegant, luminous example of modernist architecture, replaced an earlier church which had fallen into disrepair. Unhappy with the original site, McCormick suggested the spot where Our Lady Star of the Sea now stands. The builder John Hegarty had this church ready to open its doors for worship in August 1964, after nine months of construction.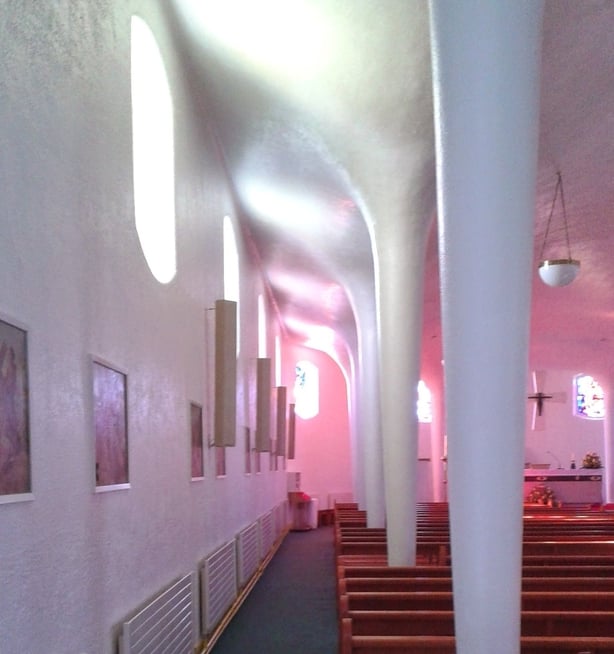 The church is nautical in appearance and looks out over Lough Swilly. Although traditional in plan, the church's curved walls (concrete block finished with white rough-cast plaster) and porthole-like windows give it the appearance of an upturned boat. Its white, split, freestanding bell tower, which complements the church's horizontality, stands like a lighthouse. After architecture, sailing was McCormick's great passion and he used to sail past the church on his boat Diane from his home in Greencastle.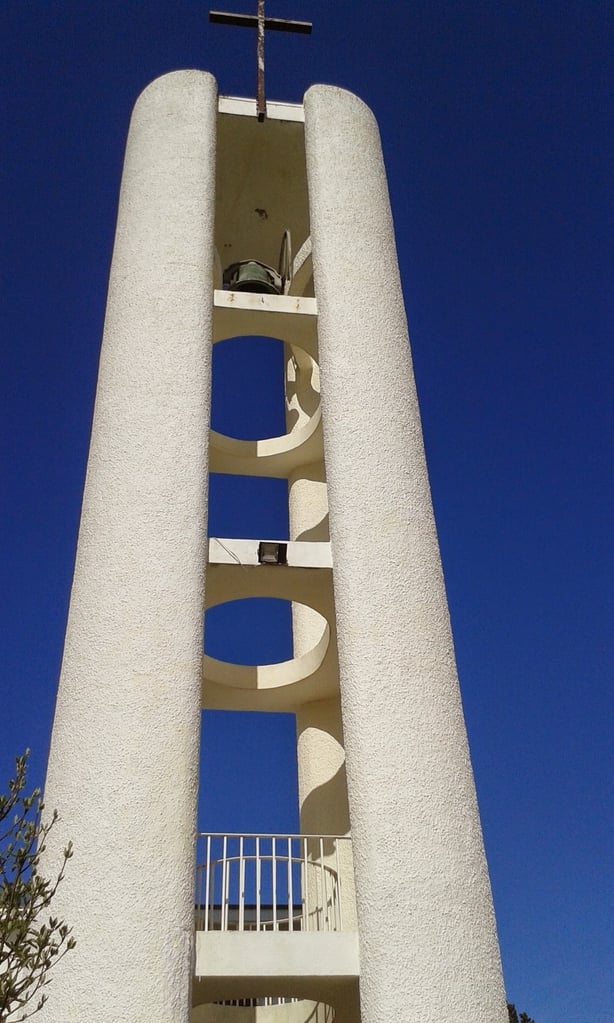 McCormick completed his diploma in Architecture in Liverpool in 1943, As a student, he went on many foreign trips, including to the Exposition Internationale des Arts et Techniques dans la Vie Moderne in Paris in 1937, where he would have encountered modernist pavilions by the likes of Le Corbusier. McCormick continued his continental travels, in 1962 visiting Le Corbusier's chapel at Ronchamps (Notre Dame du Haut), France, which had been completed seven years previously. Ronchamps is considered one of the most important buildings of the twentieth century and rightly added to UNESCO's World Heritage List in 2016. The shallow-pitched copper roof of Our Lady Star of the Sea shows McCormick's admiration for the Swiss-French architect, with a peaked gable reminiscent of the Ronchamps chapel.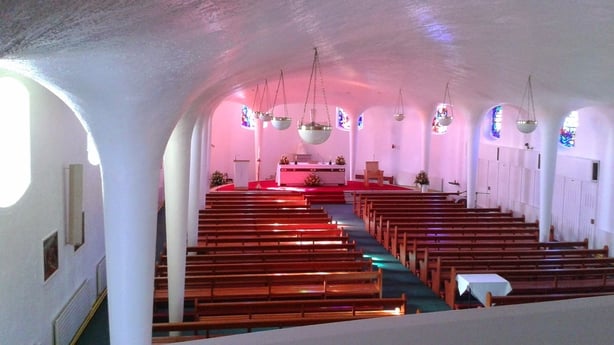 Inside, this church sings. McCormick references the past with smooth curved tapered columns in a neo-Gothic silhouette that joins the white smooth-plastered ceiling, and even a curved choir gallery to the rear. This church is sparsely decorated making the windows the main source of religious iconography with the absence of Stations of the Cross. This monochrome surface is the perfect canvas onto which to splash the bold colours of the stained-glass windows.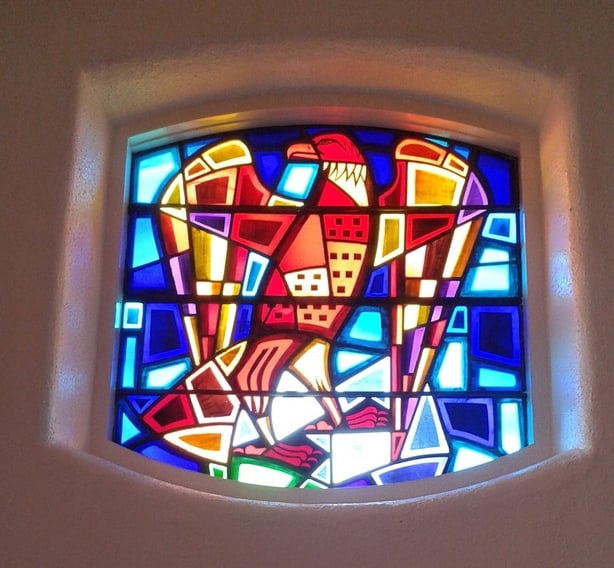 The church sits on a north-south axis (just like Le Corbusier's Unité d'Habitation) so that the church has equal access to direct sunlight at some point during the day. It is incredible how these relatively small square windows with bowed heads and sills can flood this mini cathedral with light. Eight of the 15 semi-abstract windows are by stained-glass artist Helen Moloney (1926 – 2011). The other windows by George Campbell (1917- 1979) and Margaret Becker (b.1937). The external mosaic on the south gable depicting Our Lady Star of the Sea designed by Imogen Stuart (b.1927). The baptismal font, hanging crucifix, altar embellishments, and granite holy water stoup is by Ray Carroll (1930 – 1994), with the metalwork on font and altar by Patrick McElroy (1923 – 2008).
This walk-in kaleidoscope is thankfully on Donegal County Council's Record of Protected Structures.