Five acclaimed Irish novels have been shortlisted for the 2022 Kerry Group Irish Novel of the Year prize, one of the most prestigious prizes in Irish literature, with a shared prize fund of €22,000.
The five shortlisted novels are:
Small Things Like These by Claire Keegan
White City by Kevin Power
Bright Burning Things by Lisa Harding
Nora by Nuala O'Connor
The Rapture by Jan Carson
More than 60 novels were submitted for the award, with adjudicators Rachel Joyce and Manveen Rana whittling the titles down to a final shortlist of 5 novels on behalf of Listowel Writers' Week. A prize of €20,000 goes to the overall winner, with €500 for each shortlisted author.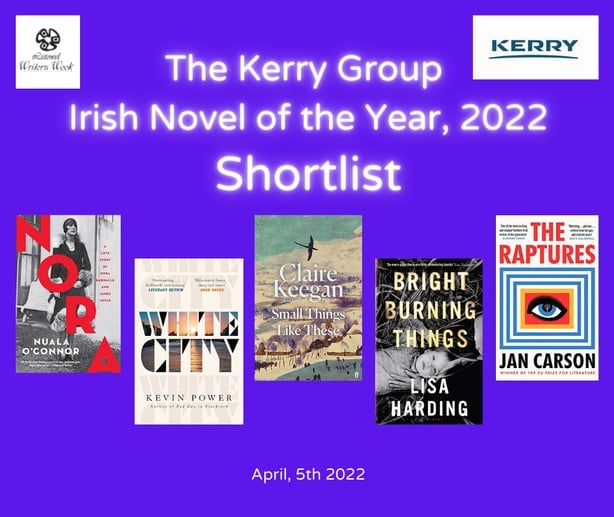 Speaking about the shortlist, Manveen Rana said: "There was an exceptionally strong selection of entries this year, and this shortlist reflects the scope, variety and beauty we found. These five books are not only masterpieces in the written word, but they also capture the soul of their subjects, pinning them to paper in a way that reveals so much more about the human condition."
The full list of competition winners will be announced on the 2nd June, during this year's Listowel Writers Week - find out more here.