'I have always worshipped books...' Author Nuala O'Connor introduces her acclaimed novel Nora, the One Dublin One Book selection for 2022, and the RTÉ Book On One presentation for April - read an extract from Nora here.
---
Each of the five novels I've published is set partly in Dublin – my hometown – and partly elsewhere. Writers need their elsewheres. James Joyce was the embodiment of that fact. He whirled away from Dublin in 1904, only to spend thirty-seven years gazing back at the city, with a potent mix of disdain and love.
Dublin is a seductive place, one that – whether you're from it or not – pulls on your senses and stirs you up. Ulysses – Joyce's masterpiece – is a book of city-worship, a salutation to Dublin's architecture and streets; businesses and churches; museums, libraries, and schools; waterways and green spots, eating and drinking houses, sound and smell-scapes. And Ulysses celebrates, too, the people of Dublin, in all their messy, cordial, emphatic, and brash ways. But we can't celebrate one hundred years of Ulysses, and Dublin, without acknowledging the debt owed to a different Irish city, my other home – Galway. And we must thank Nora Barnacle, a daughter of Galway, for giving so much of herself and her city to Joyce.
We need your consent to load this rte-player contentWe use rte-player to manage extra content that can set cookies on your device and collect data about your activity. Please review their details and accept them to load the content.Manage Preferences
Listen: RTÉ Arena talks to author Nuala O'Connor about her novel Nora
I, in my turn, thank the visionary librarians behind One Dublin One Book for choosing Nora, my novel about Nora Barnacle, to celebrate the centenary of Ulysses – the novel is my homage to the extraordinary Galwegian who helped an extraordinary Dubliner become the man, and the writer, he was meant to be. Nora was exactly the life-partner that Joyce needed. She was a robust, cheerful woman who, though she enjoyed books and reading, didn't worship at the altar of literature.
For myself, I have always worshipped books. Virginia Woolf wrote, 'I ransack public libraries, and find them full of sunk treasure' and though there was no library in my west Dublin hometown when I was growing up, I worshipped libraries too. We used go from Palmerstown to Clondalkin Library and, later, Ballyfermot, to dredge up treasure. Luckily, though, my parents loved books, and the shelves at home were well stocked, as was the big wooden library press in Scoil Mhuire, Marlborough Street, where I went to school.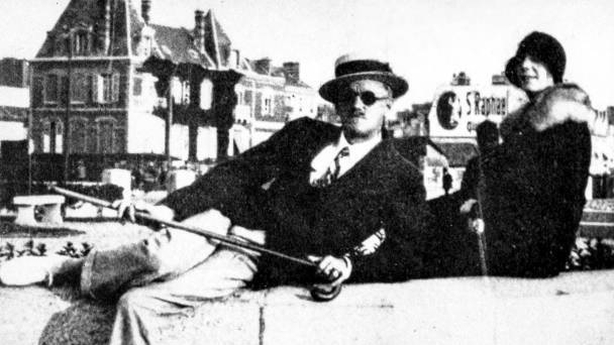 Those shelves and that school press were places of limitless, uncensored joy and wonder to me, and I carried that book-love on through college, to jobs in a book shop, a library, a writer's centre and, eventually – inevitably – to full-time writing. And in a sense inevitably, too, to Nora Barnacle, that charismatic, earthy maverick who was just waiting for someone to tell her story in her own words.
Books are never written by just one person, but by a person held up by many others, as Nora Barnacle and James Joyce well knew. I've had many supporters and champions, and I appreciate wholeheartedly the writers I read when younger, who laid the ground for me, especially the women writers, who've always had to plough harder furrows.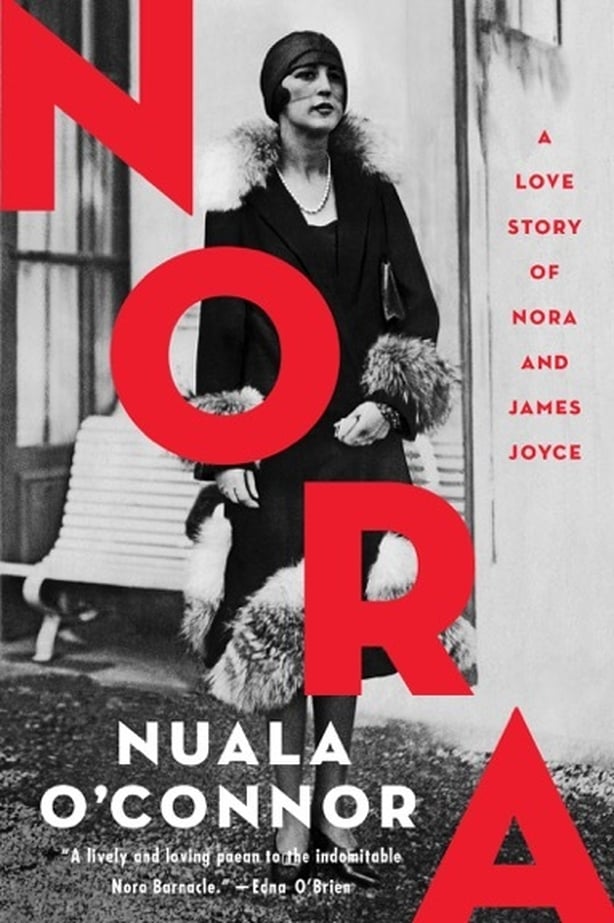 Because of their labour I now have the honour and pleasure to represent Dublin, and reading, with Nora, and I can't wait to celebrate with readers throughout April with our broad, brilliant programme of One Dublin One Book events. And I hope the many booklovers who join us in April will always ransack libraries and find enough sunken treasure to transport them to many elsewheres.
One Dublin One Book is a Dublin City Council initiative, led by Dublin City Libraries, which encourages everyone to read a book connected with the capital city during the month of April every year - find out more about the 2022 programme of events here.
Nora by Nuala O'Connor, read by Cathy Belton, features on the Book On One on RTÉ Radio 1, broadcasting on weekend evenings at 11.20 pm from Monday 4th to Friday 15th April.