I won't always be able to get away.
But sometimes you will?
Yes.
OK, she said, because it was all he was offering.
Northern Irish writing is flourishing at the moment, particularly where women authors are concerned. Lucy Caldwell, Wendy Erskine, Jan Carson and of course, the Booker Prize and Dublin Literary Award winner Anna Burns are just a few of the names producing sharp and engrossing fiction. One of the most acclaimed short story writers of recent years is Louise Kennedy and now her first novel, Trespasses, proves she is just as skilled at crafting a longer tale.
At the centre of the book is Cushla, a teacher and part-time bar worker living in a small town near Belfast in the 1970s. In some ways Cushla's story is a universal one, her mother is an alcoholic, which leads to conflict with her brother, Eamonn and his family, and while she is good at her job as a teacher she struggles to reach some of her students, often the ones who need her most. But Cushla is also living in the shadow of the Troubles, its tentacles reaching into every aspect of her life from the clientele in her brother's bar to the reason her favourite student is having such a difficult time at home.
Cushla then meets Michael an older, married man and the two begin an affair. Never a straightforward situation, this relationship is further complicated by their different backgrounds and the ongoing political turmoil. Kennedy is adept at painting a picture of an urban environment under great strain, where a journey to a party can be interrupted by a checkpoint or dinner parties flounder under layers of unasked and unanswered questions.
She's also immensely talented at creating well rounded, memorable characters. From the drinkers in Eamonn's bar to Cushla's friend Gerry, who has his own reason for hiding his identity, each one is devoid of cliché and, particularly in the case of school boy Davy, live long in the reader's memory.
A final chapter brings the story right up to date and while this coda might, in less skilled hands have felt like a simple tying up of loose ends, after reading this book I found myself craving more information about the characters and the conclusion gave me an even more rounded, immersive reading experience.
This is a gorgeous, vital, addictive book. Don't miss it.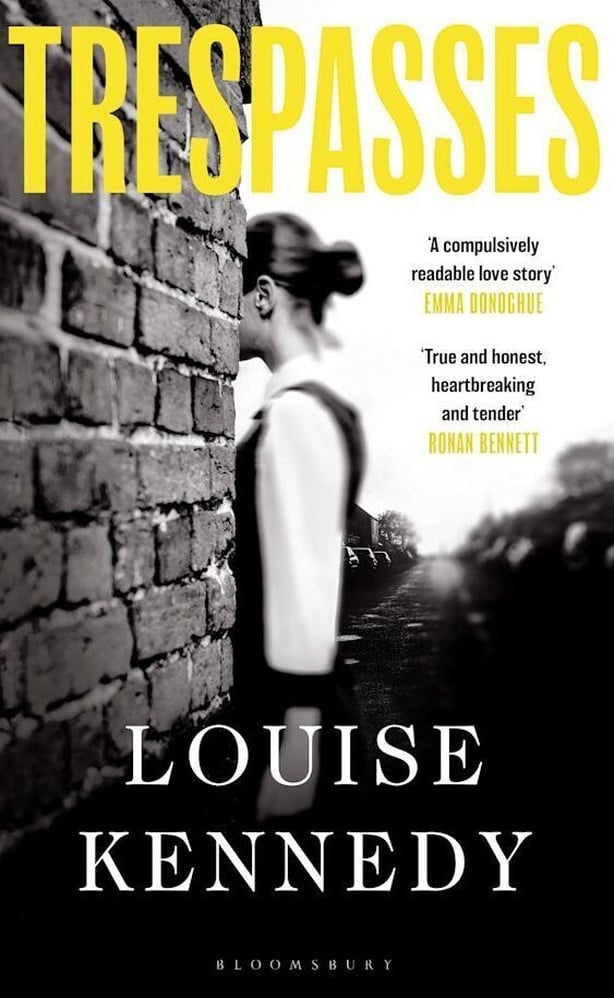 Trespasses by Louise Kennedy (published by Bloomsbury) is out now.