Cúirt programme director Sasha de Buyl picks 5 must-see events from this year's programme for Galway's International Festival of Literature, which runs from 4th - 10th April 2022.
---
Cúirt is once again upon us! And for the first time in what feels like a lifetime, we're going to be welcoming authors and audiences back to the streets and venues of Galway. The famous Cúirt pencils will be going up around town soon and from Monday 4th April, a jam-packed programme of events will be coming your way, whether you're a Galway local or tuning in from afar.
For those who've enjoyed our live streamed events over the past two years, you are in luck - over the week, almost half our events will be available online. However, you'll definitely need a ticket to access these events so make sure to register if you are intending to come along.
Don't miss greats including Olivia Laing, Claudia Rankine, Shon Faye and Will McPhail among our hybrid events.
The Cúirt team have knocked our heads together to pick some festivall highlights for people who might be having trouble choosing between everything we have in store this year!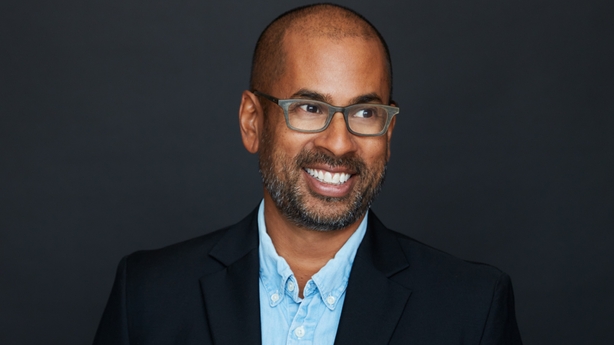 Rumaan Alam: Leave the World Behind
Thursday 7 April @ 20:30
This quietly powerful book has been picking up attention since its publication last year. Engrossing, eerie and unputdownable, Leave the World Behind perfectly captures the looming dread of our contemporary world. Soon to be a Netflix adaptation starring Mahershala Ali and Julia Roberts, this is the one book you'll want to have read before it hits the small screen!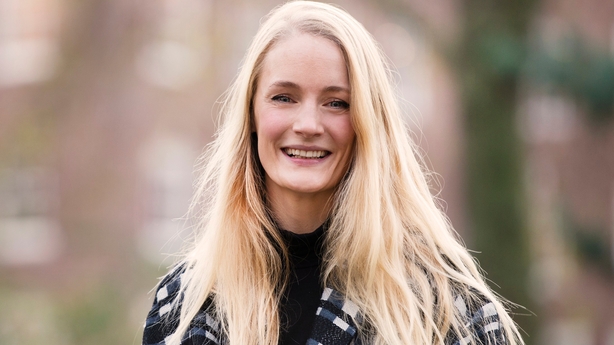 The Paris Apartment: Lucy Foley in Conversation
Friday 8 April @ 20:30
International bestseller Lucy Foley returns to her Galway roots with her first ever visit to the Cúirt festival. Her novel The Hunting Party wowed readers and she is back with one of the most hotly anticipated whodunnits of the year, The Paris Apartment. Set in the eponymous abode, our protagonist Jess has gone to stay with her half-brother Ben while she recovers from a job that ended in unpleasant circumstances. But Ben is nowhere to be found, and his neighbours seem to know more than they're letting on… Lucy will be in conversation with novelist Edel Coffey.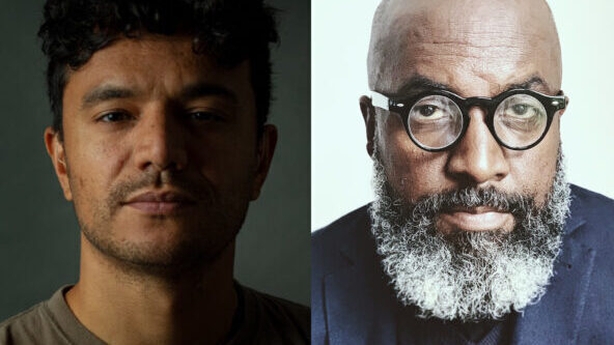 The Sound of Paradise: Raymond Antrobus and Roger Robinson
Saturday 9 April @ 20:30
Electrifying live poetry has always been the backbone of the festival and joining us this year are two of the best poets working in Britain today. Roger Robinson's heartbreaking and lyrical A Portable Paradise earned him the TS Eliot Prize in 2019 and hearing these poems performed live is an experience you won't want to miss. Raymond Antrobus' vital writing on family, race and disability make for a compelling performance event! With Antrobus and Robinson's talents and experiences, this is a scintillating event for seasoned poetry lovers and new readers alike. This event will also have ISL interpretation.
Heroes and Villages: A.K. Blakemore & Jan Carson
Wednesday 6 April @ 20:30
Two years after her last appearance at Cúirt went digital, Jan Carson is back with a bang to discuss her newest book, The Raptures. Sharing the stage with AK Blakemore, the Desmond Elliott prize-winning writer of The Manningtree Witches, they are joined by Rick O' Shea for what promises to be a brilliant conversation about faith, superstition and the danger of fanatical thinking.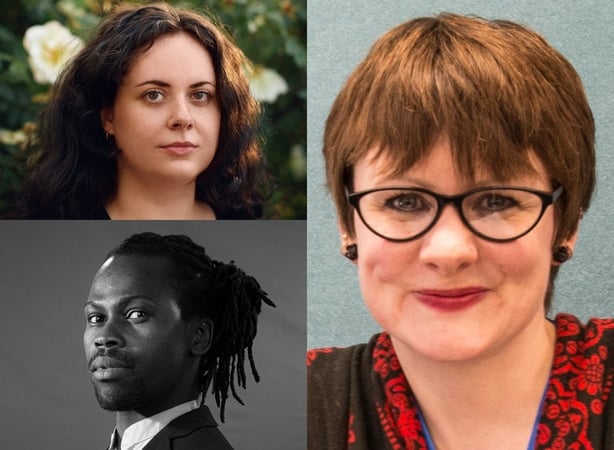 The Boom Gone Bust: Dismantling Capitalism
Saturday 9 April @ 14:00
In a world of rising energy prices, inflation and impossible rents, is capitalism really working for us, or are we working for it? This event featuring viewpoints from scholars and researchers including Amelia Horgan, author of Lost in Work, Bulelani Mfaco and Ellen Clifford, author of The War on Disabed People takes a frank look at how capitalism has shaped and distorted our world, and how we might imagine an alternative.
Beyond these, there's so much more for booklovers to discover in Galway this festival. From comics to poetry, non-fiction to adaptations, there's something for everyone in Cúirt this year.
See you next week!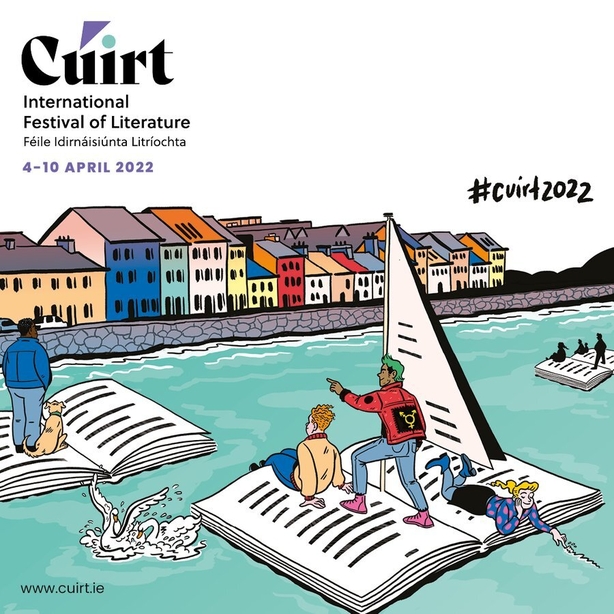 The Cúirt International Festival of Literature runs in person and online from 4th - 10th April 2022 - find out more about this year's programme here.