As Valentine's Day nears, join the National Symphony Orchestra at the National Concert Hall for a celebration of love and passion with three unapologetically heart-on-sleeve masterpieces with the 'exceptionally talented' (Belfast Telegraph) Venezuelan-American conductor Ilyich Rivas and 'mesmerizing' Romanian mezzo-soprano, Ruxandra Donose - watch live from 7.30 pm above, and download your digital programme here.
One of the peaks of late Romanticism, Schoenberg's dreamlike Verklärte Nacht (Transfigured Night) brims with a heady, potent, possessed concoction of voluptuous lyrical charms. Sumptuous, sensual and evocative, the dark secret at its heart is redeemed by its soaring hymnal to love and forgiveness.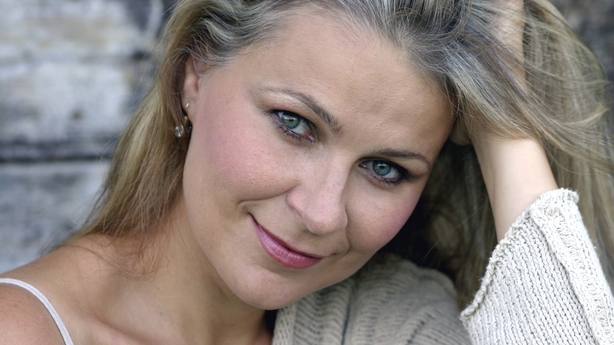 Ravishing expressions of love at its most infatuated and intense, Wagner's Wesendonck Lieder prompted the composer to declare 'I have done nothing better than these songs'. Whether their unabashed ardency went beyond admiration of the poet whose texts the married composer set, these five lush, rapturous songs are some of the most stirring declarations ever committed to music.
What better way to usher in Valentine festivities than with the timeless tale of young lovers Romeo and Juliet. Re-located to 1950s' New York in Leonard Bernstein's Broadway masterpiece, West Side Story, the emotional helter-skelter of the Symphonic Dances drawn from its score are rousing and romantic, pulsing with passion, pulsating with drama, coquettishly prim and altogether intoxicating with their heart-aching romance.
Programme:
Schoenberg - Verklärte Nacht
Wagner - Wesendonck Lieder
Bernstein - Symphonic Dances from West Side Story
National Symphony Orchestra with Ilyich Rivas, conductor, and Ruxandra Donose, mezzo-soprano
Presented by Paul Herriott, RTÉ lyric fm