Join Paul Herriott as he presents the National Symphony Orchestra live in concert from the National Concert Hall, Dublin - download your concert programme here.
Joining the National Symphony Orchestra are two exciting young musicians: Elena Schwarz, a 'conducting tour de force' (Opera Today), and the 'stunning talent' (The Guardian) of flautist, Adam Walker.
Respighi's ripe orchestration of Rachmaninov's contrasting Cinq Études-Tableaux for piano adds a splash of Mediterranean heat to the Russian's 'study-pictures', unleashing the rich imagery of their depictions of seagulls aloft a mighty ocean, a scene at a country fair, a sombre, stately funeral march, Little Red Riding Hood's encounter with a ravenous wolf, and an oriental march.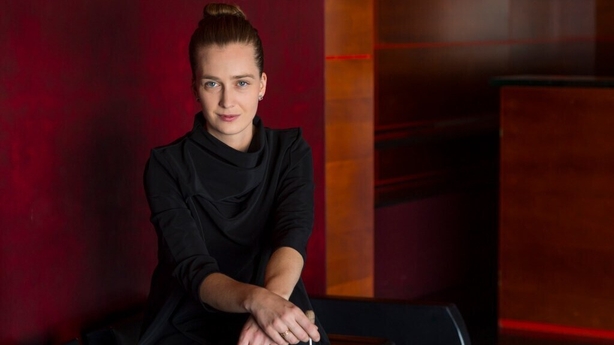 Nielsen's Flute Concerto brilliantly exploits the instrument's song-like voice and its virtuosic ability to invoke pastoral bliss in an often light and airy, just as often playfully combative dialogue with the orchestra and the interjections of a particularly exercised trombone.
A 50th birthday commission from the Finnish government, Sibelius's Fifth Symphony is heroic, mysterious and mythic. Opening and closing with invocations of the supernatural – 'God opening His door for a moment' and 'Thor swinging his hammer' – it triumphantly overcomes seemingly ceaseless struggle in one of the early 20th-century's most bravura and stirring symphonies.