When choosing the design of their new headquarters in 1967, the cigarette manufacturer P.J Carroll & Co. wanted to present themselves as a modern, successful corporation.
They chose a campus headquarters built in a pristine rural setting, something of a reinvention of the traditional country estate, but also a further example of the alignment of modernist architecture with corporate identity that became increasingly common through the 1950s and 1960s, exemplified by the likes of Eero Saarinen in the United States.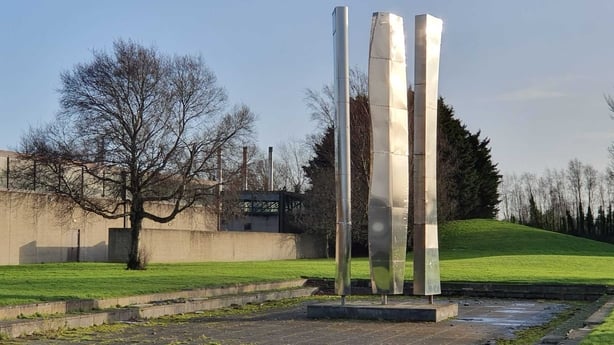 P.J Carroll & Company Ltd was founded in Dundalk, Co. Louth in 1825. This family-run tobacco manufacturer produced the brands Sweet Afton, Carroll's No. 1, Major and Grand Parade. In 1967, Carroll's approached Ronnie Tallon (1927 – 2014) of Michael Scott & Partners (today, STW Architects) to design a landmark building on the Dublin Road, outside Dundalk. (An example of Tallon's residential buildings previously featured on 100 Buildings back in November).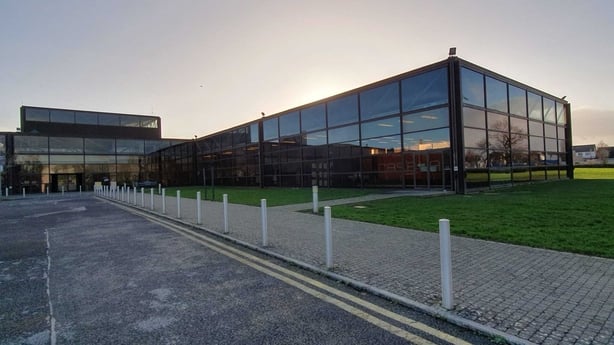 The great grandson of founder PJ Carroll, Donal Carroll (1928 -2000), became chairman of Carroll's Industries in 1962, which included the company's factory. He had an interesting career between tobacco manufacturing to banking, becoming the governor of the Bank of Ireland on many occasions, first in 1964 – 70 and again 1982 -85. He was director of the Central Bank in 1971. He resumed the role of Chairman of Carroll's in 1973. In 1977, he became president of An Taisce. Returned to Carroll's as chairman and managing director 1985 – 90. Most likely it was Carroll who decided that Ronnie Tallon should design the new Bank of Ireland headquarters on Baggot Street, Dublin, which was completed in 1968.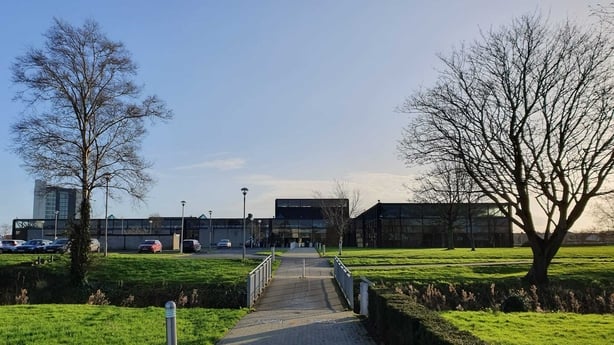 Another influence on Carroll's choice of architect might have been the Tallon-designed GEC factory in Dundalk, completed in1964, which closely followed Mies van der Rohe's and Saarinen's extensive use of glass curtain walls, transforming the building into a large, dark mirror.. This was not Carroll's first venture into commissioning contemporary architects as Paddy Robinson of Robinson, Keefe and Devane (today, RKD Architects) designed their previous headquarters at No.2 Grand Parade, Dublin (adjacent to the Charlemont Luas stop) in 1964.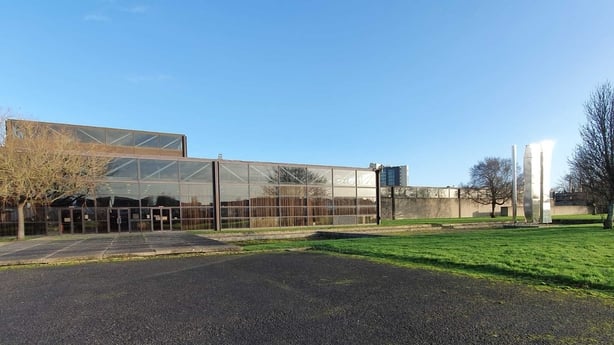 The factory and offices follow STW's trademark austere geometry and is sited beautifully within a landscape setting. The glass-wrapped, modular plan factory is a simple detached, multi-bay single-storey structure covering 17744.5 m2. It is an elegant combination of form and function. Built of high-quality material, it is a significant exemplar of Dundalk's, and Ireland's, modernist architecture.
The new factory and offices were opened on 15 October 1970, with a blessing at the launch. Bruce Arnold, writing for the Irish Independent, remarked that it was 'a factory fit for a High King'. The grand reception hall housed an impressive art collection, including Louis le Brocquy's (1916 – 2012) first Táin tapestry, which was commissioned by Michael Scott & Partners and whose subject reflected the mythical history of the location.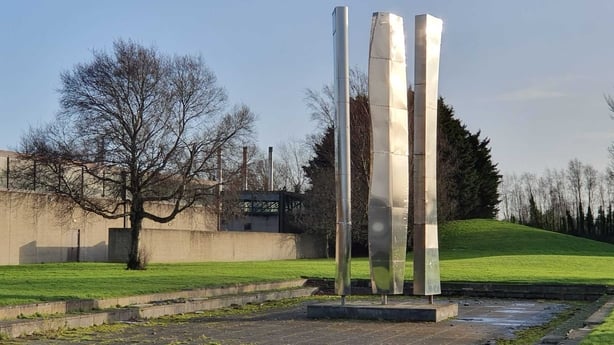 The factory was fronted by a reflective pond, which featured a specially commissioned polished stainless-steel sculpture titled 'Sails', designed by Czech-born artist Gerda Frömel (1931 – 1975). It stood in the centre of a pool of water, its vertical orientation complementing the strong horizontals of the building. Somehow, the delicate sculpture did not look out of place in the industrial environment of the building. The poetry of the three sails turning in the wind and reflecting in the water of the pool is now lost, sadly, since the pond has been drained.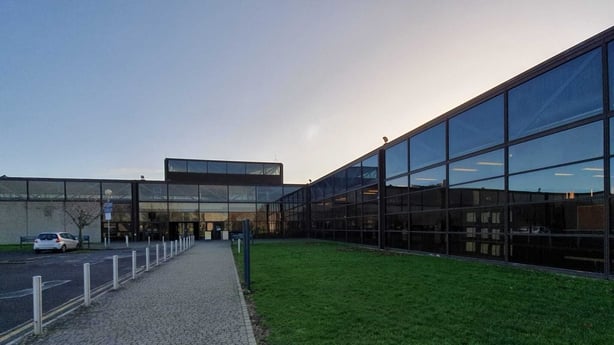 In 2001, the Department of Education acquired the Carroll's site and fifty-two pieces from the PJ Carroll collection of art were donated to IMMA. STW would again work on the Carroll's building, renovating it for the Dundalk College of Information Technology (DkIT), which opened in February 2011. Today, the building is on Louth County Council's Record of Protected Structures.