An Post has today (27 January) unveiled a pair new stamps to celebrate the centenary of the publication of James Joyce's celebrated book Ulysses.
The Ulysses 100 stamps from An Post were designed by Amsterdam-based Irish designers, The Stone Twins. Taking inspiration from Joyce's novel, their stamp design is intentionally unorthodox and modernist.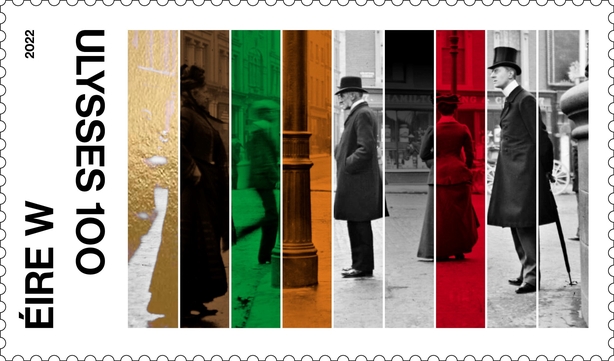 Regarded as one of the greatest and most influential works of modern literature, Ulysses was initially published as a series of stories in an American journal and was first published as a complete novel on 2 February 1922 – James Joyce's 40th birthday.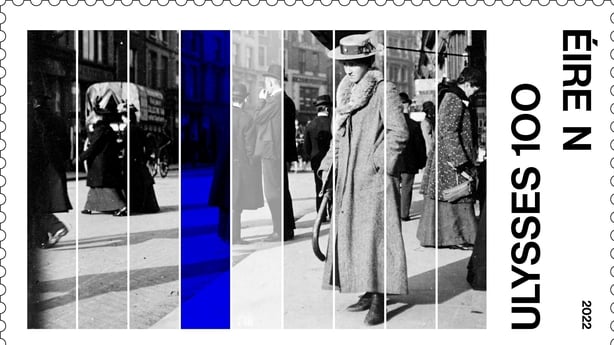 The centenary is being celebrated with a number of events worldwide, including a major new RTÉ documentary, 100 Years of Ulysses, to be broadcast on February 3rd, 2022 - find out more here.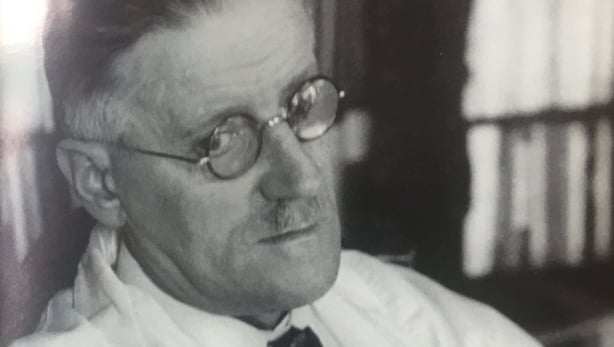 For the uninitiated, the book chronicles a single day (16 June 1904 – now celebrated as Bloomsday) in the lives of Stephen Dedalus along with husband-and-wife Leopold and Molly Bloom as they meander through the streets and suburbs of Dublin. Listen to an unabridged RTÉ radio adaptation of Ulysses here.
Find out about An Post's new Ulysses stamps here.