Playwright and performer Joanne Ryan writes about the making of her critically-acclaimed, multi-award winning play Eggsistentialism, which has its radio debut on RTÉ's Drama on One on Sunday 16th January at 8pm on RTÉ Radio 1.
On a cold, January morning in 2015, I sat in the foyer of Limerick's Belltable theatre with five other writers and shouted the words "I don't know if I should have a baby!"
It was the first icebreaker on a theatre development scheme: rant about something that makes you angry or afraid and when it was my turn, as a joke really, that's what I shouted. The room went quiet then exploded into laughter, but even as I laughed along, I knew the joke was on me because as soon as I had said it, I realised it was true.
I was about to turn 35, a fact my mother had been blessing herself in disbelief about for weeks. 35. That ominous age when allegedly a woman's fertility falls off a cliff. And there I was; at the coal face of the cliff edge with no idea what I should do.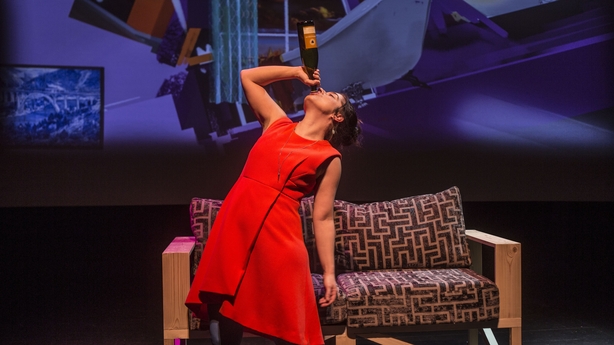 I felt no different physically, mentally or emotionally than I had 10 years earlier but I suddenly felt under pressure to figure it out. I knew that not thinking about it would be a decision in itself and something I might regret down the line. I wanted to know what the consequences might be either way. What do you lose and what do you gain?
So, I did what any sensible, completely desperate person would do in that situation; I wrote a play.
I knew I wasn't the only one facing the dilemma. I knew it was politically-charged and the more I thought about it all the more complex, fraught and fascinating it became. Sort of mind-blowingly, I realised early on that I was part of the first generation of humans, in Ireland at least, to have a choice. My mother didn't – condoms were still illegal for unmarried people here when I was conceived – my grandmother certainly didn't.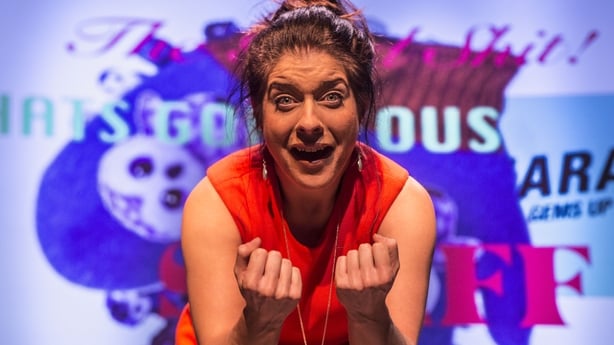 A brilliant side benefit of writing a play was that it gave me license to go to forensic extremes in my quest without looking like a total nutjob. It wasn't madness, it was research. I wasn't bonkers, I was being thorough.
Over the course of two years I spoke to doctors, fertility experts, friends and family, sociologists and social workers. I ravaged the darkest recesses of the Internet and emailed daytime radio hosts. I had ultrasounds, blood tests and counselling. I sat with my mother for hours hearing about her life and her choices and she eventually became my hilarious, scene-stealing co-star, playing herself in audio recordings. In a particularly gas and desperate moment I went to a fortune teller. Finally, I collaborated with a brilliant team of theatre makers who helped me explode the whole madcap odyssey into life on the stage.
Since I first made Eggsistentialism, it has toured to Scotland, England, Cyprus, Australia and Malaysia. Sometimes I was surprised by how a show so rooted in the Irish experience could have such far flung resonances but then I remember that of course the more individual something is, the more universal it becomes. And anyway, what could be more universal than the grown up, big pants question; to baby or not to baby?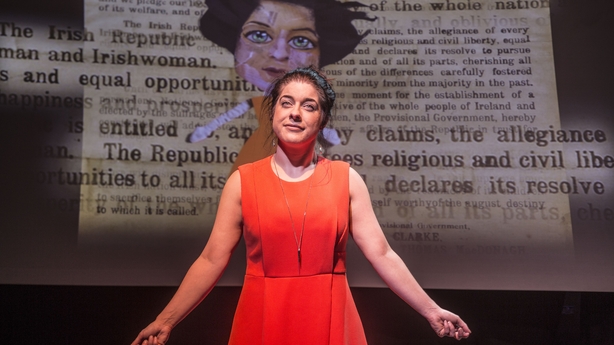 Adapting the show for radio has been a brilliant experience. Sort of weirdly - well, very weirdly given that I'm in my 40s not my 90s - I grew up without a telly. As a child and teenager my evenings were spent curled up in front of the fire chatting or reading with my mother. RTÉ Radio 1 was a background constant, and the highlight of the week's listening was the radio drama. It's a gorgeous, intimate form. Often like, as playwright Bernard Farrell describes it, whispering a story into someone's ear. I absolutely love it.
We need your consent to load this rte-player contentWe use rte-player to manage extra content that can set cookies on your device and collect data about your activity. Please review their details and accept them to load the content.Manage Preferences
Listen: In the Wings - Joanne Ryan & Actor Eamonn Hunt talk Eggsistentialism
Moving from stage to radio has meant losing the visuals of the stage show of course but we've gained so much as well. Sinéad Diskin's wonderful sound design has really come into its own on radio and even more excitingly I've somehow gained an entire cast! What was a solo stage show now has a cast of five including Joan Sheehy, Georgina Miller, Rex Ryan and Eamonn Hunt and they all have brought so much to the piece and were an absolute joy to work with.
Although sadly my brilliant mother, Gloria passed away in 2020 she still plays herself in the radio version in recorded audio, still steals the show and still, as always, has the last line. It makes me very happy that after a lifetime of listening lovingly to radio dramas by the fire, we're now finally going to be in one together.
Eggsistentialism, written and performed by Joanne Ryan and directed by Veronica Coburn, will air at 8pm this Sunday (16th January) on RTÉ Radio 1 and will be available as a download via the Drama On One webpage.
Pics: Ken Coleman