In 1971, nineteen-year-old Una Lynskey vanishes without a trace near her home in Co. Meath. Garda charge three local lads with her disappearance. They are innocent. And claim their confessions are coerced. Una's killer is never found.
Reporter Mick Peelo introduces a new RTÉ series, Crimes & Confessions, which looks at three of the most notorious miscarriages of justice cases from the 1970s and 1980s, and draws links between them - watch Crimes & Confessions here, via RTÉ Player.
---
My initial brief for this series was to see if there was any foundation to the allegations of a Garda Heavy Gang operating in the 1970 and 80s in Ireland. I have to admit I was a bit apprehensive about the subject because the Gardai always denied the existence of such a gang. Also, the allegations were against men who risked life and limb and were instrumental in keeping our country safe in very troubled times. This was not going to be simple.
Storytelling is often the way in to help us understand complex realities. For me, it was exciting to team up with producer/director John Downes, who brought his own journalism and keen filmmakers' eye to this project. He, along with the input from the other team members, made all the difference.
We began looking at the political context in the 1970s and 80s from which allegations of Garda brutality emerged. We then looked into the cases that raised these allegations and noted the links between them. Our research eventually focussed on three cases where we saw real potential to bring to screen an innovative way of working with narrative that marries strong visual storytelling with robust journalism. What we hope to bring you in this series is something new: three fascinating thrillers about real life stories rooted in solid research and journalism, stories with a contemporary relevance.
For the first time, links are revealed between three different cases over a fifteen year period - The murder of a teenager in 1971; The notorious Sallins train robbery in 1976 and the Kerry Babies scandal in 1984. It's very important to stress that not all the detectives or gardai investigating these cases had allegations made against them. This applied to only some of the interrogating detectives.
The first case in the series is the story of the disappearance of 19-year-old Una Lynskey in 1971 and the alleged framing of three young friends, Dick Donnelly, Martin Conmey and Marty Kerrigan, for her murder. It's a story where tragedy is built on tragedy. Not only was Una murdered, but one of the young men who allegedly confessed to killing her, Marty Kerrigan, was found dead in the Dublin mountains. In this true story, five young men ended up going to jail but the real perpetrator of Una's murder never served a day in prison and is still at large.
From the Garda File, the transcripts of the trial of Martin Conmey and Dick Donnelly, other court documents and first-hand witness accounts, we were able to piece together how the investigation progressed and how some of these detectives went about their investigation.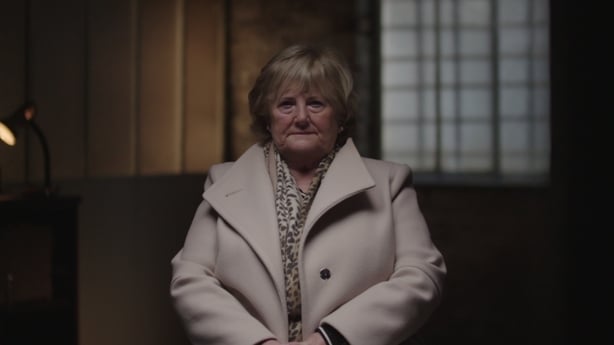 Martin Conmey to this day can't describe what happened to him over 50 years ago in Trim Garda Station without getting upset. Dick Donnelly, who was older and tougher than his two friends, passed away suddenly before we got to film this documentary. Fortunately, I met him on two occasions to hear his story first-hand. Himself and Martin Conmey tell a tale of serious mistreatment by a few detectives over a 48 hour period of detention in Trim Garda Station.
Dick never signed a confession. Vital information about the alleged confession of his friend, Marty Kerrigan was divulged to the Lynskey family. Almost immediately, a community was split apart, people within families took sides, factions were formed among the younger generations who waged war against their neighbours. Marty Kerrigan began to live in fear. Locals couldn't understand why important information about the citing of a suspicious car and driver on the lane the evening Una disappeared, was not followed up.
Vital statements in the trial of Martin Conmey and Dick Donnelly in 1972 were withheld from the court.
When Una's body was eventually found a few months after she disappeared, her cause of death could not be determined. Understandably, the Lynskey's found it difficult to come to grips with why the men who allegedly confessed were not being charged with her murder. Then, Una's brothers James, Sean and cousin John Gaughan took the law into their own hands. They abducted Marty Kerrigan and dumped his body in the same spot in the Dublin Mountains where their sister and cousin was found a few days earlier.
When Martin Conmey told me how he came to making a statement incriminating himself, it is frighteningly similar to the way Osgur Breatnach and Nicky Kelly in the Sallins case and Joanne Hayes in the Kerry Babies case talk about how their alleged confessions came to be written.
Vital statements in the trial of Martin Conmey and Dick Donnelly in 1972 were withheld from the court. After 40 years, a neighbour and key witness, Sean Reilly, came forward to tell his story. Sean is the only one of four witnesses alive today who had changed their initial statements after Gardai had gone back to them. For almost 40 years he was living with the knowledge that something was very wrong about the Garda investigation into Una Lynskey's murder, but he felt powerless to do anything about it. What he didn't know was that he was only one piece of the jigsaw that convicted them.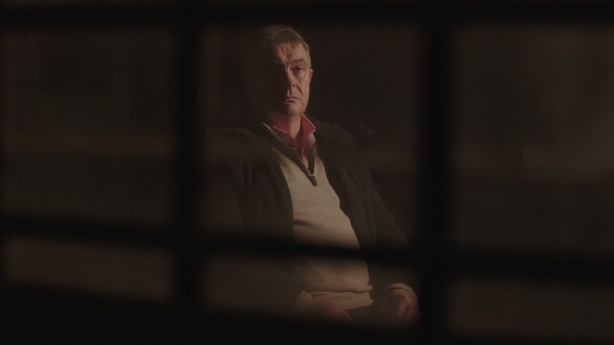 Martin Conmey got a miscarriage of justice, a state apology and a financial settlement, but he still feels he never got justice because nobody was ever held to account. Closure for him would be an apology from the garda commissioner for the way the case was handled.
Dick Donnelly went to his grave without getting closure. Although he was acquitted by the court of Criminal Appeal a few months after his conviction, it left some to believe he 'got off on a technicality'. He desperately wanted to be involved in this documentary because, as he said to me "There needs to be no more grey areas, Mick". By that he meant that the public needs to be left in no doubt that they were innocent. He meant that more for his brother-in-law Martin Kerrigan than himself, because the Kerrigan's feel that there has always been a cloud hanging over Marty's good name. His sister, Ann Kerrigan (Dick's wife) tells us that every time she visits Marty's grave she says to him "We will never, ever stop fighting until we clear your name." Perhaps this will eventually happen if the Gardai commit to reviewing this case in the near future.
Una Lynskey never got justice. Marty Kerrigan never got justice. Dick Donnelly never got justice. Dick and the Kerrigans never got an apology from the State or the Gardai. Una's killer was never caught. Nobody was ever held to account for the appalling garda investigation into the murder of Una Lynskey.
Crimes & Confessions, RTÉ One, Monday 10th January at 9.35pm - catch up afterwards via RTÉ Player