Documentary maker Roisin O'Dea introduces her Documentary On One production, L'Agression - listen to L'Agression above and read all about it below.
Maureen Kearney's story is almost unbelievable. This is something Maureen is, sadly, well aware of. When I originally began working on this documentary, everyone I spoke to agreed that it was an amazing story, but wondered why it had not been told before?
In fact, the story has been told extensively in France, where Maureen lives, and where the shocking events of this documentary took place. Current affairs programmes have poured over the facts of her case, a book has been written about her and a film is in the works…all in French. But this is the first time Maureen is putting her voice out into the English-speaking world.
She is Irish and wants Irish people to hear her story. Maureen grew up in Castlebar, Co Mayo and settled in France in 1983. Now 66 years old, she is married and has two children and two grandchildren.
In 2012, Maureen was brutally attacked and sexually assaulted and was left tied to a chair in her home in the suburbs of Paris. Her attacker told her - "this is your second warning, there will be no third". The letter 'A' was carved onto her stomach with a knife.
The attack - or "l'agression" in French - made headlines in France.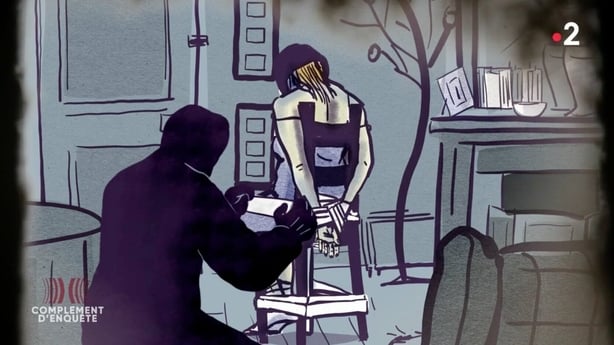 Maureen believes she was attacked because of her work. She was a trade unionist and Secretary General of the European Works Council of Areva, a nuclear engineering company. Prior to making this documentary, I was unaware that France was a serious nuclear power. But in France you are never more than 100 kilometres from a nuclear power plant. While there has been a debate around safety since the Fukushima disaster in 2011, in general, nuclear power is accepted as part of life in France and thousands of people are employed in the industry.
Just months before her attack, Maureen learned of a deal between a Chinese power company and EDF, Electricité De France, the French equivalent of the ESB, which she feared would transfer sensitive nuclear technology from Areva to China and threaten thousands of French jobs.
Along with her union, the CFDT, the biggest union in France, she fought to get transparency on this multi-billion euro deal but faced hostility at every turn. In this complex and secretive industry, it seemed that powerful people did not want the deal scrutinised. And then, as Maureen felt things were coming to a head, she was brutally attacked.
The attack was an incredibly traumatic thing to endure but what happened in the five years that followed Maureen's attack is almost worse, because Maureen was not believed. When the attack was investigated by the police, they accused Maureen of making it up. Or rather, of staging the attack herself. Police believed that Maureen tied herself to the chair and carved the 'A' on her stomach herself.
You couldn't make it up, and yet, they said, she did.
To tell this incredible story, I worked with Documentary on One producer Nicoline Greer and traveled to France to meet Maureen. We interviewed her about everything she had been through over the last ten years.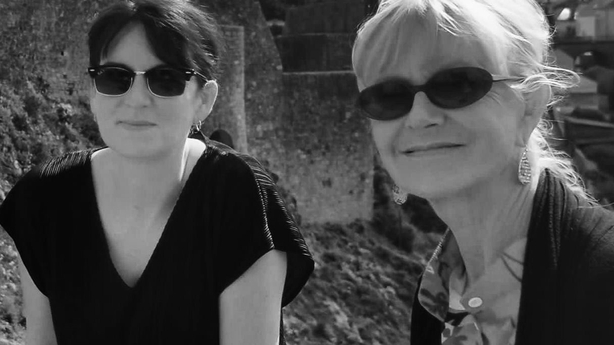 Maureen told us that she was pressurised to confess, which she eventually did, believing her family would be in danger if she didn't. A confession is an extremely powerful piece of evidence for a French court, for any court…even if Maureen wrote to the authorities afterwards saying she had been coerced into making it.
We also interviewed investigative journalist Caroline Michel Aguirre who wrote a book, La Syndicaliste, about the whole affair and the murky world of French politics and power. La Syndicaliste means the trade unionist.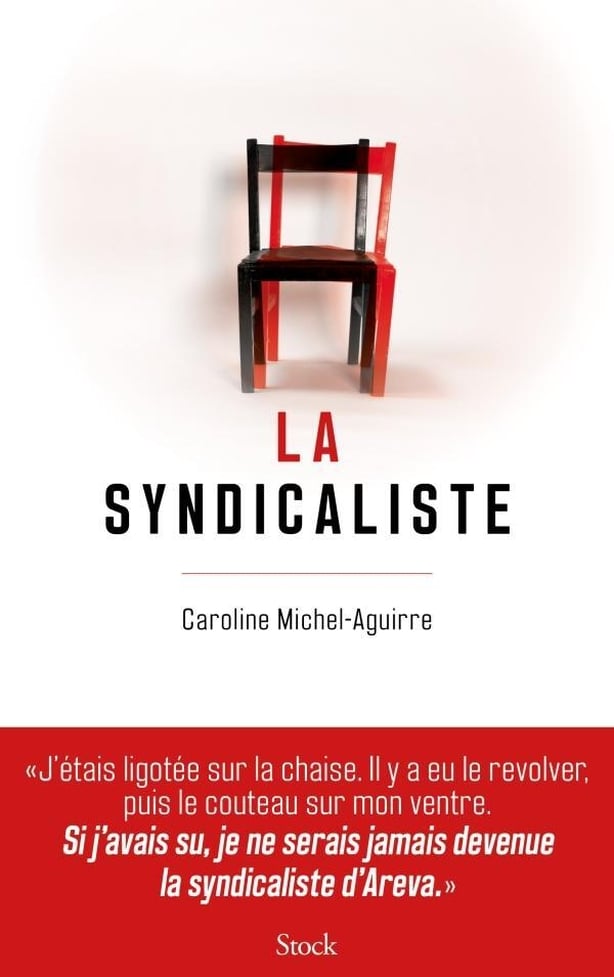 Caroline's book is a remarkable investigation of Maureen's case and after painstakingly translating it from French to English via Google Translate, I learned so much about the problems with the police investigation and the theories about why Maureen was attacked. Caroline's work is important and courageous. Like Maureen, she has faced threats in the past when she asked difficult questions of the nuclear industry.
In 2013, Maureen was charged with the French crime of "dénonciation mensongère à one autorité judiciaire ou administrative entraînant des recherches inutiles". The Irish equivalent would be wasting police time. Convictions for this crime are rare in France, but in 2017 she was convicted in court and given a five month suspended sentence and a €5000 fine.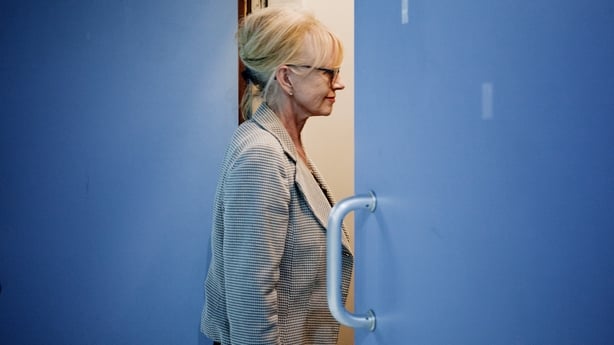 It took four years to get to court as the French legal system is slow and under resourced. In those four years Maureen fell apart, she lived in constant dread and struggled to deal with the trauma of the attack and of not being believed. She had severe Post Traumatic Stress Syndrome.
Part of what drew me to Maureen's story is an interest in trauma and how it can play out in a person's life. To be attacked and not believed must be a devastating and complex trauma to endure. Maureen told us how she removed all chairs from her house after the attack as she feared being tied to a chair again. She told us how she still feels uncomfortable in a hairdresser because she is afraid of people coming up behind her, as her attacker did.
After the guilty verdict in 2017, when it looked as though all hope was lost, things began to change for Maureen. She met a military psychiatrist who she trusted and who helped her work through her trauma. As Maureen told me when we spoke, being able to put words on her experience was hugely significant in her recovery.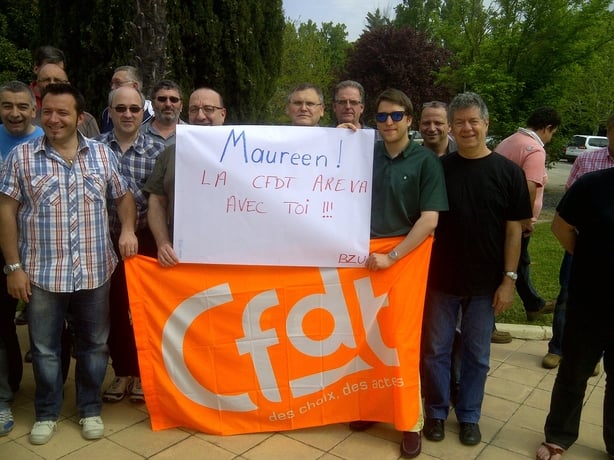 She appealed her conviction for false denunciation and backed by her union the CFDT, she hired one of France's top lawyers, Hervé Temime. Hervé and his team set about examining the police investigation and were shocked by what they found. One piece of evidence had not been deemed important by police - an attack on the wife of another whistleblower in 2006 with chilling similarities to the attack on Maureen.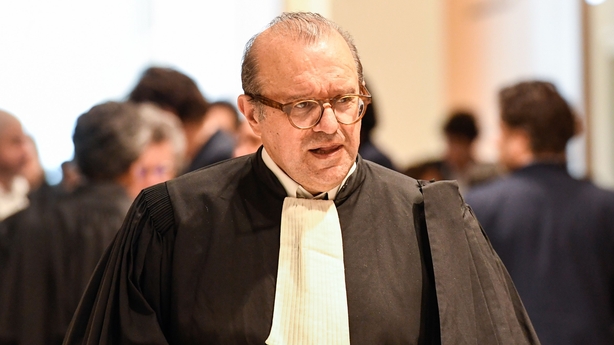 In 2018, Maureen won her appeal and walked out of court an innocent woman in the eyes of the law. And of course, she had always been innocent in the eyes of her supporters. To tell this story, we also interviewed them - Maureen's daughter Fiona and spoke with her family, friends and colleagues.
But this radio documentary, L'Agression, is Maureen's story, a story of secrets and lies, of violence, of courage in the face of enormous adversity, and most of all, it is a story of one woman's resilience.
Listen to more from Documentary On One here.