The new documentary Camera Tripod Bicycle celebrates the work of Dubliner and fireman Leslie Crowe, who spent 25 years filming his city and family on his 8mm Brownie home movie camera.
Below, director Nuala O'Connor introduces the film - watch Camera Tripod Bicycle here, via RTÉ Player.
Leslie Crowe joined Dublin Fire Brigade in the 30's, married in the early fifties, and moved out to the new suburb of Santry to 60 Lorcan Drive with with his growing family. In the 30's as a very young fireman, he was involved in a devastating fire which traumatised him and in which he was badly injured. This only came to light in recent years and perhaps explains the obsessive interest that he developed in filmmaking.
In 1956, Leslie bought a camera and taught himself how to use it and how to edit film. He already knew how to tell a good story. When he died in 1981, his films were packed into biscuit tins and stored in an attic where they remained for decades.
Now, in Camera Tripod Bicycle Leslie's beautifully composed and restored footage can be seen in all its glory . It documents the everyday life of a city undergoing radical change, the demolition of the old city and the development of semi rural villages into the suburbs of Coolock, Raheny (where his grandfather had been a blacksmith) and Santry in the 60's.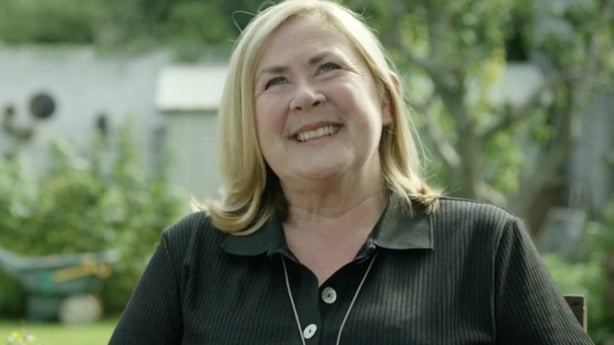 A rich social and cultural history unfolds visually as the extent of Leslie Crowe's documentation of the city is revealed. The city as it was then, its workmen going about their business, children playing, busy housewives, its buildings, buses, drays and horse drawn carts, its teeming life all are brought into view. The stagnation that characterised Ireland in the 50's is visibly but very slowly receding into the past. The pace of modernisation that would change city and country forever is picking up speed in the 60's and 70's. This wider context to Leslie Crowe's work is put into context by historian and broadcaster Diarmaid Ferriter, and the priceless unique legacy of Leslie Crowe is described by archivist Kasandra O'Connell director of the Film Archive of the IFI .
Leslie Crowe's surviving daughters Anne and Eileen remember their father, his meticulous approach to shooting and editing, his ingenious lighting devices and props, his interest in getting the city and its history down on film. His filmmaking was a major part of their childhood and adolescence, amusingly borne out in their accounts of life with their father. He always involved them in his projects, and early on the children were directed by their father in little films like Farewell to the Howth Tram and the hilarious Santry Zoo .They also learned how to operate the camera.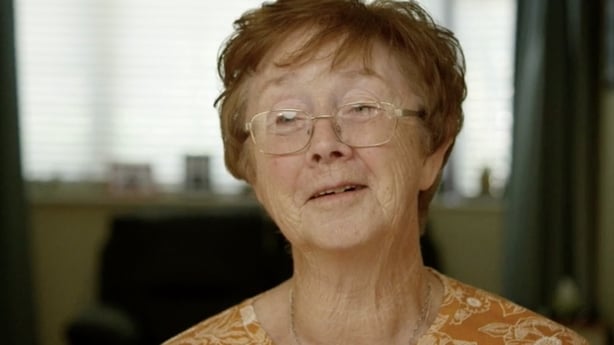 A very unusual feature of Leslie's films is the degree to which he filmed himself. He appears often in an array of costumes and disguises sometimes playing himself or sometimes in character. According to his son in law Liam, the Crowes "were such a happy bunch… I loved coming to Lorcan Drive."
So throughout the film there is a very strong sense of the man himself, a loving father, an actor and a joker, always with his large close knit family around him .
As his granddaughter Eithne says, "Grandad was born with the creative side of his brain working... he was an artist."
Watch Camera Tripod Bicycle now via RTÉ Player.