UPDATED, WITH NEW START TIMES: Music Network, the Irish Traditional Music Archive and RTÉ Culture invite you to experience the world premiere performance of Oblivion / Seachmalltacht / ᖃᐅᔨᒪᔭᐅᔪᓐᓃᖅᑐᑦ, a live manifestation of Aideen Barry's new collaborative artwork inspired by the Bunting Harp Collection. Listen to Culture File on Oblivion above...
An aurora borealis of music and art on our winter solstice, this once-in-a-lifetime event was created by Barry and will be livestreamed from The Complex, Dublin on Tuesday 21 December at 6.15pm - viewers can watch live here on RTÉ Culture.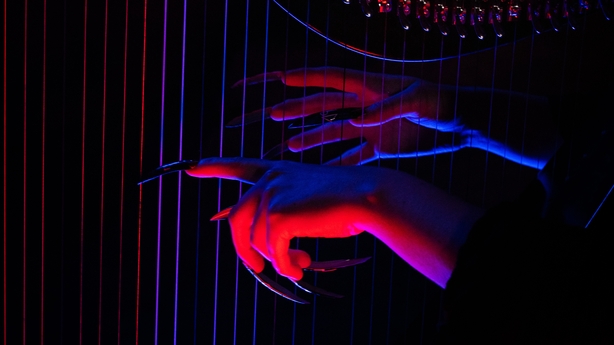 Featuring individual performances by Inuit Canadian electronica artist RIIT ᕇᑦ and harpist Aisling Lyons, as well as the live performance of Oblivion / Seachmalltacht / ᖃᐅᔨᒪᔭᐅᔪᓐᓃᖅᑐᑦ by RIIT ᕇᑦ, Aisling Lyons and a live band, the performance will feature an incredible mix of Inuit Throat Singing, Irish Harp, cutting edge visuals and experimental music.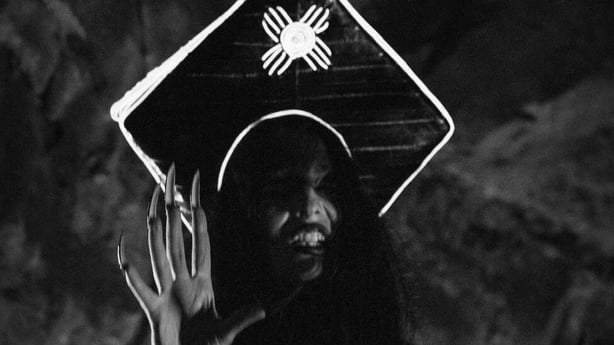 The event will also feature a panel discussion with Aideen Barry and her team of collaborators, including contemporary designer Margaret O'Connor, RIIT ᕇᑦ, Aisling Lyons, Stephen Shannon, Cathal Murphy and organisations involved in the making of this collaborative artwork of music and visual art.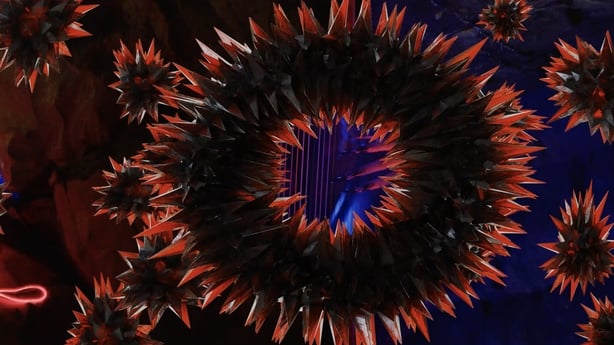 Inspired by the 18th century Bunting Harp Collection, Oblivion / Seachmalltacht / ᖃᐅᔨᒪᔭᐅᔪᓐᓃᖅᑐᑦ was commissioned by Music Network and the Irish Traditional Music Archive under the Bunting Commission award. This multimedia work merges two unique indigenous musics which have faced oblivion and asks artistic questions of what is the role of art and artists when faced with seismic threats to our culture and way of life.
Oblivion / Seachmalltacht / ᖃᐅᔨᒪᔭᐅᔪᓐᓃᖅᑐᑦ will be presented as the centrepiece of Aideen Barry's By Slight Ligaments exhibition at the Limerick City Gallery of Art from 16 December 2021 – 13 February 2022, and at The Source Arts Centre, Thurles from 18 March – 29 April 2022.