The Map is a monumental new textile by artists Alice Maher and Rachel Fallon, currently on view at Rua Red Gallery, Tallaght, in Dublin. Maher and Fallon talk to RTÉ Arena above...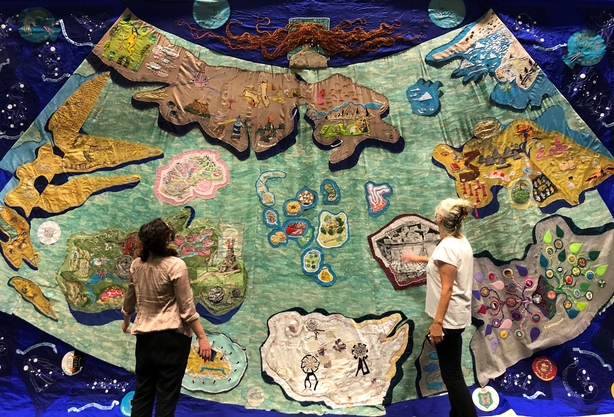 Both a re-imagining of the life and legacy of Mary Magdalene and a tribute to the invisible labour of women everywhere, the duo has created a world that is sewn, painted, and crocheted, that is playful and deadly serious.
Presented as part of The Magdalene Series at Rua Red, the artwork is accompanied by We Are The Map, a text and sound installation by Sinéad Gleeson and Stephen Shannon - find out more about The Map and We Are The Map here.
Tune into to RTÉ Arena live nightly from Mon-Fri on RTÉ Radio 1 from 7pm - or listen back here.