'Christmas is a time of joy, trepidation, family strains and stranger kindnesses...' Actor Will O'Connell welcomes us to The Long Christmas Dinner, this year's Christmas presentation on the Peacock stage at the Abbey Theatre.
---
I play music professionally, when not acting so Christmas can be a time I dread - boorish Christmas parties spilling drinks over me and my piano. Office lunches that haven't left the restaurant or hotel by 11pm.
Favourite Christmas music? Tom Waits' Christmas Card From A Hooker in Minneapolis, thanks for asking. Ask me what my least favourite Christmas tune is…? Well, Mariah has some shockers, doesn't she? Slade's I Wish It Could Be Christmas Every Day? Em, no thanks, I sure don't!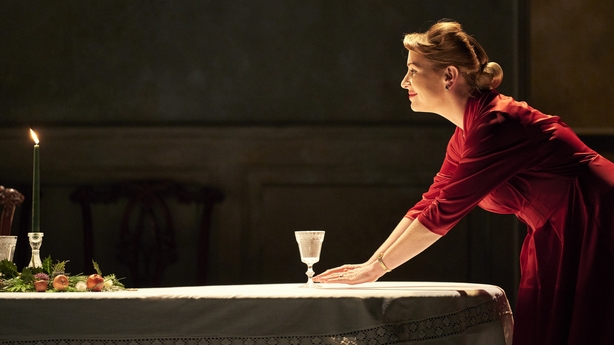 I also sing in choirs and I love some traditional carols and classical pieces; songs of joy hope, kindness and goodwill. Good King Wenceslas, The Angel Gabriel, Good Christian Men Rejoice! Even solemn ones, In The Bleak Midwinter, Oh Come Emmanuel...
Last year, pre-Christmas week, I was part of the Abbey Calling project, and that was a very special time to connect with people in their homes over music and poetry on telephone or conference call.
My family might be a typical family or an atypical family, I don't know; parents separated (thankfully still alive), relatives with dementia (for whom Christmas could be Easter or July), siblings squabbling and new family members arrived and arriving - but sometimes what seems most important might be trying not to put on a stone in weight.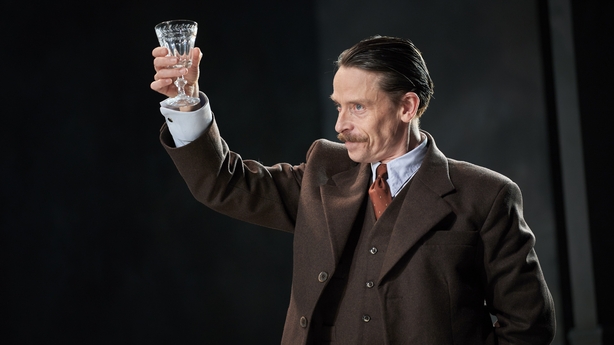 Christmas is a time of joy, trepidation, family strains and stranger kindnesses. I love it and loathe it to varying degrees, but I try and use it as a time of goodwill to find my best self.
This year I'm more excited about Christmas due to Thornton Wilder's play The Long Christmas Dinner, it's a VERY special theatre event and thanks for giving me the work, Abbey Theatre! Nothing beats being busy and I am so excited about traveling into the city past the Winter Solstice as Dublin City slows, snow falls, the world turns on its axis and we begin again. Christmas blessings to all!
The Long Christmas Dinner runs at the Abbey Theatre from 30 Nov – 31 Dec on the Peacock stage - find out more here.