Bassist John Molloy introduces Irish National Opera's new production of The Lighthouse, the film of which plays at cinemas across Ireland for one night only on November 16th before the live production takes to the road for a national tour through November and December.
The Lighthouse by the late British composer Peter Maxwell Davies is an eery and enthralling chamber opera and – personally – one of my favourite contemporary operatic pieces.
Based on an actual event in December 1900, the opera takes the audience on a journey to the Fladda Isles of Scotland, where a lighthouse mysteriously goes dark. When a visiting supply ship visits the island, the crew finds the building in order, but the three keepers vanished.
Together with my fellow cast members, tenor Gavan Ring and baritone Ben McAteer, we slip into different roles as the plot unfolds: exploring the psychological state of the fractious lighthouse keepers Sandy, Blazes and Arthur, reliving an official investigation and projecting a supernatural explanation.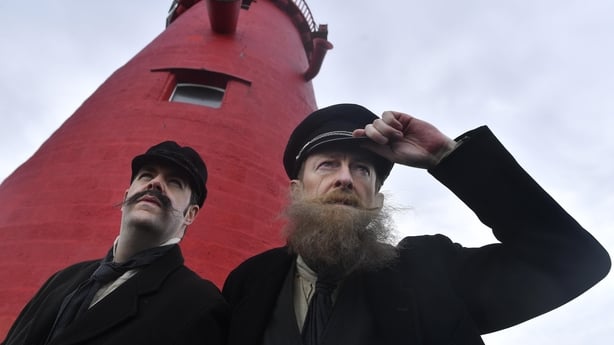 The 12-piece orchestra, conducted by Elaine Kelly, conjures up soundscapes of the storm-lashed sea and madness-fuelled confrontations very vividly. The music also gives a dramatic and nuanced insight into who the characters are and shows us the inner demons each of them is grappling with.
It's an incredible piece of musical theatre, and very well constructed. Despite the dark and often intense subject matter, it is clear that Maxwell Davies was having a lot of fun with the characters when he created the opera. There are real moments of light, and the director of this new production of The Lighthouse, Edwina Casey, is capitalising on those moments brilliantly.
We are now rehearsing for a nationwide tour of live performances, but when theatres and venues around the country were closed earlier this year, Irish National Opera initiated the production of a film of The Lighthouse, which was screened in a series of dramatic outdoor locations during the summer, and which will screen again – for one night only – in cinemas across Ireland tomorrow, 16th November.
Being part of a film production of an opera was a great experience for me, and – as it was a first – also a bit of a baptism of fire. In contrast to filmed versions of live operas, where cameras are usually some distance from the stage, the fact that the production was conceived specifically for film meant that filming took place up close and on stage. With close-up shots, movement and gestures had to become smaller and more cinematic.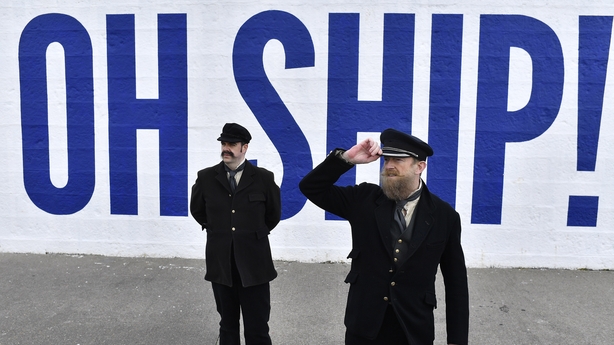 It was an incredibly interesting process and Edwina Casey, who directed the film as well as the live performances, did an amazing job. For me, working on the film opened new perspectives on the opera, which are proving useful for the rehearsals for our upcoming nationwide tour.
The tour will start in Dundalk's An Táin Arts Centre on 20th November and then travel to seven other locations across Ireland – from Tralee to Letterkenny. We are all looking forward to performing The Lighthouse in front of live audiences, and hope people will enjoy this new production of an operatic masterpiece.
Irish National Opera's tour of The Lighthouse will commence on 20th November and run until 11th December 2021, with performances in Dundalk, Cork, Tralee, Ennis, Navan, Dublin, Bray and Letterkenny - go here for more information.