When he was Taoiseach, Charlie Haughey complained that every single political correspondent in the country – with the exception of Liam O'Neill of the Cork Examiner – was hostile to him. While most politicians believe the media are out to get them, in this case, Haughey may have had a point.
It's fair to say that Charles J. Haughey did not get a good press, certainly since the Arms Trial. The negativity of the coverage intensified after his departure from political life, when tribunal revelations about his personal finances effectively destroyed his reputation.
In the eyes of many, Haughey is irredeemable; none of his motives were good, no enormity was beyond him, nothing he did was worthwhile. As Gary Murphy notes in his new biography, "Such is his reputation that he can be accused of almost any misdeed, from subverting the state from within to behaving like some sort of South American dictator while Taoiseach."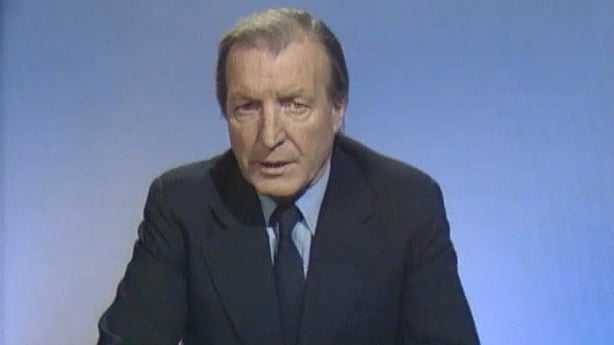 The reality, Muphy argues, "is far more complex and nuanced", and he offers a reassessment of Haughey, based largely on research in the former Taoiseach's private papers, as well as on interviews with many of those who knew him best and worked closely with him.
The Haughey who emerges in this biography is certainly nuanced, and always complex. While not the ogre portrayed by his detractors, he had more than his share of flaws, and made plenty of mistakes, which are fully and fairly assessed, in this account of "a life unparalleled in modern Irish history".
Haughey's rise is covered well, with telling detail from his private papers: the economic hardship of his youth, due in large part to his father's multiple sclerosis; the scholarship that got him to UCD; the ambition that drove his careers in business and politics; the – sometimes grating - self-belief (in 1954, not yet elected to the Dáil, he told Fianna Fáil's general secretary, Tommy Mullins: "I can speak with authority and accuracy on any conceivable subject. I am particularly expert on subjects appertaining to economics, finance, currency."); the energy of his early ministerial career; and how his seemingly inevitable upward trajectory came to a shuddering halt with the Arms Crisis.
We need your consent to load this rte-player contentWe use rte-player to manage extra content that can set cookies on your device and collect data about your activity. Please review their details and accept them to load the content.Manage Preferences
Listen: Sunday with Miriam - Gary Murphy on his Charlie Haughey biography
Haughey never discussed the Arms Crisis: not with his family, and certainly not with journalists. But his own notes of the situation, published here for the first time, reveal the bitterness he felt: "Had to endure a great deal. Arrested. Sacked by Telephone. Savaged in the Dáil. Subject to every spiteful rumour."
He also denied that he was against Fianna Fáil policy on the north. In notes for a speech which was not delivered, he wrote: "Taoiseach at airport said no compromising on fundamental policy. But who has? I have always subscribed to it. A vicious, prejudiced attempt to distort. Either for Lynch or you favour force. Just not true."
But his denial of knowledge of the attempted importation of arms stretches credulity – the only way Haughey, a famously hands-on Minister, could have been unaware was by deliberately averting his gaze (the same might be said of Lynch, of course).
But despite it all, Haughey gritted his teeth and stayed in Fianna Fáil, realising it was the only way to achieve his ambition of becoming Taoiseach.
As he ate humble pie and rehabilitated himself politically, he was also enjoying a ludicrously ostentatious lifestyle: a Gandon-designed mansion, a stud farm, a yacht, his own private island – none of which he could afford. Murphy tells us that Haughey viewed the installation of a swimming pool at his home "as the best money he ever spent". But it wasn't his money to spend – by the time he because Taoiseach in 1979, he owed AIB £1.1 million.
In the absence of an autobiography, Gary Murphy's fine book is probably the closest we'll ever get to what Charles Haughey actually thought about the various controversies in which he was embroiled.
He was only able to afford all of this thanks to generous "contributions" from wealthy businessmen. To Haughey, the money came without strings – there were no conditions laid down, no favours given. He had, Murphy writes, "an uncanny ability to compartmentalise the various facets of his public and private lives... he had an unparalleled ability to divorce his private life from his political decisions... The great advantage the public Haughey held was that he was able to keep the private Haughey out of his decision making on public policy."
This seems, to me at least, to be excessively generous. While Haughey may not have directly done political favours for his benefactors, they did get something extremely valuable for their money: access. While many of them would doubtless have had the ear of government anyway, the fact that they were keeping the Taoiseach in Charvet shirts and Chateau Petrus certainly made their arguments more persuasive.
Back in Cabinet after 1977, Haughey cultivated Fianna Fáil backbenchers to prepare for the next leadership contest. However, while his papers reveal that he was well aware of backbench discontent, he didn't precipitate the moves which caused Lynch to stand down. According to Murphy, he believed the Taoiseach would resign some time in 1980; he certainly wasn't expecting a contest in December 1979 – indeed, Lynch's unexpectedly early departure was largely designed to catch Haughey on the hop, so that the Taoiseach's favoured candidate, George Colley, could secure the succession.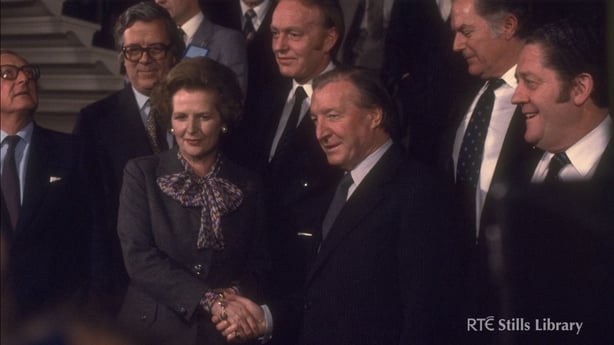 The subsequent leadership campaign led to allegations of intimidation by Haughey's supporters, though Murphy points out that the Colley camp were not beyond using pressure, telling Ministers in particular to back Colley or face the sack when he won.
But Haughey triumphed – although there is a clear sense that once he finally reached the Taoiseach's office he didn't know what to do with it. While correctly identifying the economic problems facing the country, he failed to tackle them – and Murphy cites private research for Fianna Fáil which showed that disappointment at that failure cost Haughey votes.
His second government, which lasted from February to December 1982, was tainted by scandal, much of it generated by Justice Minister Sean Doherty. Haughey was not directly responsible for a lot of it, but he was, of course, responsible for making such an unsuitable appointment to a sensitive portfolio.
Murphy is duly critical of some of Haughey's worst errors – the overselling of the agreement reached with Margaret Thatcher at the Dublin Castle summit in 1980; the reversal of position on sanctions against Argentina during the Falklands War which destroyed his relationship with Thatcher; and the opposition to the Anglo-Irish Agreement ("one of the most serious mistakes of his career"). Unlike many other accounts, however, Murphy goes to lengths to explain Haughey's actions, and the thinking behind them.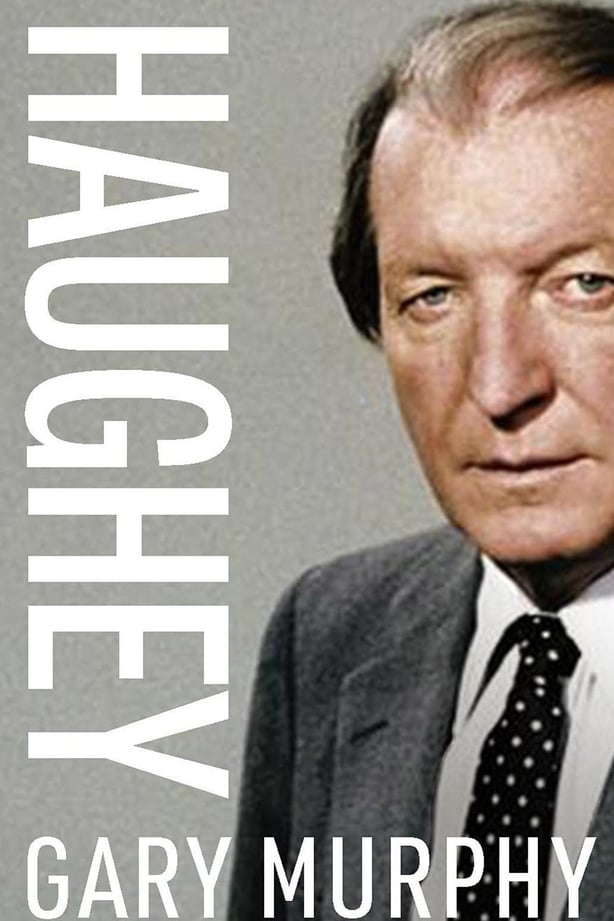 Back in government in 1987, Haughey vigorously pursued social partnership, and gave crucial backing to Finance Minister Ray MacSharry in his insistence on cutting public spending. When Padraig Flynn objected that the people simply would not wear the strategy, Haughey told him the decision had been made, and if he didn't like it, he could leave Cabinet. He didn't.
In contrast to his previous terms as Taoiseach, he was now prepared to delegate and let his ministers get on with their jobs, and rather than giving in to any interest group that came calling, he was determined to hold firm and keep spending under control – an insistence which led him to call the 1989 general election, after losing a Dáil vote on compensation for haemophiliacs infected with contaminated blood products.
Once again, Haughey's own actions paved the way to disaster. The health cuts on which he had insisted proved politically toxic and Fianna Fáil lost seats. His attempt to improve his political position had backfired, and he was forced into a coalition with the Progressive Democrats. This in turn undermined his position within Fianna Fáil and made his leadership untenable in the long run.
We need your consent to load this rte-player contentWe use rte-player to manage extra content that can set cookies on your device and collect data about your activity. Please review their details and accept them to load the content.Manage Preferences
Via RTÉ Archives - RTÉ News : Support for Fianna Fáil falls (1991)
In his final term as Taoisach, Haughey tentatively opened an indirect dialogue with Sinn Féin that would pay dividends under his successor. While he deserves credit for taking some risks for peace, Haughey was unable, because of his Arms Trial baggage, to go as far as Reynolds would. For the peace process, at least, his departure from office came at the right time.
He was not to have a quiet retirement, thanks to revelations about his finances. His dishonesty was exposed by accident, and he felt he was treated unfairly by the Moriarty Tribunal in particular. His fall from grace was severe, and overshadowed his final years. But it was all his own fault. Even by his own account – that he handed management of his financial affairs to accountant Des Traynor, and never enquired what he was doing – he was extraordinarily reckless. But most people find that explanation unconvincing. It is far more believable that he knew exactly what was going on – that he was relying on hand-outs from the wealthy and using bogus off-shore facilities while he was a leading politician.
In the absence of an autobiography, Gary Murphy's fine book is probably the closest we'll ever get to what Charles Haughey actually thought about the various controversies in which he was embroiled. It is an indispensable read for anyone with an interest in modern Irish history.