In this story, the winner of this year's RTÉ Short Story Competition, a young GAA player whose team have just won the senior final seeks to prolong the celebrations, long after his teammates have called it a day... Listen to The Third Day above, and read it below.
Author Kevin Donnellan says: "I wanted to write something about loneliness and anxiety, and how participation in sport can help to ease it and, sometimes, serve merely to mask it."
---
The Third Day by Kevin Donnellan
"Five more lads, five more, you have this. Down in the mud. In. The. Mud. This is where you earn it. Five more lads. Dig in. Dig. In."
It wasn't just me dreaming up the Tuesday session. It had been spoken about. And not just by the usual suspects, Deccy said it himself when he had us signing the contract.
"Six weeks, just six weeks and ye can drink Sunday, Monday, Tuesday, the whole feckin' week if ye want."
So it wasn't just me, Deccy said it.
But there was no one in Dwyers. I threw up a photo of my pint in the group chat - not the group chat with management, mind - and Ian was straight back with "you're some man" and the laughing emojis were flying, but none of them said they were on their way down. Not one. So I read the paper and I enjoyed that pint and felt good knowing my morning worries were now Wednesday morning's worries.
Alice was behind the bar and she didn't mention the win or the night before or the night before that. She just threw down my pint, so that got me worried about what I'd been at, and I took a few gulps to knock that on its head. And it worked, because soon I was thinking about how Alice is always like that and sure who's happy about working on a Tuesday morning? All the gloom of a Monday without the hope that things will be different. The February of days. Not working on a Tuesday was the smart way around this, no doubt.
Sean Lally was the only other customer, of course. He'd been in the same seat on Sunday and Monday when we were swinging from the rafters. I'd planted a kiss on him the night before and he'd laughed, but I knew he wanted the place to be empty again. He didn't put any chat on me, just studied the horses. I left him to it.
"Is that what we're training for lads? Was that it? Losing to that group of feckin' clowns? Where was the fight? Ye may think long and hard over the next few days why you're coming down here three nights a week. Because if it's to play like that ye may forget it, feck off down to Dwyers."
We need your consent to load this YouTube contentWe use YouTube to manage extra content that can set cookies on your device and collect data about your activity. Please review their details and accept them to load the content.Manage Preferences
The group chat was going back over about the night before and the night before that. Comparing sore heads. No one talking about the cure though. I said I'd rouse them with another photo of a pint, with Scampi Fries open beside them. But no one took the bait and I said feck them anyway, I'm not begging. I ordered a third pint. Put a picture of that up on Instagram. Same response there, "you're some man". But no one talking about coming down.
I wouldn't mind, but it was all they were saying in the weeks leading up to the final. Ian and Martin took the week off work, or said they did anyway. And now I was sitting on my own - except for Sean Lally who didn't want me in there anyway. Ian was the worst of the lot. Full of talk he was. But even after the big nights he'd tell you exactly what you had been doing at two in the morning and I'd stand there thinking "how do you remember that?" Only sipping, nursing his drink, that's how. Not to be trusted. That's what I thought. I wouldn't say it in the team though, he's well liked.
The three pints got me hungry. Dwyers just did crisps and I didn't have the stomach for Guinness. I said I'd be sensible, so I walked across to Morans and ordered another pint and chicken goujons and chips. And I said to Pat behind the bar that we were getting fierce notions with 'goujons', not nuggets, and he said "ha ha" but he didn't laugh. And then I thought it's probably been 20 years since goujons came to Ireland and that Pat gave me the response that comment deserved and that knocked my confidence a bit, so I sat in the snug.
"This is it lads. All the other matches, league, challenges, shields. They meant nothing. This is what you're here for. This is how you'll be remembered. Do we want it? Do we want this to be our last match of the year? Well? Do ye?"
Morans is a strange spot anyway. It's not like Dwyers, and you'd get people in there just eating, not drinking. You wouldn't go wild in Morans, too bright. So I kept the head down and read another paper, but not the news because I didn't want worries, just the sport again.
I had drank the fourth pint a bit slowly because of the food and I was starting to feel like maybe my worries were coming back, so I headed back towards Dwyers. I didn't like being back outside because it was kind of dark, even though it was lunchtime. And I thought "feck ye Deccy" because he had gone on about winning and summer hurling and he was full of shite because he knew full well we never finished senior championship before October. And the dark made me think of dusk and how I didn't like dusk because it was ominous and I thought about how ominous the dusk would seem the next day after three days on the drink.
"A senior final lads. There's men in this club who have never even played in one. You're sixty odd minutes away from your name in the record books. We were here. We had a chance and we took it. This is it. These are the times that matter."
I almost went to head home, I really did. Even stopped outside Dwyers to give it proper thought. I could stay in my room and watch something and get a Thai. But there would be dusk today too, and that wouldn't be easy either, so I said I'd have one more in Dwyers and see how I felt.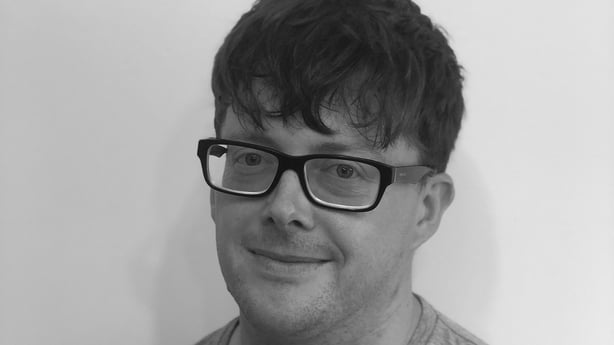 But once I had another pint in front of me I felt better. And some of the other regulars were in there now and we talked about the match and about the racing today and I felt OK with putting some music on the jukebox because it wasn't just me and Sean Lally. I kept to tame choices though, no dance. It was still just the Tuesday regulars and I didn't want them thinking I was an amateur. I stuck on some Phil Collins too and Dublin Gerry gave me a raised pint salute when he heard that. Auld lads like when younger lads appreciate Phil Collins, that's something worth knowing.
There was racing in Wetherby and Taunton and Clonmel and I only usually bet on Cheltenham and the Grand National or if there's a tip, but the men were talking about someone's nephew racing in Tipp so I went next door and put on a tenner. It came in fifth and tiring, but there was almost as much craic slagging off the tip as if it had won. I was six pints in now and I was feeling fuzzy.
"Thirty more minutes. That's all I'm asking from ye. We're so close we can taste it lads. Ye need to summon whatever reserves, whatever extra strength you have and put it in for thirty more minutes. Thirty minutes from immortality lads."
There was some talk in the group chat about heading into Dublin and staying in with one of the college boys. I just gave the thumbs up to that because I didn't want slagging about being drunk - I wasn't drunk yet, I just didn't want the slagging.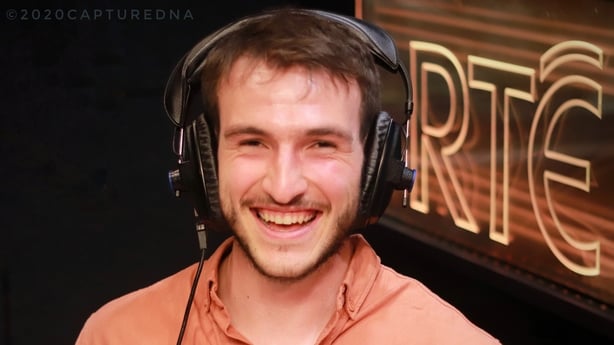 Ian and Martin and a few of the younger lads started dribbling in around five. Jesus, you'd think they'd never seen someone drink before, the craic they were having about me being in there since the morning. And they were all showered and smelling well and looking at their phones and sipping from their bottles, not the big pint bottles, mind, and that annoyed me. It did. So I started slagging Ian. But the boys didn't join in and Ian doesn't take a slag well, so I just looked like I was being aggressive.
And I thought feck them and I went out for a walk and grabbed a smoke from one of the auld boys even though I don't really smoke. And who do I see? Just as I have the smoke halfway to my lips? Deccy. On his way out of SuperValu with the bag for life and the Indo under his arm.
"Well," he says.
"Well," I said.
"Day three?"
"Yeah, day three Deccy."
He did that thing he does, didn't say anything; just sized me up. He sat on the wall beside Dwyers, where they have the Tidy Towns flower boxes in the summer and the flower box ashtrays in the winter and he folded his arms.
"So was it worth it?"
"The drinking?"
"No, the training. The pledge. The three nights a week"
I shrugged. He'd sobered me up anyway. You wouldn't be drunk for long around Deccy.
"You've a senior medal in your back pocket now. Not many lads in this town have one of those."
I just looked at my feet. I hadn't put on fresh socks that morning, think I'd slept in the same pair. I wasn't going to say anything. But then the pints were still bubbling away, so I said feck it.
"It's still Tuesday though."
"What?"
"I said, it's still Tuesday."
Deccy wasn't following me. I was having to concentrate on my words.
"I mean, nothing's changed. We won. Sunday was good craic, Monday was decent. Today could be all right. I'll still be hungover tomorrow. Nothing's changed."
"I don't think hurling is to blame for that, Shane."
"I'm not blaming hurling."
I'm blaming you, I thought. You're the lad promising it'll all be OK if we win. But I didn't say that. Deccy's not going anywhere now we've won, and I probably still wanted to play.
Deccy stood up. He looked uncomfortable. He likes to stick to a script, Deccy does.
"It's the journey, not the destination Shane. You know that, right?"
"Right, yeah."
I sounded a bit sulky, so I put on a smile.
"Ah no, I know that Deccy. I do."
"Look after yourself Shane. And if you want to do any extra sessions over Christmas you have my number."
I laughed, even though he might not have been joking. He headed off to his car and I finished my smoke and went back inside. The boys said there was a minibus on the way and there was a good spot doing three euro pints. I said grand, I'm in, but ye are all doing a shot with me now, it's a celebration. And they did, in fairness.
"Enjoy it lads. Savour it. You could be waiting your whole life for a moment like this and it'll be over before you know it."
About the author: Kevin is an Irish writer and journalist based in England. He was recently shortlisted for the Bristol Short Story Prize and his byline has appeared in Reuters, VICE and The Times. He has two young children and enjoy running around the Hampshire countryside.
The Third Day was read on air by Éanna Hardwicke on Monday 28 September as part of the RTÉ Short Story Competition series 2021 in honour of Francis MacManus which runs weeknights on Late Date from Monday 27 September to Friday 8 October at 11.20pm on RTÉ Radio 1.
Listen back to Arena with Seán Rocks from Monday 27 September to hear the judges, Lucy Caldwell, Declan Hughes and Lisa McInerney discuss this year's shortlist and announce their overall winners.