In this story, one of 10 shortlisted for this year's RTÉ Short Story Competition, a young woman visits her parental homeland, Iraq, and, as author Doaa Baker puts it, "experiences the tension that her privileged outsider status creates".
---
People Over There by Doaa Baker
WELLCOME TO IRAQ reads the sign in misspelled capitals. A moustached boy flips through Sura's foreign passport as she inhales air heavy with male sweat. The boy motions at the fingerprint sensor; Sura holds her thumb against the scanner. He stamps a visa page and flings back the passport.
Her aunt sobs in arrivals. "We finally meet you," Amma bastes Sura's face in kisses. Tears well up in Sura's eyes. She smiles and nods at Amo Ali, her aunt's husband, who greets her with a hand over his heart and a head bow.
They step out into the mid-August swelter of moisture and dust clouds, and Sura links arms with her aunt. Amo Ali wheels her suitcase ahead, conducting them through a disorder of parked cars. He stops at a black SUV and unlocks the boot; groceries have tumbled out of shopping bags, and a sun-fried egg blisters, its yolk bulging like a cartoon eye. Sura clambers into roomy backseats to Amo Ali's low mutter of Arabic swearwords. Amma hands her a bottle of water from the front passenger seat and fiddles with air-conditioning controls. Icy air funnels into the car, and the drop in temperature sprouts gooseflesh under Sura's abaya sleeves.
The SUV bounces along unpaved roads, past fruit and vegetable carts piled with leathery aubergines and pyramid stacks of okra. Sura ponders her profile update: Motherland? My Tribe and Roots? Or a rote Feeling Blessed with her location on display? Election posters congest public space: men in three -piece suits; turbaned clerics with bushy beards; women wearing crisp ironed hijabs, their lips painted fire engine red. Sura reads the campaign slogans, unscrambling the Arabic script, extracting their promises for reform, for unity, for an end to electricity cuts.
We need your consent to load this YouTube contentWe use YouTube to manage extra content that can set cookies on your device and collect data about your activity. Please review their details and accept them to load the content.Manage Preferences
Sura watches a cluster of men lounging under the sunscreen of a shisha café. They drag on pipes, puffing smoke from their nostrils like chalky jet trails. Their conversation is a playact of loud voices, of boisterous gesticulation and barking laughter. Sura sizes them up as husbands, imagining the animal appetites, the drudgery of feeding paunches that roll over belts. The men gaze at the SUV, their eyes following its path towards the traffic lights. When the car stops at a red light, street children flock towards it with outstretched palms.
Amma raises a high-pitched ululation, and a stampede of female relatives surges the entrance hall to the house. Shrieks of joy, kisses, and more tears, before Sura sees Mai and locks her into a hug. The women form a ring around them, clicking pictures as Sura and Mai beam at each other, like two lovers. Amma shoulders her way inside to ask Mai about the rice. "Yes, I told you I'd fold it," Mai snaps at her mother.
Sura prays in Mai's bedroom and then follows the clatter of activity into the living area. The women are hoisting a cauldron from the kitchen, landing it over an arrangement of straw placemats. The aroma of steamed basmati swoons from the pot. Glass cola bottles are assembled like sweaty bowling pins on a tin tray. Sura's eyes fasten to a gilt-framed photograph of her late grandfather that hangs high, among others, on the wall: He glowers into the middle distance. "The photographer advised him to look constipated," Mai snorts behind her. Sura bites her lower lip, forcing down a swell of laughter. When she starts arranging cutlery, Mai shoves her aside.
Sandwiched between her aunt and Mai, Sura sits under the wheezing blades of the ceiling fan, legs crossed like a Buddha on the parquet floor. She copies the women, rolling up her sleeves and loosening her headscarf.
"She doesn't eat," Amma accuses, heaping Sura's plate with every option.
"They like pizza and chips. Feed her fast food," replies a male cousin.
Sura's face flames and she crams spoonfuls into her mouth. Her aunt spades another helping of saffron-dyed rice, the yellow of daffodils, onto her plate.
Evening light sifts through the high metal-barred window as the women scrape leftovers into Tupperware, and rinse dishes in the large, soap-bubbled kitchen sink. Mai pours steaming water into the cauldron; using a spatula, she pries the dermis of crusty rice off its base. Amma mounts a tea tray and shuttles it to the men huddled around the TV set next door. Seated at the kitchen table, Sura overhears their murmurs about a car bomb in a Baghdad market. A chill runs down her spine, but the women look unflustered to her. Amma returns, shuts the kitchen door, and slides a plate of watermelon boats, like giant smiles, in front of her.
"Do the women go to pubs?"
"What are the men like over there?"
"Why do you have that monobrow? Is that the fashion?"
Sura forgets about the car bomb. Yes, the women go to pubs (not Sura, of course). She accidentally entered the student bar at university (once), and everyone had stared. She only knows Irish men from a halal distance, and she doesn't touch her eyebrows, because she's hoarding her vanities for after she secures a husband.
Sura rests under a weight of blankets on the bed. Her suitcase is splayed open on the floor as Mai inspects her garments. "I thought you'd be stylish. Isn't that what they're like over there?" Mai abandons Sura's clothes and sprawls her limbs over a floor mattress. Sura and Mai converse with the intimacy of best friends. They accelerate their relationship to the point they assume it would be at had they met before, or attempted contact beyond greeting cards stuffed inside the meaty envelopes their parents posted to each other over the years.
"You've never had any boyfriend?" Mai shakes her head. "You're twenty-three." She sits up and tugs a hard-back notebook out from under her high rise of pillows. She removes a clutch of photographs nested inside its pages, shuffles through them, and presents Sura with a picture of a man in military uniform.
"Walid."
"Handsome," Sura clucks. "How did you meet?"
"He noticed me when he collected his sister from university. He interrogated her about the tall, white girl, and then got hold of my number." Mai stares at Sura's arm with narrowed eyes, contrasting their skin colour, like two paint swatches.
"I'm whiter than you," she thrills. She kisses the picture with a fat smooching sound.
"Why do you chat in secret though?"
Irritation flits across Mai's face.
"I'll graduate next summer, and he'll approach my parents then. He's twenty-eight. A petroleum engineer in the oil fields."
"But why don't you get engaged now, so you can talk and see each other all you like?"
Mai holds a notebook page under Sura's nose.
"Smell that," she commands. Sura sniffs the strawberry scented paper.
"He wants to save money before we're engaged. I've told him you're visiting by the way. My dad's taking us to the shopping complex tomorrow. We'll see him there."
Mai claps her hands in delight; her coal -black hair scatters into silky tendrils as she flops back over the mattress.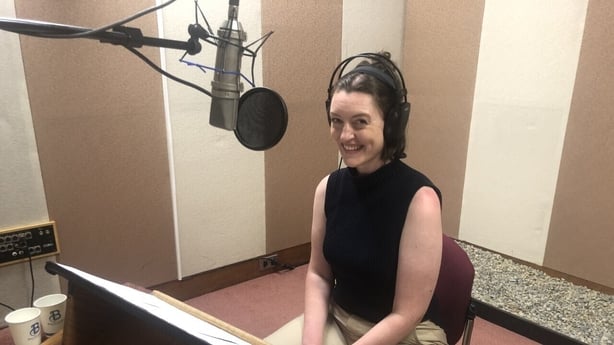 The call to afternoon prayer stirs Sura out of slumber. The bedroom smells of nail polish and talcum powder, as Mai stands in front of the full-length mirror, edging her eyes with black liner. Sura gets up; she goes to eat dinner. Mai smothers her face in foundation, daubing circles of rouge, attaching eyelashes. Sura slips on her abaya. Mai is wearing a long mermaid skirt that cleaves to her curves; the sight of her pronged-out chest, underneath a stretchy top, surprises Sura. They stand next to each other, wrapping their headscarves, one limp hanging, the other with the fullness of a bouffant. They tilt their heads, pucker their lips, and pose for a selfie.
Amo Ali stands outside the shops, as they wade through clothing rails and accessory racks. Sura and Mai bicker at the tills, forcing money onto the cashier, each protesting against letting the other pay. A flush disturbs Mai's face as she reads messages on her phone. "He's in the supermarket," she announces, straightening the front arch of her headscarf.
Mai indicates with her eyebrows as they pace the supermarket aisle. "By the tinned foods. His back is turned," she whispers. She stands shoulders erect, batting her camel-length falsies. Sura takes in Walid's hulking frame, his helmet of gel-slicked hair. He swings round to face them: his eyes land over Sura, sweeping her headscarf to shoes. His features scrunch up in distaste. He grunts, ignores Mai, and stalks off in the direction of the sliding doors. Mai's posture crumples. "He needs to be discreet. My dad is around," she shrugs.
As Amo Ali rears out of his parking spot, Walid races around in a navy hatchback; he brakes, rolls down the window, and flicks ash from the end of a lit cigarette. He vrooms away, tyres sending up a plume of sand and gravel.
Mai is stooped over Sura's eyebrows, manipulating string with her thumbs and index fingers, when Amma walks into the bedroom. "An Om Walid phoned me," she announces. Her daughter is in your class Mai. They've heard Sura's visiting us, and her son, Walid, has asked to see her."
Sura yelps as thread pinches her skin.
"They want to come tomorrow."
"No, Amma."
"No to what? It's not a proposal. What do you know about him to just say no?"
"What do he or his family know about me other than my EU passport? Tuff," Sura ejects a mock spitting sound.
Amma walks out and Mai fixes Sura with a close, measuring look. When she speaks spite steels her voice. "Do you have any idea how disrespectful it is to tuff?" Sura's heart pounds hard and fast. Mai goes on threading Sura's eyebrows, her forehead creased in concentration. She drips rose water over a cotton bud and swabs it over Sura's stinging skin. She tidies away the string and walks down to the kitchen. Sura follows her, watching from the doorframe as Mai fills a bucket under the tap and slaps water over the tiles. She crouches on hindquarters and mops with a torn vest, working her hands in brisk circular movements as she attacks the floor. She shoos Sura's offer of help without meeting her eyes. Sura goes back upstairs and lies on the bed, warm tears springing from her eyes. She is asleep before Mai comes back up.
Mai wakes up hours before Sura and beats dirt out of the Persian rugs. She sits quietly at dinner, serving Sura who eats with no appetite. Afterwards she clears away the dishes alone. She closets herself in the kitchen when relatives throng to visit, finicking with tea trays and desserts, abandoning Sura to shrill disapproval and judgment, as Amma reports to all how her foreign niece is too good for an Iraqi man. Mai passes the rest of Sura's visit plunged in housework.
She speaks to Sura on her last night.
"I'll be asleep when you leave. I'll say goodbye now."
"He's an idiot," Sura sighs.
"I don't blame him," she snipes, blood suffusing her face. "Who wouldn't want to escape life here? Even if it is with someone who looks like you."
Sura feels a sick plunge inside her stomach, alongside the urge to claw Mai's eyes out. There is a silence for several seconds, before the cousins seek refuge in civility, trading farewell kisses with gusto, pecking cheeks like a pair of hammy actors, role-playing decorum. Mai recites a prayer for Sura's safe journey home, and then flicks off the lights.
The SUV slices through unlit streets. Amma, her voice creaky in the early hour, reminds Sura to be careful, to guard her belongings; she hands Sura a lunchbox of rice stuffed grape leaf parcels. Both Amma and Amo Ali stand outside the departure gates. Sura suspects that they will wait there, only starting for home after her plane has trundled down the runway and taken flight.
About the author: Doaa is a fiction writer and blogger born to Iraqi immigrant parents. She credits her late father for an Iraqi-flavoured upbringing so convincing that Doaa and her three sisters could have sworn they'd grown up in downtown Baghdad, and not the Dublin of the late 1980s and 1990s. She is a graduate of UCD's MA in Creative Writing.
People Over There was read on air by Rachel O'Byrne on Thursday 30 September as part of the RTÉ Short Story Competition series 2021 in honour of Francis MacManus which runs weeknights on Late Date from Monday 27 September to Friday 8 October at 11.20pm on RTÉ Radio 1.
Listen back to a special Arena programme with Seán Rocks at 7pm on Monday 27 September to hear the judges, Lucy Caldwell, Declan Hughes and Lisa McInerney discuss this year's shortlist and announce their overall winners.