In this story, one of 10 shortlisted for this year's RTÉ Short Story Competition, a woman contemplates life, death, marriage and the delicious feeling of being on the brink between existence and non-existence.
Author Paul Boyle says: "A Hurt Like That was inspired by a line from Sylvia Plath's poem Poppies in July. It explores the expectation of identity in a world which routinely packages ideas of identity to us, while simultaneously challenging and invalidating them."
---
A Hurt Like That by Paul Boyle
Claire didn't know that she was unhappy. Not really. Not until they'd strapped her in and wheeled her out head first. She'd left with a provocative squeal of those little gray wheels that she'd first seen from the floor when they'd stopped a couple of inches from her nose and settled impatiently, rocking almost imperceptibly back and forth. They'd smelt incongruously of rubber and hospital and dog shit all at the same time. Was there nothing not smeared with it, dipped and rolled in the bacterial, olfactory stew of it? The scent of life itself, present at all the comings and the goings.
They'd squealed a little in the corner as they rounded the stairs. Just a little. Just because they should, like a few bawls of the siren for the Sunday shoppers. Such things should come with a significance don't you think? A certain gravitas should surely be afforded to the stretcher's dispatch, to its clinical threading of the needle of your home.
The neighbours would surely afford it that. They would stand and gawp over low walls, cross muscular forearms over sullied aprons and proclaim it a 'holy fright altogether.' Or they might have done. If it was 1986. If there were still low walls over which their concern might congeal, that hadn't been stretched into space for a box room in a vertical estate. If we hadn't all turned the house backwards to accommodate glass walls that ironically allowed you to see not a damn thing except your own watery reflection sitting alone atop the stunted trees. They might have done these things.
We need your consent to load this YouTube contentWe use YouTube to manage extra content that can set cookies on your device and collect data about your activity. Please review their details and accept them to load the content.Manage Preferences
They might have touched her hand on the way out, given it a little squeeze between the warm dry fingers of dishwater. 'Ah pet,' they might have said 'Ah pet,' wordlessly assuming all domestic obligations owing to any man, child or animal of your line. Claire liked to think that they would, had they not all strained themselves out of all recognition, contorted and stretched themselves till they divided or vanished. They'd been replaced by something else altogether. We'd become something else, she corrected her consciousness, for Claire knew by any rational count she was surely counted in their number. Something had moved from their advance. Though the journey had been made, the destination was not as advertised so to speak. And who can complain about that, having committed so much to get there? Who can account for the shortfall you cannot name, the absence that takes root in the success of abundance? Somewhere between the risible arrests for smuggling condom trains from the north, outnumbering men on university campuses and the gleeful imposition of gender quotas, something had slipped unnoticed and complete through their lines.
Having it all did that to you Claire supposed, because it means not choosing. It means accumulating opposing things, befriending enemies, moving two ways at once, always less for what you are not. That's who lived here now. Chameleons with desperate eyes and pencil skirts, frazzled racing gym bunnies clutching giant water bottles to their chests, continually on route to somewhere else, chasing perfection around the next corner. No chance they'd see her from the SUV, unless she should be wheeled out and under it as they dashed from pilates to bring Ailish to ballet with a violent mounting of the kerb.
It would be all so damned inconvenient. Totally awkward for all concerned. It was better that they wheeled her out in the uninhabited morning and they all exchanged a little flurry of emojis and gifs later. The paramedics had pulled the strap too tight across her chest, pinioned her head between two yellow clamps that sucked the loose flesh of her face into an obscene pucker. They smelt of men's armpit, of the shapeless sagging vest he wears to bed, the one he lies beside her in, the one that lives in all shared beds. Not fresh certainly, but not abhorrent. Meaty. They would undoubtedly have dealt with worse. Scooping armfuls of people up, bracing various destructions between their boards and collars and wrappings. Her, they'd put in tinfoil like a chicken, she could feel herself slow cooking beneath it.
They talked like men at work, the paramedics, all freckled white forearms and stubby fingers. One was a woman. There's always at least one now, Claire knew, unless it was where women always walked together. At least one positively discriminated against, embedded in the thing in various degrees of dislocation, standing tough in her painful boots, eating chicken fillet rolls with the best of them. She could hear her somewhere in the near distance, cooing and soothing, doing the things layed deep in the genes, stacked in the dense ream of generations. A gender traitor she could be called for caring. Claire felt the straps tighten across her chest and thighs. The click and snap of them was comforting, the certainty of them like arms that would never tire, embraces that would never let you go.
All packaged like a Sunday roasting joint like this she was suddenly something else, something definitive; she'd assumed some other value. She certainly wasn't Claire Gilroy anymore, not that they'd have liked her much. The flint in her eye at the mention of her own name, her worst self brought immediately to boil like neglected stock. Small mercies her mother used to say, as if that should be the end of the matter. Of all matters. Small mercies she'd say, while she nailed herself to yet another cross for them all to marvel at of a dead Sunday afternoon. Claire could appreciate the attention of such sacrifices now however, the surrender that came with suffering, the freedom of your victimhood.
She wasn't really anyone anymore - A job, a shout, a problem perhaps. Squeezed and pinched, at this moment she was the thrum of rolling wheels, crying softly at interjures with the weight of her, their joinings pleading with the failing new start detox lump of her. She had shrunk to a ceiling that passed above her in a scroll of photobooth white, an upside down world of blank newsprint from which all the words had fled. The stacked years, the neat bundles of decades, the tied ribbons of memories, all those polaroid testimonies of a life playing out just as it should were bleeding out, the colour of those days rubbed out with the white thumb of exposure. She was leaving them all, being wheeled away from all of those precious things. She could imagine the spillage of them where the ceiling ran out at the foot of the stairs, dripping away from the invitation of the steps, the burgundies of love bruising to purple in the summer blues of holiday snaps. She could feel the white opening of the front door ahead of her, the air that still held breezes. She had never felt so suddenly happy.
There was nothing much wrong with her you understand. She had been painting the sitting room; Gallery White, Gunboat Gray, Parisian Backdrop. She had been painting it because that's what people do. Paint rooms. That's what married people do anyway. That is the destination of happiness. That is what follows the ache and the mania, the delicious hunger of the thing, the naked afternoons of him wearing his belonging in the dip of your hip like water over a river stone. This is where such people go. You can see them everywhere; you DO see them everywhere, like buggies when motherhood comes. Round and round Woodies, B&Q, Harvey Norman, wearing their disattached smiles, arguing over colours to paint their lives the places they were heading to.
Still…
She was painting the sitting room. Doing the edges he couldn't do, daring her hand to prove her right, to spite him, to underline as if from utter lunacy the contention that 'they should get a man in.' A real man. One that wore her father's trousers and doled out all the money of the world from his tattered wallet, and watched the news of an evening, and read the paper of a Sunday. One who trimmed his grass and supped a few pints, vanished without asking and summoned her to every sink that was ever filled. That's what was needed. An old fashioned bastard like that. And that was himself's failing just now and often; that inexplicably he was not what he should not be, what she'd loathe, defy and run from. How do you get your head around that one? Who the fuck could put up with a crazy bitch like that? - She had been looking for the edges, stretching out, out - out to the very end of the thing, to the point of disaster, to the inevitable.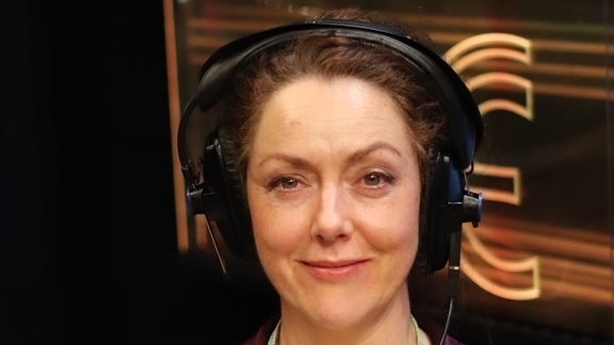 And it had duly obliged. Their solid wood American walnut flooring, that she'd fought so hard for, that she'd returned for extra samples of from different shops, just so she could lay them out together and sit and watch the light fall upon them beneath the window. Just so she could behold them and dream and long and feel herself swell and burst with the sheer love of them; her desire for these cold hard things on which her little puddle of spit had sat like oil, her rivulets of blood floating atop like so many balloons. Its beauty never in question, its hard wearing qualities now proven upon her. Funny what the brain records. The hardness at the last. She could remember it like a sound, remember it like a scent, the sudden insistence of it, its command upon all else living entails. Then nothing.
Nothing until hospital wheels running up like mice, their bouquet of excrement, the puddle of spit and blood, her fear of staining, their origami foldings of her, their mother's cooing, their engineer's instructions. The empty newsprint ceiling fleeing from her, peeling back the time remaining till she'd crash head first through the swing doors like on TV, out to the point of crisis, to the precise point of escape where all the doctors and surgeons rush round you and talk over each other and you are free of the burden of being you, a living puzzle for their excited digits to manipulate into a solution.
I could marry a hurt like that.
She had no idea why she should suddenly remember that line of all the poetry she had drilled into herself in school. It had not been a part of her strategic planning for Leaving Cert point accumulation, not from the predicted poets, the smart answers, the money quotes she'd highlighted in pink. Best she could remember, it was the type of thing one said before one put one's head in an oven, an undergraduate t-shirt worn defiantly off the shoulder by future doctors, lawyers and titans of business around the quadrangle at Trinity. She had no idea why she should remember it now or why she was so happy to be leaving.
About the author: Paul Boyle is from Dungarvan, Co. Waterford, and teaches English in CBS Kilkenny. His work has appeared in The Hennessy New Irish Writing series and in online literary publications. He is a past winner of The Sean Dunne Young Writers Award, was a selected writer at The International Literature Festival Date With an Agent Competition 2017 and 2018 and has recently completed his first novel.
A Hurt Like That was read on air by Derbhle Crotty on Monday 4 October as part of the RTÉ Short Story Competition series 2021 in honour of Francis MacManus which runs weeknights on Late Date from Monday 27 September to Friday 8 October at 11.20pm on RTÉ Radio 1.
Listen back to Arena with Seán Rocks from Monday 27 September to hear the judges, Lucy Caldwell, Declan Hughes and Lisa McInerney discuss all the stories on this year's shortlist.