Culture Night is a nationwide burst of cultural energy that celebrates the people who make up the breadth and diversity of Ireland's cultural landscape - the sixteenth edition will take place on Friday 17 September 2021.
Here are some choice selections from the hundreds of fabulous Culture Night events nationwide...
Draw Along with Laureate na nÓg, Online
(Bilingual Irish/English language event, with subtitles)
The Arts Council and Laureate na nÓg, Áine Ní Ghlinn in partnership with Children's Books Ireland present a very special online Draw Along event for Culture Night, Friday 17 September.
Reading from her story Boscadán, Áine will be joined by illustrator Tarsila Krüse who will draw along while children can listen to the story and design their own robot. The video can be used in the classroom on Culture Night and at home, and will be available for 72 hours from Friday morning 17 September until Sunday evening September 18. All you need is paper and a pen!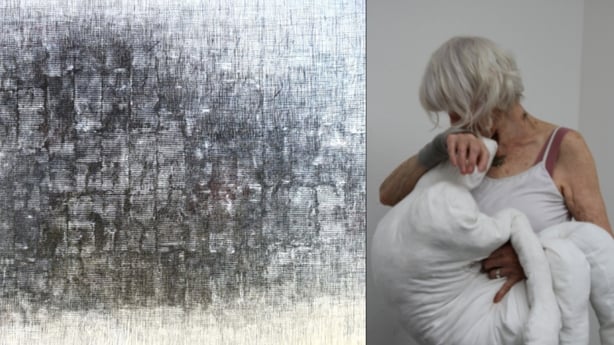 Group exhibition by Na Cailleacha, Wexford
Wexford Arts Centre presents The Age of Reason/Unreason (Part 3). Through painting, drawing, film and performance will explore the nuanced process of growing older, art collective Na Cailleacha are committed to raising awareness and promoting public discussion about these issues, in keeping with Gloria Steinem's assertion that 'Women may be the one group that grows more radical with age'.
Distant Hill, Tullamore, Offaly
Since February 2021, visual artist and activist Vukašin Nedeljković has facilitated photography workshops with a group of residents at the Marian Hostel, a Direct Provision Centre in Tullamore, County Offaly. Over this period, the participants have taken a series of images that explore ideas around identity, their current circumstances, and the potential of new horizons. An outdoor exhibition of these images will launch in Tullamore on Culture Night 2021.
We need your consent to load this YouTube contentWe use YouTube to manage extra content that can set cookies on your device and collect data about your activity. Please review their details and accept them to load the content.Manage Preferences
Ealaín na Gaeltachta, various venues nationwide
This year Ealaín na Gaeltachta are once again supporting music, dance, film and literature in a hybrid of both live and online events, supporting 30 events throughout the Gaeltacht and online this September 17th. Highlights include a TG4 programme, Oíche Chultúir sa Ghaeltacht, and a series of choice live events - find out more here.
This Culture Night, The Welcoming Project is back with a new dance film inspired by this proverb and what community means to us? Directed by Eilise Sullivan and scored by Martin Scharer, this new film captures the essence and beauty of this community in Kerry, sharing their talents and thoughts and stressing the importance of coming together to be hopeful and resilient in darker times. The Welcoming Project is about welcoming newcomers to Ireland and Kerry and has included a large cast each year, over 50% of whom are in or have been through Direct Provision, the Irish system for asylum seekers. It brings people together, physically and culturally, through music and dance and focuses on what we share together.
Patrick Kavanagh Centre Celebrates Culture Night, Monaghan
The Kavanagh Centre will host a celebration of community and the spoken word featuring contributions from contemporary poets and performers to celebrate the launch of the Poetry Jukebox installation along the Kavanagh trail in Inniskeen. This event will take place both inside and out, and is aimed at local community groups, arts and culture enthusiasts, and families.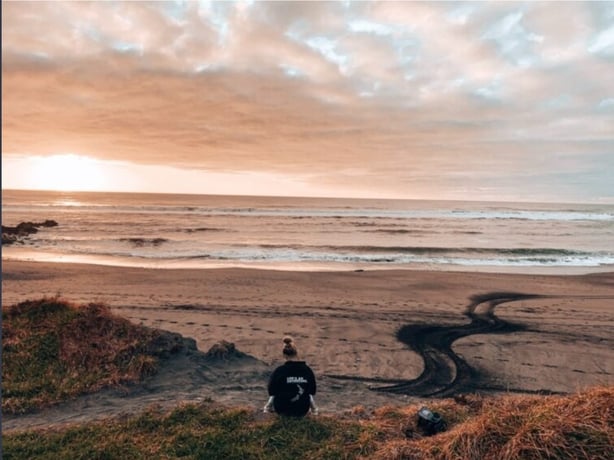 Síle na gCíoch ar an Trá, Dungloe, Co Donegal
On the 1st of August in Donegal, a group of women came together to pay tribute to the creative powers of women, creating a temporary art installation using sand, with the leading artist, Maria Coleman, making a film based on their adventures. A film screening will take place in Ionad Teampall Chróine, and/or online, via Crowdcast on the 17th of September - the artist and participants will be there to give a short talk and to answer questions.
Kyle Riley presents his engaging, entertaining, and energetic show Little Folk. Kyle will lead children on a musical adventure playing his catchy original tunes, pop songs, and traditional children's music. For your under 8's, your rock toddlers, and little boppers in between. It's good fun for the whole family. Little Folk – Jump. Shake. Sing.
World Music Evening at the Butler Gallery, Kilkenny
Kilkenny's Butler Gallery celebrates Culture Night with a collection of music and dance from around the world. Including performances from Farah Elle, Maracatu Ilha Brilhante, and the South Sudanese Song and Dance Troupe.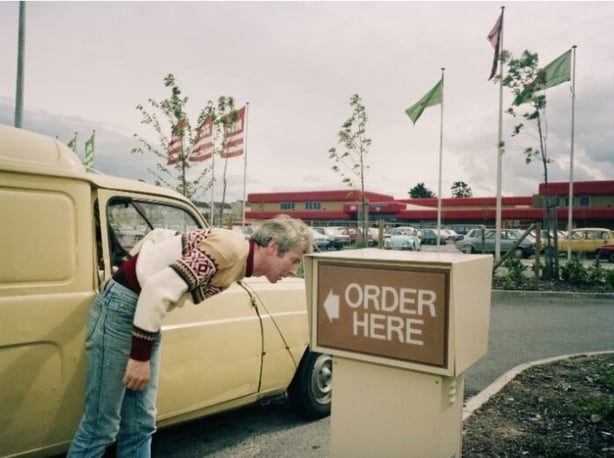 Martin Parr - 40 Years of Photography in Ireland, Roscommon
Opening on Culture Night, this photography exhibition captures a changing Ireland. Since the late 1980's the esteemed British documentary photographer Martin Parr has been taking photographs in Ireland. Between 1980-1982 he lived in the West of Ireland, where he embedded himself in the land and culture capturing the area where he was based.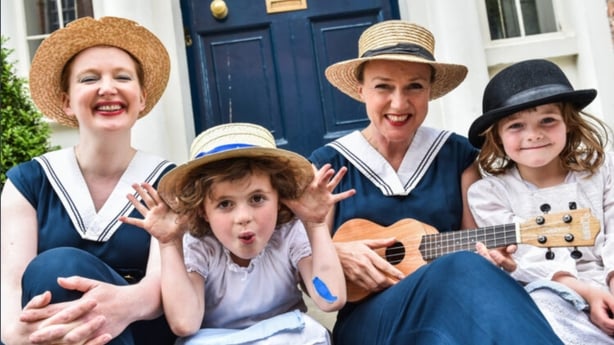 Ulysses For Kids, James Joyce Centre, Dublin
You're never too young to be introduced to one of the greatest books ever written – and that's exactly what the James Joyce Centre will do with Ulysses for Kids! Through performance, song, and storytelling, they bring the child characters in Joyce's Ulysses to life and explain the elements at the heart of the legendary book – the importance of curiosity and learning to respect others; the trickiness of family relationships and love; and why everyone needs a place.
The Narrow Gate Of Here and Now, IMMA, Dubin
IMMA invites you to join them and celebrate its 30-year birthday! The Museum currently offers an exciting range of exhibits, including the ambitious exhibition The Narrow Gate of the Here-and-Now, showcasing the IMMA Collection and the history of the Museum since 1991. Also on display will be the compelling exhibition Ghosts from the Recent Past, and the photography exhibition Northern Light drawn from the exceptional David Kronn Collection.. Additionally, IMMA Outdoors presents In Place, a performance produced by Croí Glan Integrated Dance especially for Culture Night.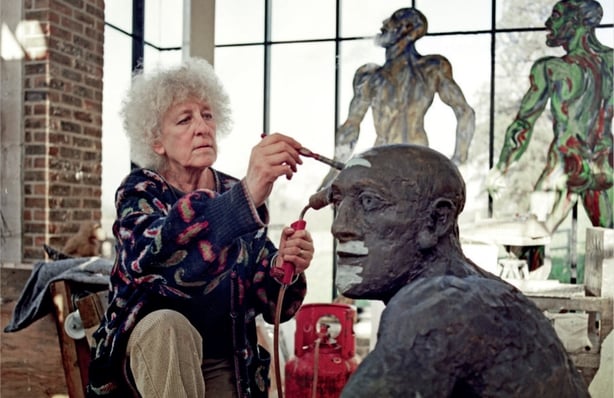 When Anne-Katrin Purkiss photographed F.E. McWilliam in London in 1989, neither could have envisaged that, more than 30 years later, the image would hang in a museum dedicated to the sculptor in his birthplace, Banbridge, County Down. In the years since that serendipitous meeting, Anne-Katrin Purkiss has photographed dozens of sculptors, often in their studios. Sculptors at Work includes a selection of 40 of these portraits. Some, like McWilliam's friend Elisabeth Frink, are engaged in the physical act of making. Others, including Irish artist Eva Rothschild, appear to wait patiently for the process to be over so that they can get back to work.
Take yourself and your children back in time to when you made your own paper crafts. From fortune tellers to paper airplanes and everything in between, come and join Rebecca Lyons online as she brings you back to your childhood by creating these nostalgic crafts. NB: Closing date for registration is 14th September.
In a contemporary duet performance which will be premiered on Culture Night, musicians Nuala Kennedy and Tara Breen are attempting to 'collaborate remotely' across time, by listening deeply to archival recordings of their female predecessors. Through creative use of digital archival recordings, Nuala and Tara will explore and reimagine the details and subtleties of the music of these influential women performers.
Audiences are invited to make their way to Ballyglunin Station, Co. Galway to enjoy vibrant young band, the Barcelo Brothers, who will transport you away with their zydeco style of music infused with R&B, reggae, soul, and fun.
Culture Night will take place on Friday 17 September 2021 - find an event near you here, and find out more about RTÉ's Culture Night celebrations here.