I'll Send You Butterflies tells the story of a woman's journey through Motor Neuron Disease and her family's determination to care for her, in spite of the challenges of her illness and the COVID 19 pandemic.
Mary-Elaine Tynan writes about the experience of making This week's Documentary On One - listen to I'll Send You Butterflies above.
When I was a teenager, like many mothers and daughters, my mother Margaret and I were very close but we also fought like cats and dogs. This was mostly because I was an obnoxious, wilful teenager but my mother was a worthy (and stronger) opponent and I always knew who was in charge. And like many teenagers, I swore that when I grew up, I would never be like my mother.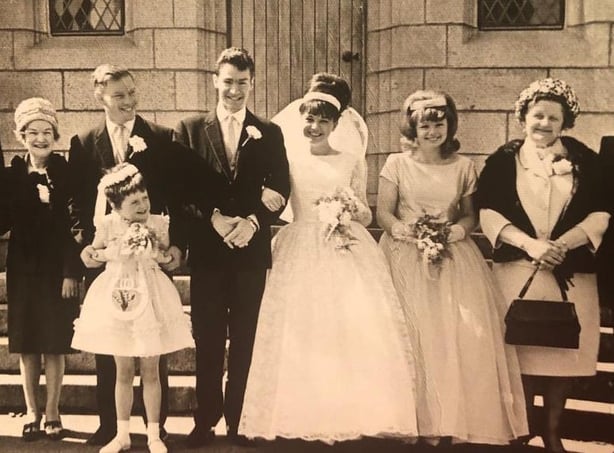 After living overseas for almost ten years I returned to Dublin in my thirties, met my husband Jason and within a few years we had two children. I started working as a teacher and did some writing and documentary making in my free time. Around the same time, the relationship between my mother and I shifted. I can't say if it was because my mother had mellowed, or because I had grown up, or perhaps it was our shared love of these two tiny babies, my children and her grandchildren, but a new and very strong closeness developed between the two of us that would last for the rest of her lifetime.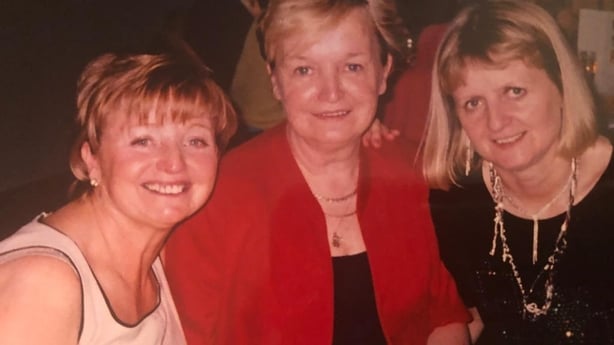 As I've grown older, my mother and I became more like best friends. We travelled extensively together. did courses in cooking, meditation and even one on happiness. We also went to the theatre, cinema and museums and anywhere that looked remotely interesting. Most of all we loved talking to each other for hours on end; we'd talk about the books we'd read, the programmes we loved, tell each other stories about anything and everything. My mother could make me laugh like nobody else with her razor-sharp wit, intelligence and very offbeat sense of humour. At some point in recent years, I finally realised how much I admire her and, actually, to be compared to her is an enormous compliment. I can only ever hope to be half the woman she was.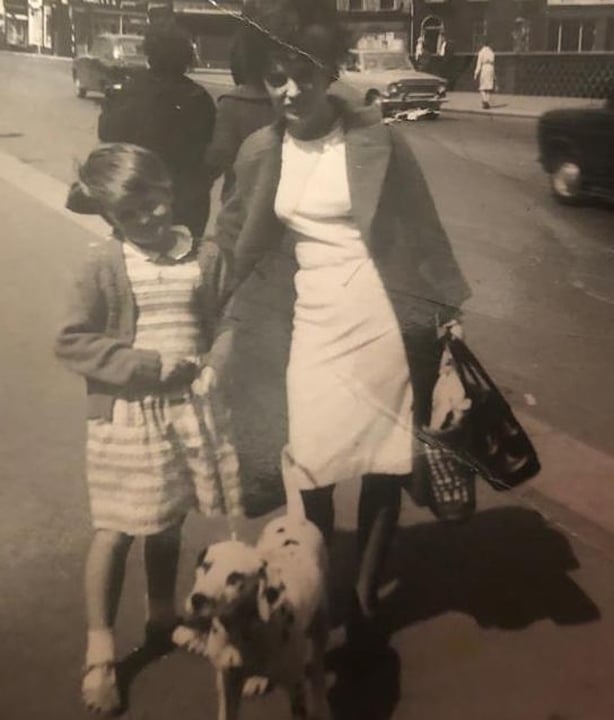 Just two years ago, at the age of seventy-six, my mother was minding my children a couple of times a week, going on regular holidays with my father, doing philosophy classes and still working. Her job as a market researcher meant talking, something she was very good at. She interviewed people the length and breadth of Dublin and often beyond. She was just so charismatic, likeable and empathetic, strangers would end up telling her their life stories. And she loved it. Then, for no apparent reason, a series of strange things happened to her. First it was her right hand – her index finger became stiff and over a couple of months the stiffness spread to the rest of her hand until she couldn't grip a pen. Next, her neck became sore for no apparent reason and then shortly afterward her diaphragm paralysed and her lung collapsed.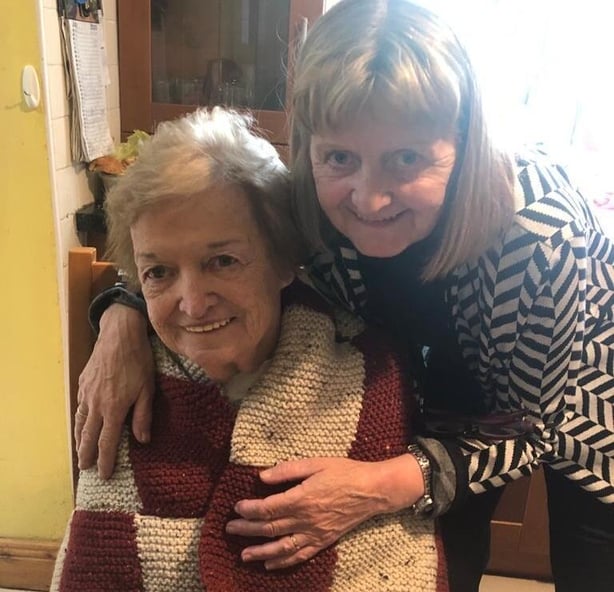 At this time my mother and I decided to record what was happening, with a vague plan that I would one day make a documentary about it all. I had already made a number of radio documentaries with the RTÉ Radio 1's Documentary on One team, including one about having my son and another about my father. And so, when my mother got ill so quickly, we decided this was something that was definitely worth documenting.
From the onset of her symptoms, it took around six months of trips to hospitals and doctors and consultants to get some clarity. Finally on Thursday 13th March 2020, at the very moment that the Taoiseach was announcing the new measures to be put in place to combat Covid 19, my mother and I were sitting in a clinic in Beaumont Hospital, receiving the news that she had Motor Neuron Disease.
After my mother passed away it took months for the fog in my head to clear enough that I could start to listen to the hundreds of hours of recordings I had made.
When she got her diagnosis, we knew very little about this rare condition even though, like many people, I had done and even donated to the Ice bucket challenge (without actually remembering later on what it was for). It didn't take our family, and my mother in particular, long to find out that Motor Neuron Disease is a rare, rapid and fatal condition which attacks the nerves that control movement so the muscles no longer work. It can affect gripping, walking, speaking, swallowing and breathing. Eventually some people with MND can't move at all, even though they understand exactly what's going on, so it's like being locked in. The most baffling part is that doctors still don't understand how or why someone gets it and there's no cure. Even worse, it's rapid – 70% of people die within three years of being diagnosed.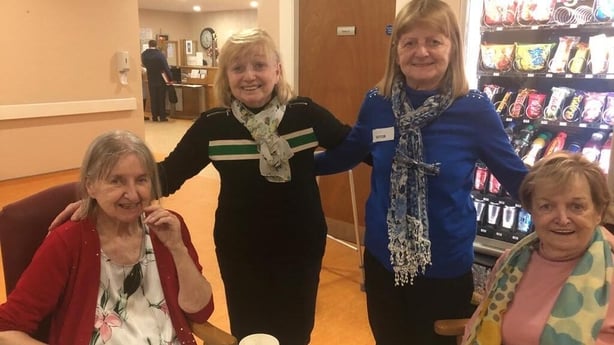 Unfortunately my mother was quite the expert on Google so she understood the reality of her probable fate from early on. This knowledge was extremely hard for her, and for our family. It was like being tied to a train-track and having to watch a slow train approaching, knowing there was nothing we could do to stop it. All we could do was try to love and support my mother as best we could, for as long as we could. And to do and say the important things while we still had the chance.
Making it was cathartic for me in the months following her death as I edited night after night, listening to our conversations.
One of the most surprising aspects of dealing with my mother's illness was that I felt I was grieving for her before she had passed away; from the moment of her diagnosis. I was grieving for all she had lost, all we had lost and all the things we were going to lose in the not too distant future. I used to find myself crying after I had left my mum for the day, even though she was still doing okay, because I knew it wouldn't last. I was lucky that we were under the Palliative care team in St Francis hospice and the counsellors were incredible – not just to mum but our entire family. I learned that this is a very normal reaction to the news that someone you love is terminally ill. I also discovered that, even though I'm now a middle-aged woman and a mother myself, losing a parent is still a huge loss and it's ok to be devastated about that. I used to think that, because a parent was older and it's the natural order of things to lose them, somehow it would be easier. It's really not.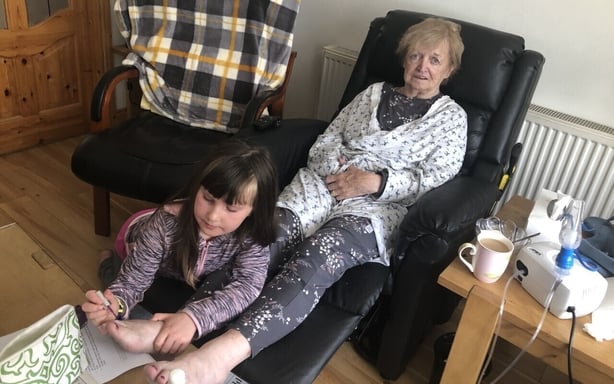 Through it all, I kept pressing the record button, as my mother and I had agreed. Even at some of the worst moments, I kept recording. Friends have asked me how and why I did it and whether it was painful. First of all, I did it because it was what my mother wanted; that people would learn about what she was going through and about MND, in the hope that it might help another family. It was also my way of making sense of things; when I write or make a documentary about something, I tend to stand back a little from it and it helps me to process it. That said, the experience of making this particular documentary has been more emotional and draining than anything I've ever done before. The rest of my family found the intrusion difficult at times, but they knew that the point of making it was highlighting and making people aware of this disease, so they gave me their blessing.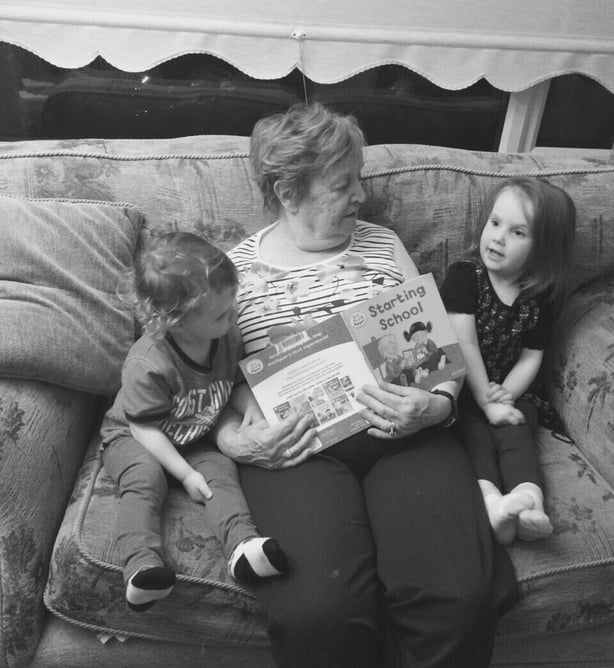 After my mother passed away it took months for the fog in my head to clear enough that I could start to listen to the hundreds of hours of recordings I had made. Listening night after night to these recordings of medical appointments, family discussions and casual conversations filled with laugher, tears and arguments and love was exhausting but also very comforting, like an old familiar blanket you drape around you on a cold evening. When I started listening, I didn't know if there was a documentary in it or if this was just a bunch of recordings that would only be meaningful to my family and people who knew my mother. In the end I decided that there was enough in the recordings to hopefully interest and maybe even help other families caring for a loved one or going through a terminal illness.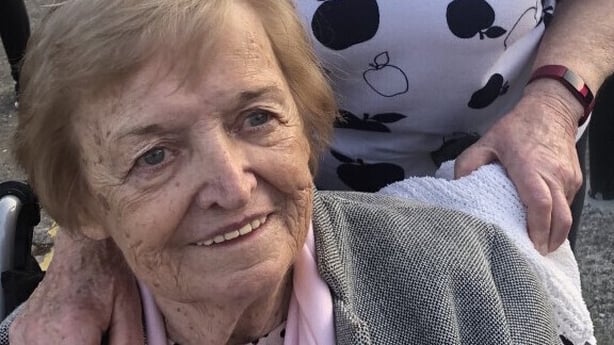 It took months of work for myself and my co-Producer Tim Desmond, but we managed to distil this heart-breaking final year of my mother's life into a forty-minute documentary. I like to think that it is about the things we often don't like to or get the chance to talk about; love and loss and how we make sense of that process. Making it was cathartic for me in the months following her death as I edited night after night, listening to our conversations. I also like to think that this documentary will be part of my mother's legacy - that this record of her final journey will raise awareness about this terrible disease and one day a cure will be found for it.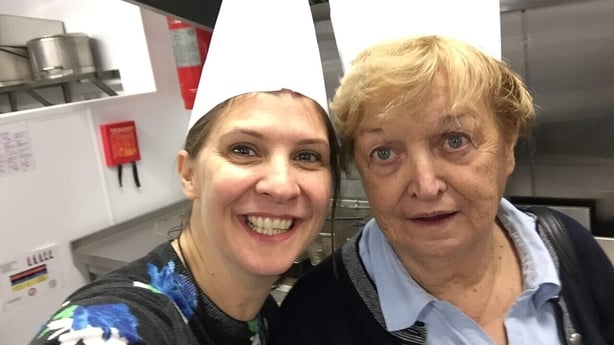 The documentary will be aired on 4th September 2021, which would have been my mother's 78th birthday. For her 77th birthday, she and I went to the National Gallery of Ireland on Merrion Square and the Merrion Hotel in Dublin for a massage and afternoon tea. It was a really special day. This year, on her birthday I'm going back there with a friend who lost her beloved husband recently. I will be thinking of my mother that day and missing her very much, as I do every day.
Documentary On One: I'll Send You Butterflies, RTÉ Radio 1 2:00pm Saturday 4th September 2021 - listen to more from Documentary On One here.