20 year old Saoirse Sheehan introduces this weekend's Documentary On One which is based on her secondary school project.
You wouldn't imagine that when you're working on a history project for the Leaving Cert. that you would unearth new information. But that's exactly what happened me a few years ago.
I'm from Donoughmore in Co. Cork and I decided to do my project on a local story: that of an English officer who was taken hostage by the IRA during the War of Independence.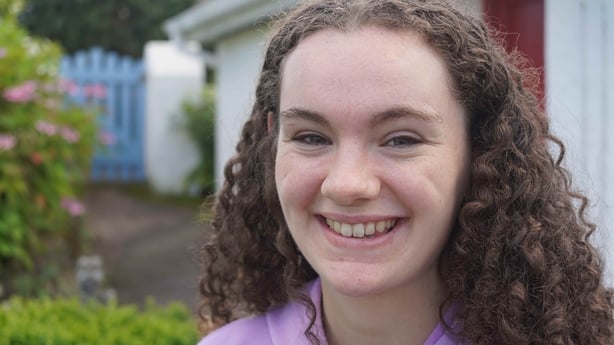 It was April 1921 and he was held for two weeks in a house, in my area, in an attempt to force the British to spare the lives of four IRA men awaiting execution in Cork Jail. When the four IRA men were shot by the British; the British officer was shot by the IRA.
It's a story of IRA hostage-taking that echoes the famous "Guests of the Nation" short story by Frank O'Connor and "The Hostage", the play by Brendan Behan.
Like Frank O'Connor's story, the officer and his captors became friendly. They came to admire each other. He joined in with their rebel songs and recognised them as fellow soldiers.
But there was a lot more to the story, which I tell in the Documentary On One – "I Am To Be Shot".
This documentary (produced by Ronan Kelly) is based on a school project I worked on whilst a student in Gaelcholáiste Choilm, Ballincollig.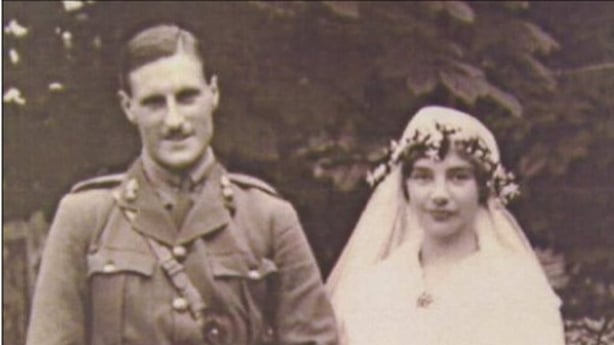 The officer who was captured and held in Donoughmore was Major Geoffrey Compton-Smith. He was a decorated officer, recently married, with a young daughter, who was more interested in painting and art than having a military career. But he wasn't a perfect man.
For my project, I managed to track down Compton-Smith's grandson, Rupert Peploe. He shared some of Compton-Smith's letters with me – particularly those he wrote just before he was shot.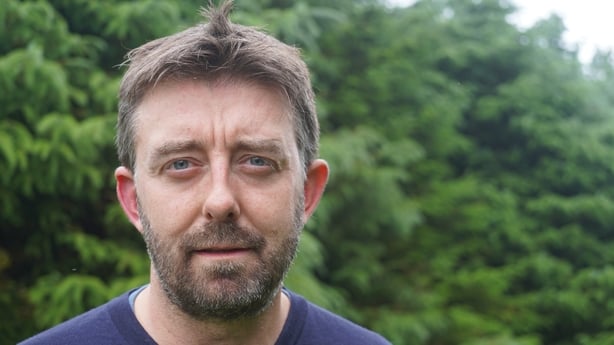 For my local research, I interviewed some families of men in the Donoughmore IRA who captured and held Compton-Smith, as well as identifying the house where he spent his final days – Moynihan's in Barrahaurin.
In April 1921, the War of Independence was in full spate and British officers were ordered not to leave their barracks alone for fear they would be attacked or taken hostage. But Compton-Smith did just that. On April 16th, he left his camp in Ballyvonare, Co. Cork, alone and got the train from Buttevant to Blarney.
He was dressed in civilian clothes – a so-called 'golfing suit' of plus fours and rubber-soled shoes. In Blarney, he went into a shop to buy cigarettes. In the shop were several IRA men who immediately recognised that he was an officer in the Army. Although they were unarmed, they took him hostage. They moved him between several safe houses until they ended up in Donoughmore.
They allowed Geoffrey Compton-Smith to write to his wife from captivity. He wrote that he had been caught while out on a "sketching trip". It later emerged that he had left his camp in the hopes of meeting a woman – a nurse from the army hospital in Cork.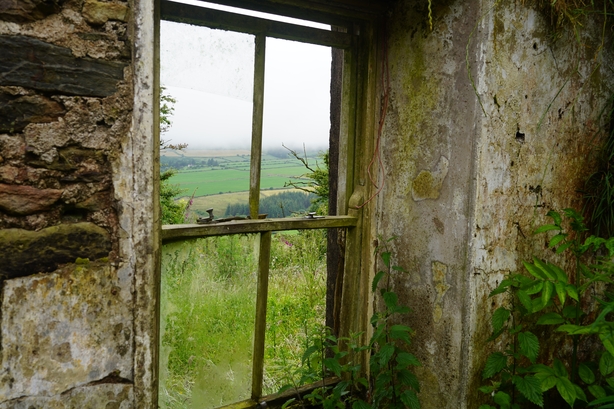 When the four IRA prisoners were executed in Cork Jail on April 28th, the IRA held a court-martial and sentenced Major Compton-Smith to death. His last request was to write letters to his regiment, his military governor and finally to his wife. These, especially the one to his wife, are poignant. The major was then brought up to the bog where his grave was already dug.
This radio documentary not only describes the events that occurred before his death but also afterwards. It investigates what happened to his body after he was executed and it features interviews with local people, including direct descendants of the captors.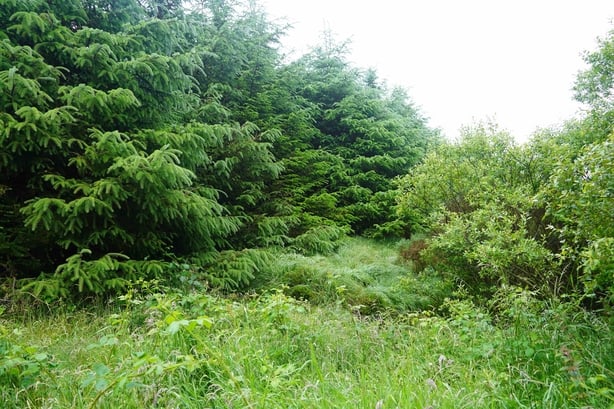 The Compton-Smith/IRA story is very much part of my life. In researching the project made me think about Major Compton-Smith, not just as an enemy, during a time when the British were terrorising the Irish, but as a very human person. The house where he was kept hostage is in a beautiful part of the Boggeragh Mountains and I often wonder what thoughts went through his mind when he was up there. As for the IRA who shot him, I play football with girls who are direct descendants of those men and it underlines for me how they really were ordinary people doing extraordinary things in difficult and different times.
Saoirse Sheehan is a student of Music and Irish at UCC
Documentary On One: I Am To Be Shot is currently available to podcast here.
For the FM broadcast, tune in to RTÉ Radio 1 on Sunday August 29th at 6pm, with a repeat on Tuesday, August 31st at 10 pm.