Composer Brian Irvine introduces his new site-specific work Carnival of Shadows: #1 Possible Human, presented by his Belfast-based company Dumbworld as part of this year's Kilkenny Arts Festival.
In the 80's my brother and I developed an unusual obsession with skateboarding. Having seen only pictures of skateparks in America, we cobbled together some old wooden doors and a few stray bits of timber and built a ramp in the driveway of our house. Real skateboards just didn't exist in Ireland then, so we nailed our roller skates to planks and off we went - launching ourselves off the flat roof of the outhouse toilet and onto that wobbling carbuncle.
For years, city councils teased our obsession with promises of newly built, soon arriving, "magazine-like" skateparks that never actually materialised. Eventually a skateboard "facility" did open in the northern fishing port of Kilkeel. Designed by (I imagine) a bunch of non-skateboarding councillors, it proudly boasted its own unique rectangular "bowl" with not a curved surface in sight! How things have changed …and even though my own skateboarding days are long gone I felt genuinely connected and thrilled that Kilkenny now has what we could only have dreamed of then.
I guess, in time, like a "daffy" or an "aerial 360" all things land.
Driven by a collective desire to reinvent and interrogate the interconnectedness of life filmmaker/director/writer, John McIlduff and I set up Dumbworld - a creative construct that enabled us to use music, film, theatre, opera and art to nibble away at the small unseen things and wrestle with the puzzles of human existence, our relationships with each other and the curious environments we create and inhabit.
When Kilkenny Arts Festival asked us to embark on a large project based around the new skatepark (as tempted as we were to propose a middle age skateboarder's club) we started where we always start - with nothing - but the desire to have conversations. This way the work always finds itself.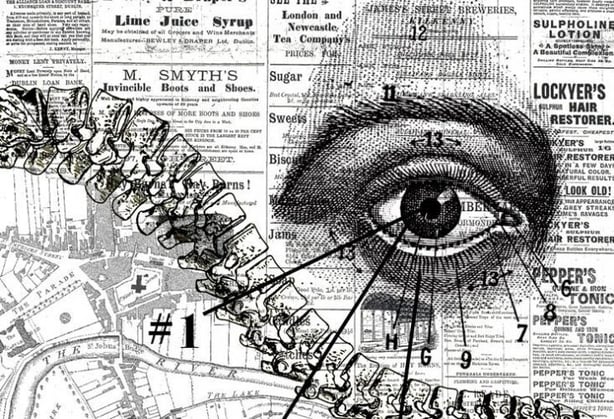 Possible Human is one movement of a larger work, entitled Carnival of Shadows, that will be presented in its complete multi-movement form next year. The work centres around the findings of an archaeological dig that took place in the 70s on the site of the new skatepark.
In a summary of the findings from that dig, the archaeological report states:
"A further twelve boxes containing floor tiles, medieval pottery and modern pottery were reviewed and photographed. These finds had been sorted and prefaced with the No. 4 and then the find number. No metal finds were retrieved and only one loose vertebra (possible human) with no identification tag was noted within these finds, no further skeletal remains were uncovered."
"The word possible troubles me. I would have used possibly. Possibly human is a sleight of hand. Possible human is a buried bone." (I'm quoting John here).
And so our imaginations begin to wonder about history itself, about a previous life, a single remaining bone, a person - a "possible human". We talk to the brilliant forensic anthropologist and human remains specialist, Dr René Gapert, who allows us to record a conversation with him in which he reveals the astonishing specifics of carbon dating and its relationship with nuclear testing and the piece starts to grow: an evolving visual image - a twisting sonic landscape of interwoven sinewy instrumental lines manifesting through a 17-piece chamber ensemble – arteries of co-existing fragments, colliding, cajoling and comforting woven in between those precisely spoken words that reveal the mysteries of the processes involved in René's endlessly curious practice.
That single found vertebrae, "the axis of the human" (René) becomes the axis of that place, the axis of that now new skatepark life, the past, the future, the present; the existing and the extinct, the vulnerable and the concrete and the understanding of time itself all feeding into a kind of illusive wonder of what and who and why we are. No answers - no conclusion - yet in the end if you are lucky and the ramp holds together (and even if it does not) everything lands somehow.
Carnival of Shadows: #1 Possible Human takes place at The Skatepark, Abbey Quarter, Kilkenny on the 6th and 7th August at 9.30 pm, 10 pm, 10.30 pm, 11 pm & 11.30 pm. The event is free but ticketed (duration 10 mins approx.) - full details and bookings here.