Programmer maker Marc Mc Menamin introduces his Documentary On One production The Lost Millionaire in Donegal - listen to it above.
I first came across the story of Arthur Kinglsey Porter on a Discover Donegal tourist advertisement. The picture showed Porter sitting on a rock in Glenveagh and highlighted how he disappeared without trace on Inishbofin Island near Magheroarty in July 1933.
I'm originally from Donegal, having grown up in Ballyshannon in the south of the county, and had never heard of Porter before, so naturally I found this all very intriguing.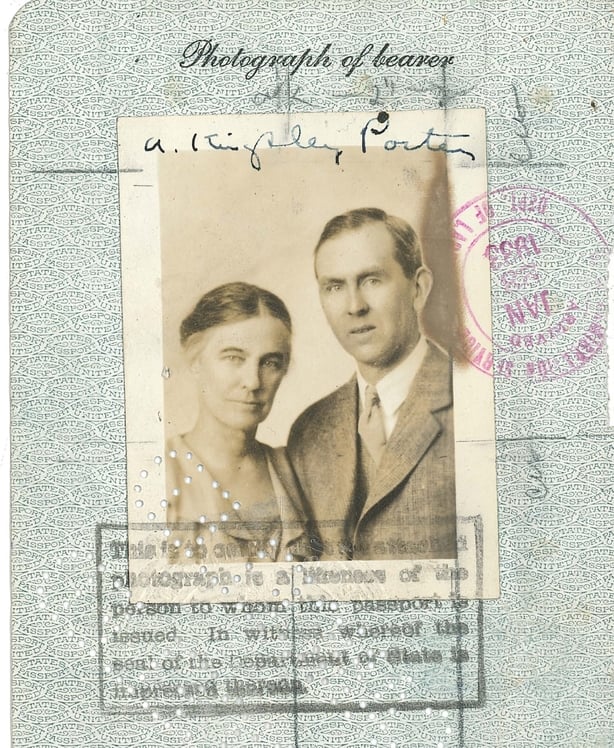 The fact that a Harvard Professor of Fine Arts - who also happened to own Glenveagh Castle - just vanished one day and was never seen again I felt merited some further investigation. My father's side of the family are originally from the Finn Valley area or "through the gap" as we say in Donegal, and so I had a few connections in that part of the county. I decided to do a bit of digging to try and find out what really happened to Porter - and it opened up a Pandora[s box of mystery and intrigue.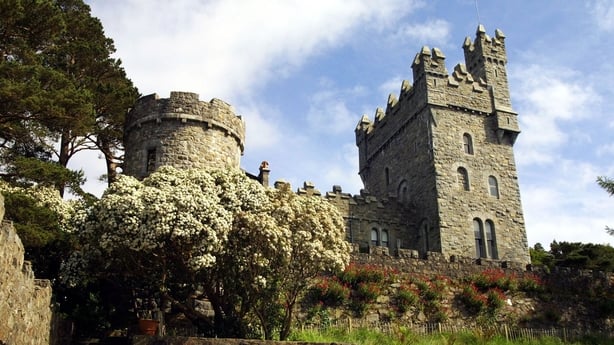 It turned out that Porter's life was quite troubled, and there was a lot more to the story than meets the eye.
There are a number of people who claimed to have seen Porter in Paris, India and in other parts of the world at various stages after his disappearance. Some of these accounts even come from some of his former students at Harvard, but a lot of it is hearsay and nothing has been definitively proven. You hear stories of people seeing him and recognising him and then him turning and running away. Its hard to distinguish how much of this is folklore and how much of it is actually true. Some of the local people in Inishbofin will also say that they heard stories of him being seen abroad - however, others will tell you that its all just conjecture.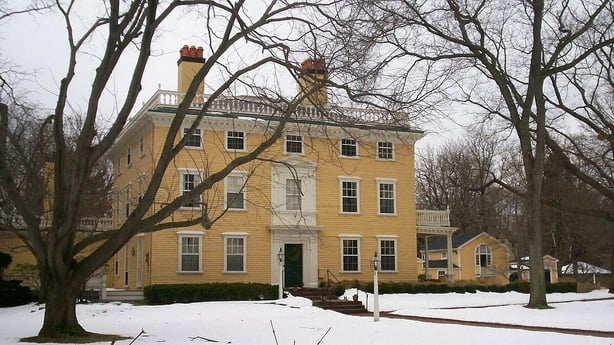 One of the islanders, Michael Mc Gee, whose uncle Owen was one of the last to see Porter alive, told me that stories of Porter being seen abroad are just tabloid nonsense "made up for the press" and he firmly believes Porter was troubled and committed suicide as a result. However the volume of different reported sightings does leave the door open to the concept that he may have been spirited off to a new life.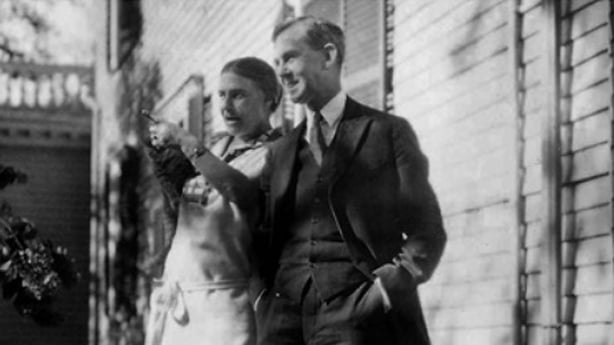 I was very fortunate in that a lot of the heavy lifting was done for this story already by the author Lucy Costigan. Her book Glenveagh Mystery contains a wealth of information on the Porters, including personal correspondence between Arthur, his wife Lucy and various different people. I was also able to find out more about Lucy by talking to Sean O' Guthin, the Gardener at Glenveagh, who is a great authority on all the history of the castle as well as a talented horticulturist. Local school teacher Dr. Seosamh O'Ceallaigh was also a huge help to me, as well as numerous other people in Ireland and the US.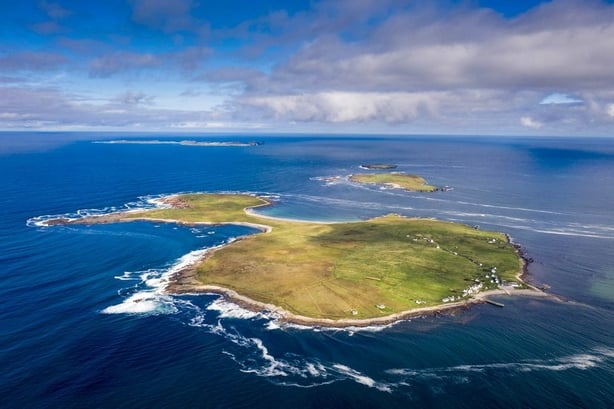 I was also very fortunate to be able to speak to Scott Arneill from Darien Conneticut in the US on several occasions. He's Kingsley's great great grandnephew and his closest living descendent, so he was able to give me great insights into Arthur and Lucy. Scott is very proud of Kingsley's legacy and he hopes to visit Glenveagh and Inishbofin once things get back to normal.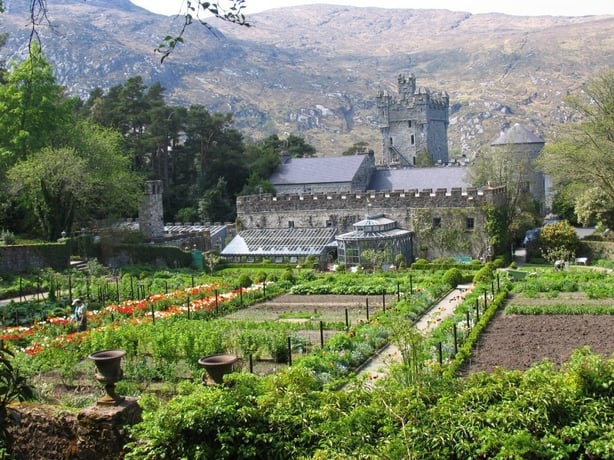 In order to try and find out as best I could what definitively happened to Kingsley I tried to retrace his footsteps on the last day he was seen in July 1933. Seosamh O' Cellaigh and myself and Ronan Kelly from the Doc on One team at RTÉ as well as local man Donnacha Mc Niallais travelled to Inishbofin last year and found his old cottage on the island, which now lies in ruins. We walked to the cliffs where he was last seen - I had in my mind a vision of these being a sheer drop like the Cliffs of Moher. Instead, they were gentle sloping stones that sort of roll into the sea. Seeing these cliffs where Kinsgley was last seen walking towards have made me doubt it was suicide. I can say after having thoroughly researched this that there are two possibilities as to his fate. The first is that Kingsley happened to slip on the rocks and perhaps bang his head and get washed away by a freak wave which coincidently happened while he was also in Donegal trying to get away from financial peril and a scandal at Harvard over his sexuality. This is plausible, but unlikely.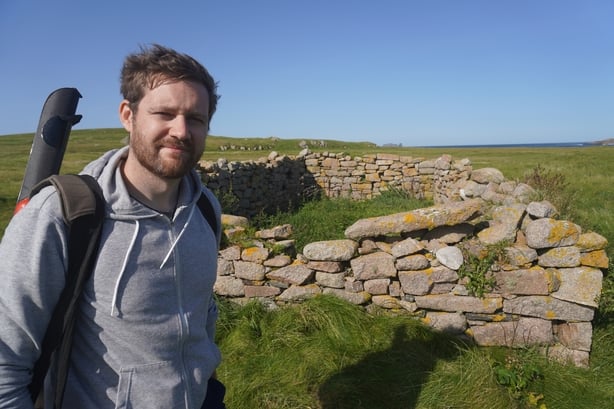 The other theory I have is that he was indeed spirted away to a new life in Europe. Lucy's demeanour afterwards points to this, and it is the theory that Scott Arneill believes also most likely. The most telling clue is in Kinsgley's own writings; in a play he wrote of St Colmcille sailing in a currach away from all his troubles in Ireland. Porter had built a currach and was a huge admirer of St. Colmcille. Whatever happened to Porter - and I believe the last theory to be the most plausible - I hope that he found some peace from his inner turmoil. I feel sorry for what happened to him and that he wasn't allowed to just be himself, and feel that Harvard and the world lost a pioneering intellectual as a result of the persecution he suffered. There were no winners in this sorry story but I'm glad that at least in the Donegal Gaeltacht that for a short time he found a place to live that made him happy.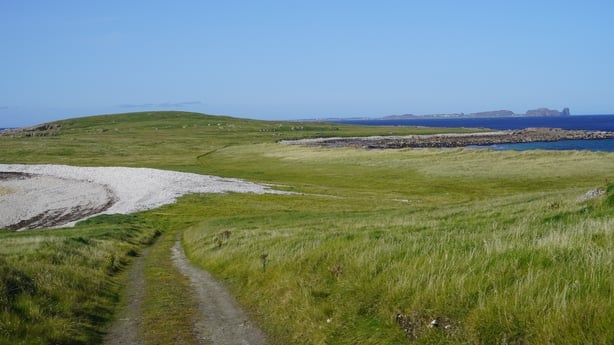 People enjoy a good mystery, and I think they hope of a good outcome intrigues people. I'm not a fan of such stories normally, but I'm always drawn to stories from Donegal as its my home and is a place that's very dear to me. I think truth is always stranger than fiction, though, and if we had all the pieces of the puzzle that the story of Porter would be a lot more straightforward.
I'm hoping that having heard this documentary it will perhaps jog the memories of people at home and abroad and that we may be eventually able to finally solve the riddle of Arthur Kinsgley Porter.
Documentary On One: The Lost Millionaire is available to podcast from the Documentary On One podcast feed from wherever you get your podcasts. Stream it (and other Doc On One productions) here. The Lost Millionaire airs on RTÉ Radio 1 on Sunday July 25th @ 6 pm, with a repeat on Tuesday, July 27th @10 pm.