Being a teenager is awkward and difficult enough without a supernatural power to contend with. Spare a thought then for Jeanie Masterson, daughter of a funeral director in small town middle Ireland who can converse with the dead just after they depart. It's an ability inherited from her father and one the local community are aware of, resulting in a thriving business for the family. It has its downsides though.
She's ridiculed by schoolmates, who've dubbed her 'Morticia', and also burdened with the secrets, confessions and final wishes of those who pass. She has a tendency to 'soften' the truth when relaying messages from the dead to their loved ones; 'my role was simply to be the conduit, the empty vessel...and yet I couldn't always do it'.
In the Masterson house, which doubles as a funeral home, death is normalised. It's not seen as something to be feared. Jeanie describes her constant company, the deceased, as 'with us everywhere, in every sentence we spoke, in every dream we dreamed...they were to be embraced and talked about'. This makes for an unusual upbringing. The novel begins however in Jeanie's adulthood. In the opening pages her parents announce their intention to retire and move to Cork. It's assumed that Jeanie and her husband Niall, an embalmer, will take over the business, but the idea rattles her. 'What a bundle of contradictions I truly was', she says, 'panicking at the thought of my safety blanket being pulled away, when apparently it was the very thing worrying me'. It turns out that Jeanie harbours her own regrets - a certain level of disappointment about the way life unfolded.
We need your consent to load this rte-player contentWe use rte-player to manage extra content that can set cookies on your device and collect data about your activity. Please review their details and accept them to load the content.Manage Preferences
Listen: Anne Griffin talks to The Book Show
We flashback to her teenage years, when she fell for Fionn, a charming young photographer. When school finished and friends left for university and to travel the world, Jeanie stayed put, out of a sense of duty to her family and the business. She understands this decision later to be a result of her profound fear of the unknown, and of growing up. Fionn tried to persuade her to move to London with him, but she couldn't seem to summon the courage to. She later married reliable childhood friend Niall, the safe option, but reminisces on her romance with Fionn often - 'delicious times. The stuff of badly written poetry'. However she regrets not jumping at the chance when 'the possibility of something other had been in my grasp'.
What price do we pay later for playing it safe? How much of who we are should we allow to be defined by what we do? These are universal themes that Griffin explores, but the difference here is that she does so through the lens of someone with a unique gift who uses it to self-sabotage. We see this in the way Jeanie rationalises choosing her hometown of Kilcross and Niall over the more exciting prospect of London with Fionn; 'Some (relationships) are passionate, and deep, and make your heart race, and some are quiet and comfortable, easy. Kind of safe', she tells her best friend and confident Peanut. 'Isn't that just friendship though?', she responds. Having grown adept at twisting the truth for the dead, Jeanie tells a distorted version of it even to herself.
Griffin writes this inner conflict and its ramifications well, throwing in some curveballs and revelations to keep the reader on their toes. Death may be the springboard but this is really a story about waking up, and learning to listen. For Jeanie this means filtering out all the other voices and tuning into her own for guidance, the very one she's been trying so hard and for so long to silence.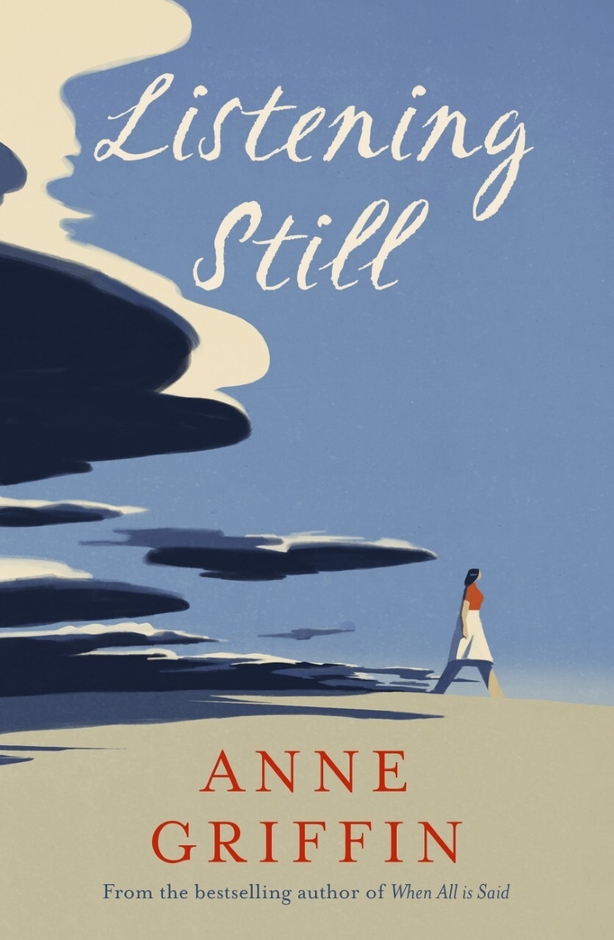 Listening Still by Anne Griffin (published by Sceptre) is out now.