The RTÉ National Symphony Orchestra and a host of Irish soloists present a summer season of Live concert programmes from the stage of the National Concert Hall. Watch above, and download your digital programme here.
Two composers who changed the course of 20th-century music – the 'Dean of American Music' Aaron Copland and arch-agent provocateur Igor Stravinsky – look to the future and the past in a mid-summer evening's concert that offers a diverting excursion to the idyll of Dvořák's Bohemian homeland.
A gloriously effusive celebration of the American landscape and character, Aaron Copland's rousing Fanfare for the Common Man pulses with romantic energy and stirring conviction to serve as the ever-hopeful herald of the dawn of a new age and attitude.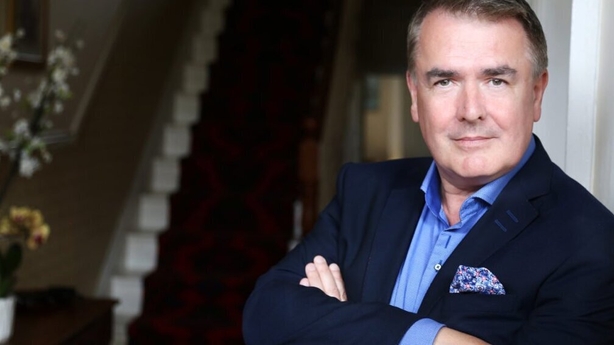 Used in countless film and television adverts, an anthem of choice for state occasions on both sides of the Atlantic, and famously re-worked by prog-rock group Emerson, Lake and Palmer in their pomp, it is in the concert hall that the power, grandeur and majesty of Copland's mighty Fanfare is fully realised.
Stravinsky looked back even further than Dvořák for his Debussy-dedicated Symphonies of Wind Instruments, the title referring to the ancient Greece notion of a symphony as signifying multiple voices 'sounding together'. Stravinsky described the result as 'tonal masses sculptured in marble', adding 'it is an austere ritual unfolded in terms of short litanies'. A quietly exhilarating exercise in contrasts of mood and combinations of instrumental voices, it is also hypnotic and moving.
Although borrowing some brightly coloured threads from his revered idol Mozart, Dvořák's Serenade for Wind Instruments weaves the rich inheritance of his native Bohemian folksong into a meringue-light but much more nourishing celebration laced and enlivened by Czech dance rhythms. Augmented by cello and bass, the winds variously stir themselves into displays of peacock loveliness, lampooning satire, dancing delirium, tender introspection and flights of fantasy to be willing carried away by.
Programme
Copland - Fanfare for the Common Man
Stravinsky - Symphonies of Wind Instruments
Dvořák - Serenade for Wind Instruments, Cello and Double Bass in D minor, Op. 44
RTÉ National Symphony Orchestra with conductor John Finucane