We sat down with Johnny "Smacks" McMahon of The 2 Johnnies to discuss the podcasters moving exclusively to Spotify, their upcoming RTÉ gig, and future plans.
In 2016, Johnny "Smacks" McMahon was working behind a butcher's counter in SuperValu while Johnny B O'Brien made hurleys for his family business in Cahir. One fateful day, the two appointed themselves as MCs for their local GAA club's fundraiser - a role that whet their appetite for a career in comedy.
Two years later, The 2 Johnnies podcast was launched and quickly became the country's fastest-growing show, with one million listeners every month and over 30 million listeners tuning in over the last three years.
Together, the duo have had nine number-one singles and a sold-out live tour across Ireland, the UK, USA, and Australia under their belts, and are just about to film the second series of their The 2 Johnnies Do… for RTÉ.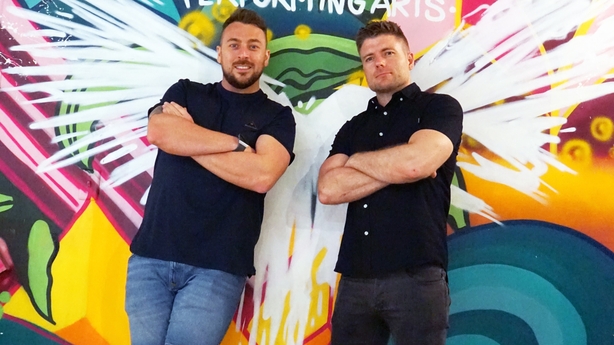 Not only that but the two lads have announced that they are following in the footsteps of US podcasting giants Joe Rogan and Dax Shepard by moving exclusively to Spotify from Monday, June 14.
"The attraction to joining a global brand like Spotify is exactly that, it's global," explains Johnny Smacks. "We've been going really well in Ireland and we're reaching expats all around the world but I think it's always in our mind to go bigger. Go hard or go home."
"You can't talk about chicken fillet rolls and GAA forever, as much as we do enjoy those things," he adds laughing. "We've kept true to our core values of what we know and what we like, but there's a lot going on in Ireland at the moment and we feel we have a platform that we can use."
"We had a person who wrote to us about coming out as gay to his GAA teammates and was asking us how we thought that would go down," he continues. "I think it's just us giving our take on how things are in the world and if something needs to be called out on, we'll call it out. Simple as."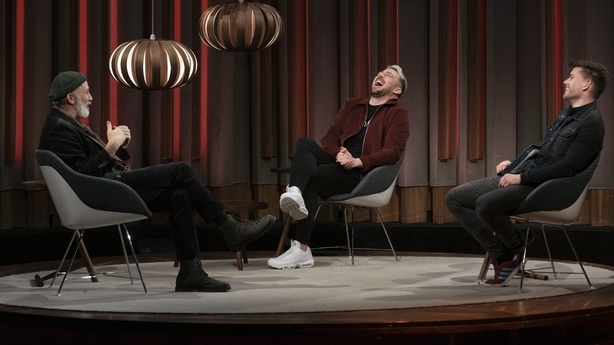 Undoubtedly, their quick rise to fame has been a crash course in entrepreneurship, self-promotion and commercially viable creativity but, according to Smacks, nothing about their success will be taken for granted.
"I remember when we started, genuinely, we didn't know anything about podcasts. We watched YouTube tutorials and rang the one guy we knew who knew about podcasts," he laughed. "But we've always had a good team around us, Maura our producer and a tight crew."
"It is a crash course in entrepreneurship but we don't forget that for the first twelve months, we didn't make a penny. In fact, I think we lost money. That's never too far from our thinking so we'll never get ahead of ourselves but it is a business now."
"We have employees now and people who depend on us."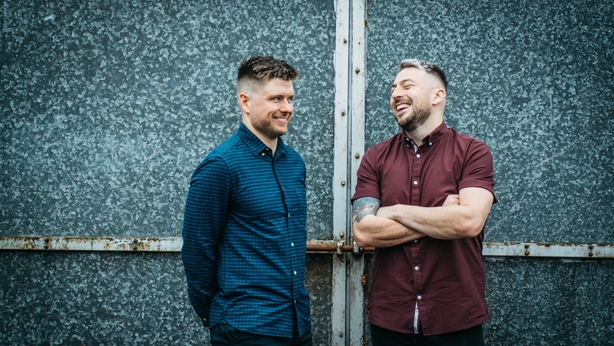 As well as the weekly podcast, Johnny B and Johnny Smacks will be gracing our screens again this year in RTÉ's The 2 Johnnies Do.... Last year saw the two friends roller skating around America but, due to COVID, this year's show will be a little closer to home.
"Shooting starts next week," says Smacks. "It's going to be around Ireland and we'll be investigating some things. Doing a little bit of 2 Johnnies digging deep on a couple of subjects so it's going to be wild as usual. It's something to look forward to."
"It's nice to be around Ireland. We don't have to drive on the other side of the road or worry about our safety," he adds laughing.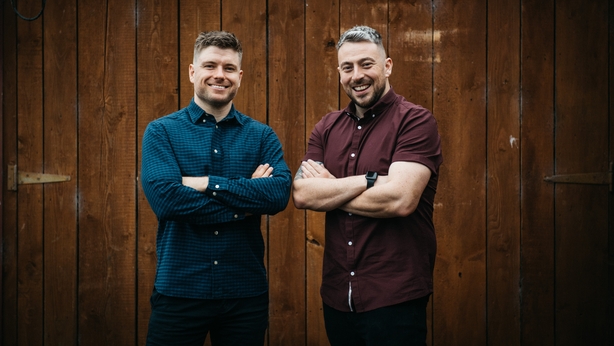 With no word yet on when live gigs will return to Ireland, what will the 2 Johnnies be getting up to next?
"There's offers of gigs coming in but, to be honest, we're focusing on what we definitely can do for now. If gigs come back, happy days. We'd love nothing more than to get a few thousand people in a room. Our show at The Marquee has been sold out for two years now so hopefully that goes ahead in May."
"As for what's next... being on TV was a massive achievement for us so more TV. We're doing some guest presenting with Jennifer Zamparelli on RTÉ 2fm and that's really enjoyable. That's something we didn't think we'd really like but we've loved it and it's opening up doors."
"Right now it's about trying to make the podcast bigger around the world and attracting more fans, that's as much as we can do for the time being... unless we create 4 Johnnies and nobody wants that," he laughs.