Drama On One producer Kevin Reynolds celebrates a singular talent - listen to Tom Hickey in The Gallant John Joe above.
"Live simply, love generously, care deeply, speak kindly, leave the rest to God."
These were the words pinned to the noticeboard in Tom Hickey's kitchen. These were the final words delivered so eloquently by Tom's son, Lee at his funeral in Eadestown, Co. Kildare on Thursday May 6th. These are the words credited to another actor, Ronald Reagan who, unlike Tom, underwent a mid-life career change.
Tom Hickey passed on May 1st. It is no exaggeration to say that he was one of Ireland's best known, best loved, most respected and dedicated actors - both inside and outside the business. In a sixty-year career he inhabited a variety of unforgettable characters on television, on film, on radio and, of course, the theatre. Tom served his art and his audience with integrity and distinction.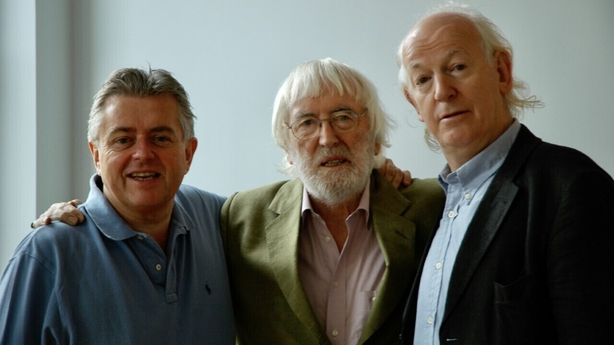 A significant part of his theatre work was the result of the artistic symbiosis he enjoyed with playwright Tom Mc Intyre. In a tribute to Tom, RTÉ Drama On One is broadcasting Bill Whelan's production of The Gallant John Joe by Tom McIntyre. In The Gallant John Joe, Tom plays the eponymous Cavan widower grappling with physical and mental infirmity. What keeps John Joe on his feet is his capacity to tell stories using language as a crutch, an ointment, a talisman and an intoxicant.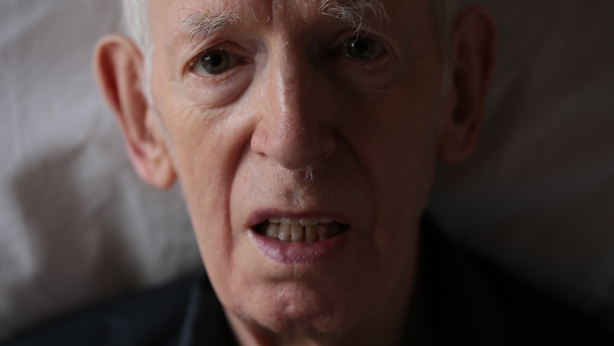 Following Tom's death composer, producer, theatre producer and all-round good guy Bill Whelan contacted Drama On One. Bill had recorded and produced a performance of Tom as The Gallant John Joe. The recording was made at Bill's studio in Roundstone, Co. Galway. The opportunity to capture Tom in his artistic magnificence presented some years ago while Tom was performing the show at The Clifden Arts Festival. The timing was perfect, in every sense.
Recently Lee and Bill spoke to In The Wings about The Gallant John Joe. Lee reflected on the legacy left by Benjy, working with his Dad on Alan Gilsenan's video for Kila and how Tom incorporated his Parkinson's into the final performances of The Gallant John Joe. Tom's training was in The Stanislavsky style of acting, taught by Deirdre O'Connell at The Focus Theatre. Everything you are serves the character.
Bill first worked with the "Two Toms" in 1994, composing music for McIntyre's bizarre but extraordinarily poetic Sheep's Milk on the Boil, directed by Hickey. In 2001, The Gallant John Joe was born and Bill suggested to the "Two Toms" that they record the piece, with a view to bringing the work to a wider international audience.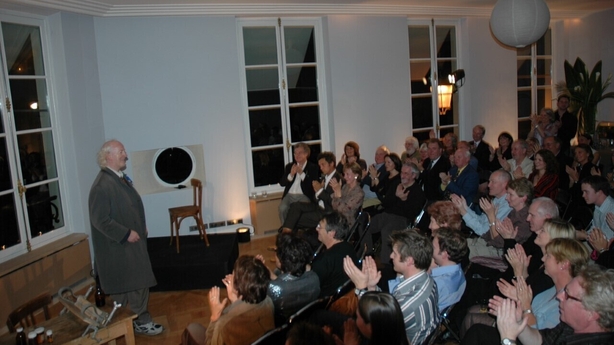 This happened subsequently in a salon performance at a soirée in Paris surfacing a gentle clash of cultures. A gathering of Irish folk including Paddy Moloney, Paul Brady, Shay Healy, Stephen Brennan and Dawn Bradfield mingled and merged with Bill and Denise Whelan's French neighbours to form an audience. Laughter, hilarity and recognition by the Gael was mirrored by puzzlement, amusement and confusion by the Gaul. Unfortunately - or perhaps not - McIntyre's creative and (de)constructive use of language features in no known dictionary, certainly neither in English nor French.
RTÉ Drama On One would like to thank Bill Whelan and engineer Philip Begley for allowing us to bring this recording of Tom Hickey in The Gallant John Joe by Tom McIntyre to a wider audience. Bain taitneamh.
Ar Dheis é go raibh a anam uasail.
The Great Hunger and The Gallant John Joe, are published in a single edition by The Lilliput Press. Listen to more from Drama on One here.