Via A Word in Edgeways on RTÉ Radio 1, a reflection from Dublin filmmaker and writer Pasley - Jean's recently published debut novel, Black Dragonfly (read an extract here) and her new short film Ship of Souls are both inspired by the Irish writer, Patrick Lafcadio Hearn, who is famous for his writings on Japan.
Listen above, and read Jean's reflection below.
Some years ago, when I was living in Japan, I was invited to a hot spring resort in the mountains for the weekend. They said it would be cold, so I put on the warm, winter jacket I had not worn since my arrival there five months earlier. On my way to the train station, I was surprised to find sand in my pockets; a small handful of sand, that I realised with a start, was from Castlegregory beach. I watched it trickle through my fingers. It seemed a sad fate for the sand, scooped up from a glorious beach in Kerry, to end up on a concrete pavement in Tokyo.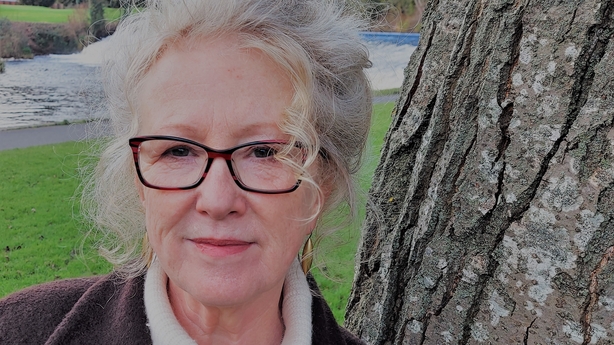 Long before the motorway existed, we used to travel to Castlegregory from Dublin through one town after another on a journey that took almost seven hours. Sometimes longer. Dublin, Naas, Kildare, Monasterevein, Portlaoise, Roscrea, Nenagh. Just after Limerick we used to stop in
Kildimo for a ham sandwich and a rejuvenating pint. On then through Foynes, Tarbert, Listowel and Tralee and by the time we reached our destination it was usually dark.
It was an exhausting journey but there was something about Castlegregory that drew us back again and again. We loved the village for the sweet air, the music, the chat, and the drinking with tall, handsome Kerrymen who all seemed to be called FitzGerald. Beyond the village lay lakes and mountains and miles of golden sandy beaches. Looking down at the sand trickling through my fingers on that noisy, crowded Tokyo street, traffic whizzing by, trains rumbling underground, commuters rushing to and fro, I wanted to be there on a remote beach, facing out into the wild Atlantic Ocean, alone with the wind and the cry of the gulls.