Anna Joyce analyses the latest episode of RTÉ's essential podcast series, GunPlot - listen above, and read more below...
For the past four weeks, RTÉ's Documentary On One has guided listeners through the muddy waters of Ireland's most notorious political scandal: the Arms Crisis. The theme of episode four is "Muzzy" and before you violently start flicking through a dictionary "muzzy" refers to being confused or blurred.
This week, we will hop from London to New York and finally to Hamburg in search of arms to get this gun plot off the ground. However, there is no click and collect option for a shipment of weaponry, at least not in 1969, so buckle up as things are about to get complicated….. From contradictory accounts, to a rendezvous with MI5, multiple false identities and a cameo appearance from a thriller writer, things will indeed get a tad "muzzy".
In truth this episode sounds more like a Bond movie than a snippet of Irish history. So, sit back with an iced beverage and ease into the highlights of episode four of GunPlot. And if you're still craving more, click onto RTE Player and watch GunPlot the TV documentary by RTE Factual.
PSA: This series is still in production, so send any documents, tapes, insights, or clues about this tale to documentaries@rte.ie. I repeat, send all Arms Crisis artifacts to documentaries@rte.ie.
What Jack Lynch Did Next
As devout listeners know, episode three concluded with multiple unanswered questions.
Peter Berry the man who oversaw the running of the Garda Special Branch had just relayed an urgent message (via hospital bed) to Taoiseach Jack Lynch: Irish officer Captain Kelly had met with IRA men in Cavan to offer them a stack of cash to purchase arms.
What did Mr. Lynch do with this explosive revelation? Well, nothing - because according to Mr. Lynch he was never told a thing.
However, the memoirs of Peter Berry contradict the Irish leader's account - "I was a bit muzzy and bloody from the medical tests but I am quite certain that I told him of Capt. Kelly's prominent part in the Bailieboro meeting with known members of the IRA".
To add insult to injury the Director of Army Intelligence Colonel Michael Hefferon, claimed Minister for Defence Jim Gibbons told him that the Taoiseach did know of the infamous meeting.
But to complicate matters further Mr. Gibbons denied ever making such an accusation. And it is this 'who said what to whom' debacle that would plague the court proceedings that followed the Arms Crisis a year later.
If this meeting sounds unfamiliar or the name Peter Berry doesn't throw up some red flags then you might want to hit pause and rewind episode three.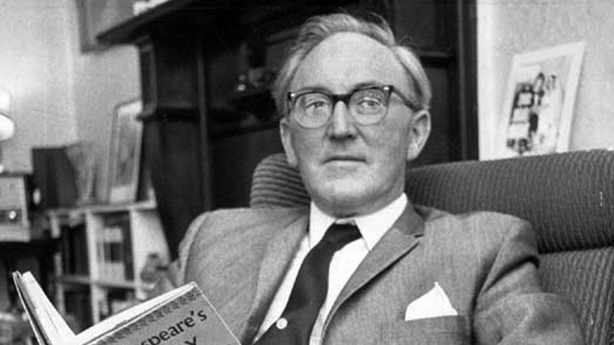 Flying The False Flag
This addition to the GunPlot narrative is filled with mini mysteries like the appearance of a critically injured man at a hydroelectric power station in Ballyshannon Co.Donegal in 1969.
The local parish priest was asked to come and offer the last rites. It was assumed that the man was a member of the IRA who electrocuted himself while trying to plant a bomb. But on further inspection, it transpired that this nationalist radical was in fact Thomas McDowell, a father of 10, and member of the Ulster Volunteer Force (a Protestant Loyalist paramilitary group). He was executing a "false flag" operation, which is a terrorist attack that mimics the enemy or the IRA to incorrectly assign blame.
Unsurprisingly, Mr McDowell's spiritual leader was not the Catholic priest who leaned over his body, but Reverend Ian Paisley. Reverend Paisley fed his parishioners on a diet of anti - Catholicism and organised protests, as they tried to stifle attempts at a fairer society.
Two days after his failed bombing attempt Mr. McDowell died, and new laws were enacted to offer equal voting rights to Catholics and Protestants in Northern Ireland.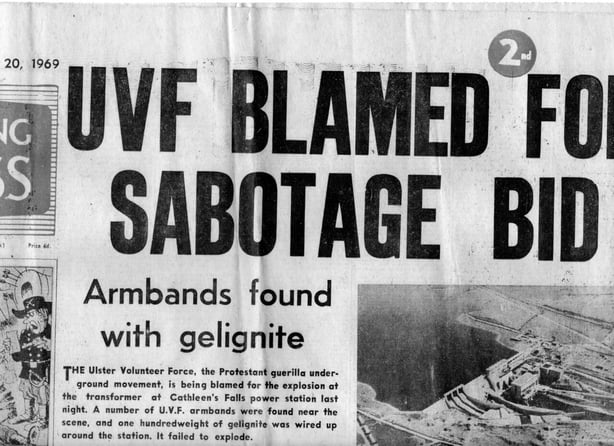 The Hunt For A Supplier
If the Minister for Finance Charles Haughey and his operative Captain Kelly were to acquire arms they would need to be untraceable, meaning no serial numbers and no evidence for the British to link the weapons back to the Irish Republic.
The journey to locate a supplier of black market guns began in England in 1969. The Minister's brother Jock Haughey (see Episode Three) participated in these arms escapades.
He first went to a contact on Oxford Street, but after the Irishmen were asked if they would be interested in smuggling Pakistani immigrants, the deal fell apart.
To ease the burden of negotiating the black market Jock Haughey brought a Belfast IRA man on his next trip - John Kelly. Mr Kelly has featured in previous episodes and is not a relation of Captain Kelly.
The Streets Of London
The pair returned to London to meet with a contact of Minister Neil Blaney's Captain Peter Markham-Randall. They waited for six hours to meet Markham Randall. But upon his arrival, he promptly ushered the Irishmen out of the building on the premise that the room was bugged.
Then things got interesting… John Kelly exited the building last and noticed a woman. She was tracking the men with a headscarf, a bag, and a microphone. "That's really how we rumbled them. As it turned out, Markham Randall was in our opinion an agent for MI5, MI6, a government agent certainly of some description. Certainly, he had no arms to give, and was merely there on an exercise to discover looking back to see to what extent the Irish government was involved in this kind of importation."
John Kelly admitted they planned to assassinate Markham Randall or rather ask him "some very pertinent questions". But Captain Kelly refused to sign off on such tactics and Markham Randall was spared. "I saved his life on that occasion. Because some people said these people are going to cause us trouble eventually be as well off they were eliminated. I said no."
The Many Lives Of John Kelly
Although John Kelly was "looking for arms, the means of defence." He never intended to re-join the fight against the British, having been arrested in 1956 for being part of an IRA campaign.
In 1960 he attempted a failed prison break and according to his daughter Bronagh "spent six months in solitary confinement." On his release, he obtained a solid job, a home, and even sang in the choir. He had every intention of maintaining domestic bliss when the North was rocked by the events of August 1969. In his words former members of the IRA "were made to feel obliged" to reignite their republican roots in defence of their people.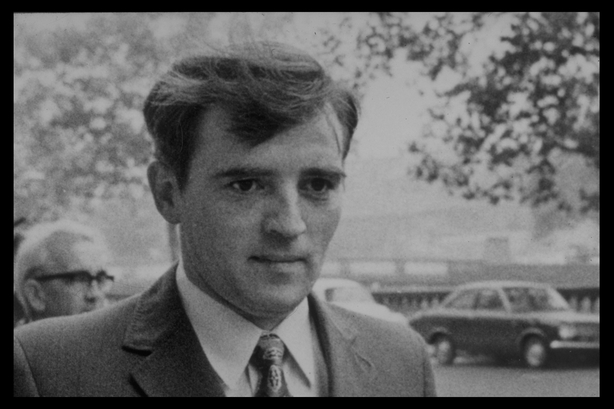 Made In The U.S.A.
After two flops in Blighty, the gunrunning team needed a fresh approach and decided to head to the US in search of weapons. John Kelly felt it was safer to deal with "your own people" in this instance members of the Irish-American IRA.
Patrick Nee, a convicted mobster, and gun-smuggler, said at this time, people came to the US for "a lot of pistols, there was a special request once for Derringers, three Derringers we got those for them; rifles, .45 caliber 'grease' guns". John Kelly arranged a deal with a well-known republican for the purchase of arms, but his quest soon fizzled out. "(Captain) Jim Kelly said no, Blaney said no, it would have been quicker to go to the continent", which is exactly what they did next.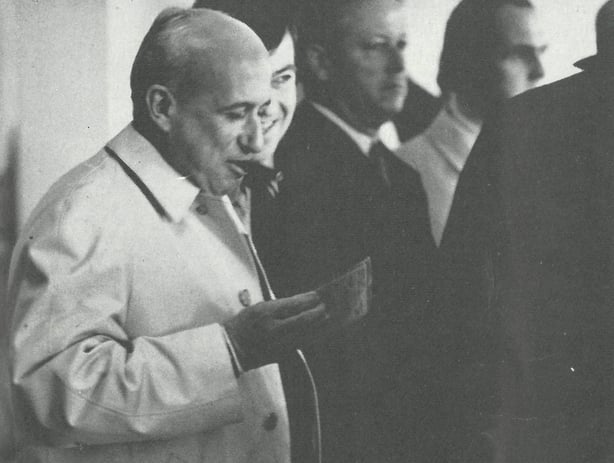 An Arms Dealer, An Author, And the Secret Service
Believe it or not, Minister Blaney had yet another arms contact. This time his source was a man named Otto Schlüter, from Hamburg Germany.
Mr. Schlüter did not discriminate when it came to selling arms, which is likely why there were two attempts on his life in the 1950's. He survived, but his business associate and mother did not.
Mr. Schlüter was immortalised as a character in the novel The Dogs of War by thriller writer Frederick Forsyth. In the 1960s a budding writer couldn't research a subject online from the comfort of an armchair, so Mr. Forsyth had to take a more creative approach...…
He claimed to be a South African representative for a wealthy entrepreneur who wanted weapons to mount a coup in Africa. This gave him access to the inner circle of Mr.Schlüter, that is until his bestseller Day of the Jackal was translated into German. "He (Schlüter) was sitting in his limousine at a traffic light stationary and next to him was a book store and one book had fallen over" which Mr. Forsyth explained revealed a full-sized portrait of himself, revealing his true identity.
The next thing he knew he got a call from a fellow "Brit" who ordered him to vacate the country as soon as possible. He suspected the caller was a member of MI6 or MI5 also investigating Mr Schlüter. "I flopped through an open window of a moving train. I got out of Hamburg that way".
Remember, Mr. Schlüter is the man next in line to provide the Irish government with arms. I wonder how that plan will turn out... To find out you better tune into episode five of GunPlot!
Catch up with all the episodes thus far of GunPlot here.