Katie Davenport, set and costume designer for The Visiting Hour at The Gate Theatre, writes about the challenges of designing The Gate's first online production, which streams from April 22 - 24.
---
There's something really captivating and significant about the scenography and the mise-en-scene of the Gate Theatre space as it stands presently, an interior landscape that carries an immense visual and textual history, and now, also the absence of people. That clearing of space like a frozen forlorn image; the stillness of an empty theatre awaiting and beckoning the return of it's community.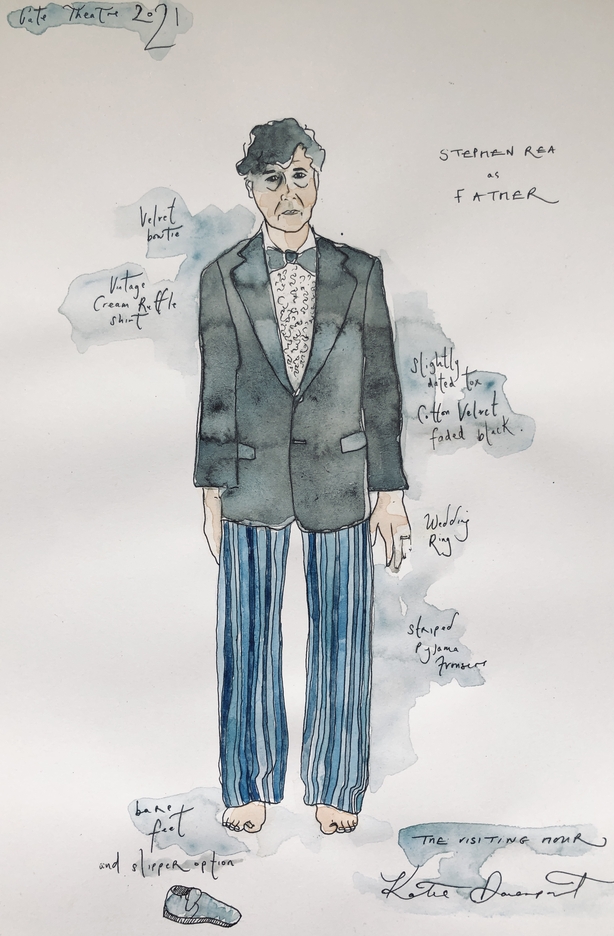 I've had the privilege to be a part of the creative team, designing the set and costumes for The Visiting Hour, by Frank McGuinness, which stars Stephen Rea and Judith Roddy, directed by Caitriona McLaughlin, with lighting by Paul Keogan and sound design by Tom Lane.
This is a sensitive and poignant piece about a visiting hour in a nursing home during the pandemic, where a daughter and father meet. It's about their relationship and the language and musicality they use to communicate.
The set design is minimal and understated. To let the play speak, all we need is a bench where the Daughter sits, a nursing home chair for Father, a pane of glass that divides them and a tannoy overhead.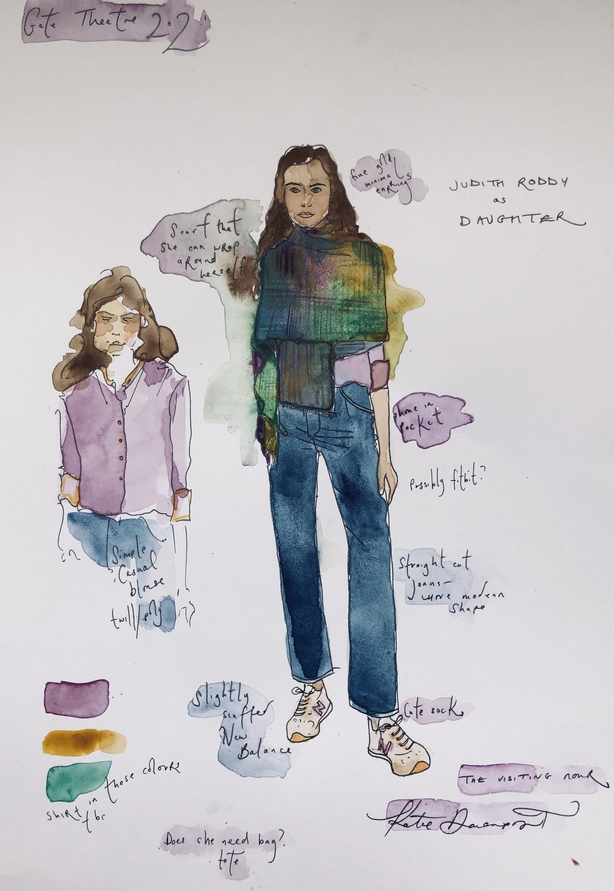 Judith Roddy, the daughter, takes a lone seat in the clearing of the auditorium to speak to her father (Stephen Rea). He is framed in the stage area of the theatre— that transient space of memory and story reawakened. We wanted to simply show an audience with Father.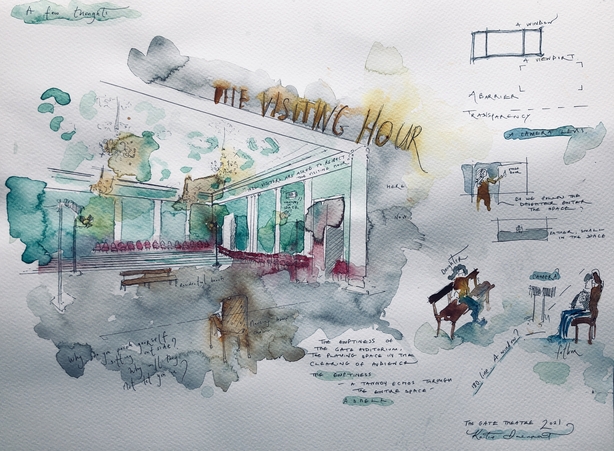 The greater scenography takes in the room they inhabit, a mausoleum of narratives, with fragmented auditorium seats and chandeliers in repose. The scenography in close collaboration with the lighting and sound design looks to activate the space as it stands, in small theatrical ways, responding to the cadence of the language.
Frank McGuinness has indicated really intriguing costumes — in the instance of Father, we meet him in a tux and pyjamas, slipperless. These costumes are a joy to bring to life.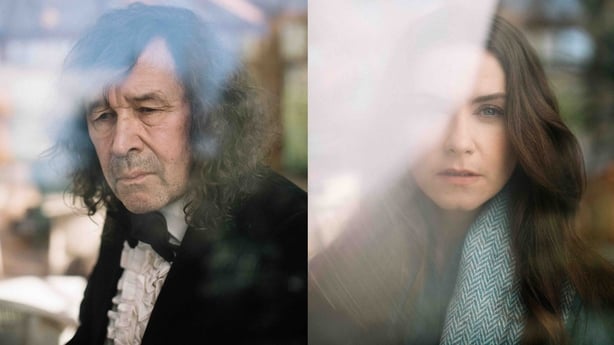 In collaboration with both Stephen, Judith, and James Seaver (Head of Costume), we have curated these costumes with little details and punctuations over the course of rehearsals.
It's been a thrill to step back safely into the collective breath and energy hurtling towards a theatre's opening night, and reawaken a space.
The Visiting Hour streams on the 22, 23 and 24 April and tickets are available on the Gate Theatre website.