In 1982, Ireland freezes in January. It is the worst winter weather for fifty years.
We need your consent to load this rte-player contentWe use rte-player to manage extra content that can set cookies on your device and collect data about your activity. Please review their details and accept them to load the content.Manage Preferences
The Big Freeze - Anything Goes reports on 22 January 1982 (via RTÉ Archives)
Finance Minister John Bruton delivers a controversial Budget. Independent TDs hold the balance of power. The Fine Gael - Labour Government collapses and a general election is called.
As Ireland heads for another hung Dail, Charles Haughey survives a leadership challenge and becomes Taoiseach.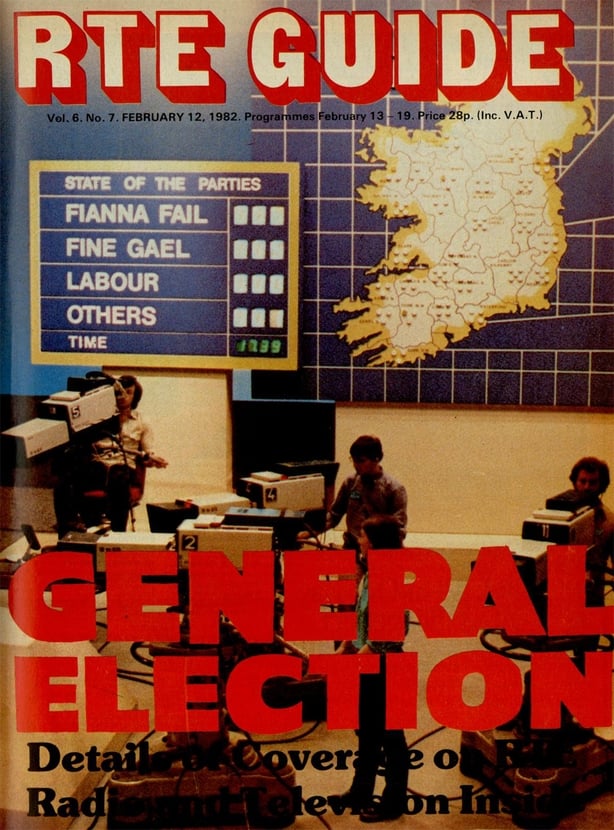 Independent TD Tony Gregory trades his vote in a deal worth £90m to Dublin's inner city.
Gay Byrne is the victim of Mike Murphy's Candid Camera.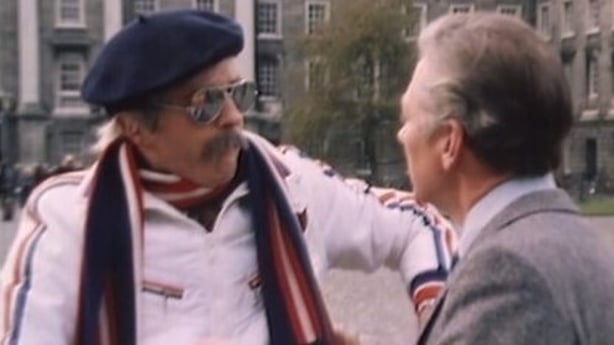 Poland is a country under martial law. The government bans the 'Solidarity' trade union. The workers remain defiant. Their leader Lech Walesa is freed from detention.
Ollie Campbell kicks Ireland to victory against Scotland and Ireland win the Triple Crown for the first time in 33 years.
Argentine troops invade the islands they call 'Malvinas'. When diplomatic moves fail, a British battle fleet sails 8,000 miles. A bloody campaign begins. The fighting ends on June 14 when British troops retake Port Stanley. 255 Britons and 652 Argentinians have died.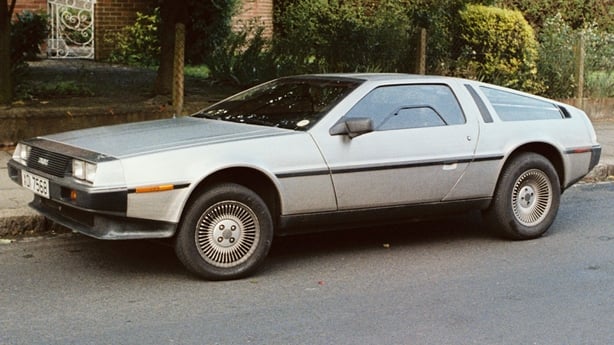 Belfast's De Lorean car plant closes. Owner John DeLorean is arrested on drugs charges. After £80 million in British Government aid, 1500 jobs are lost.
The IRA take their war to London. 'No warning' bombs target an army band and a Horseguards display. Eight people die.
A young nurse is brutally murdered in the Phoenix Park. On July 25, a Co. Offaly farmer is also murdered. Three weeks later, Malcolm MacArthur is charged with murder. He was arrested at the home of the Attorney General, Patrick Connolly. Although he is not implicated in the murders, the AG resigns. McArthur is later convicted of murder. The Taoiseach defends his handling of the affair.
Fianna Fail debates a motion of no confidence in the Taoiseach, Charles Haughey. His opponents want a secret ballot. Charles Haughey wins an open vote by 58 to 22.
In November, the government loses a vote of confidence and the country faces its third election in eighteen months. Fine Gael and Labour are back in power.
1982 - The Playlist:
Tight Fit - The Lion Sleeps Tonight
Human League - Don't You Want Me
Yazoo - Only You
Phil Lynott - Yellow Pearl
Clannad - Harry's Game
Dexy's Midnight Runners - Come On Eileen
Fun Boy Three - It Ain't What You Do
Dire Straits - Private Investigations
Irene Cara - Fame
De Danann - My Irish Molly O
The Clash - Should I Stay Or Should I Go
Tears for Fears - Mad World
Madness - House of Fun