Ian Paisley visits Dublin in 1991. He protests against Northern Secretary Peter Brooke's decision to resume the meeting of the Anglo- Irish Conference and to end discussions between Northern parties.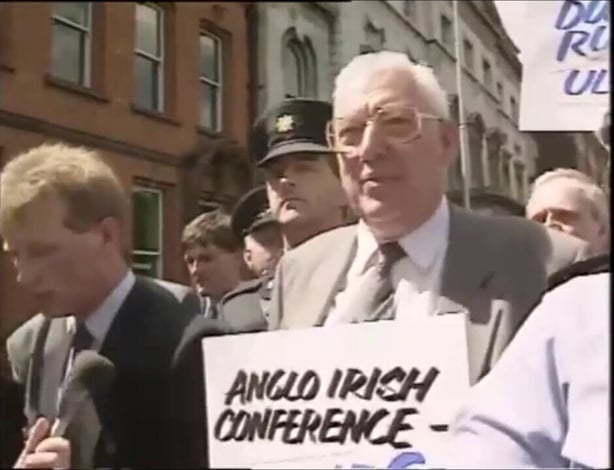 1991 sees an unusual Fine Gael Ard Fheis. Twink makes a show out of Fine Gael.
Ireland v. Australia in the World Cup Quarter-Final. Ireland's late try offers hope of a remarkable victory, but Australia win by one point.
Iraq: 16 January 1991: A US-led military force of thirty countries launches Operation 'Desert Storm'. Laser-guided 'smart' bombs hit Iraqi military targets.
In Baghdad, an Allied 'smart' bomb hits a bunker which has been used as a civilian air raid shelter. Hundreds of women and children are killed.
Fears grow that Iraq will use chemical weapons as retaliation. The 'Patriot' missile defence system is deployed. Iraqi 'Scud' missiles still hit Israeli and Saudi cities.
On 24 February 1991, the land war begins. The Allied coalition wins a decisive victory. On February 28, Kuwait City is liberated.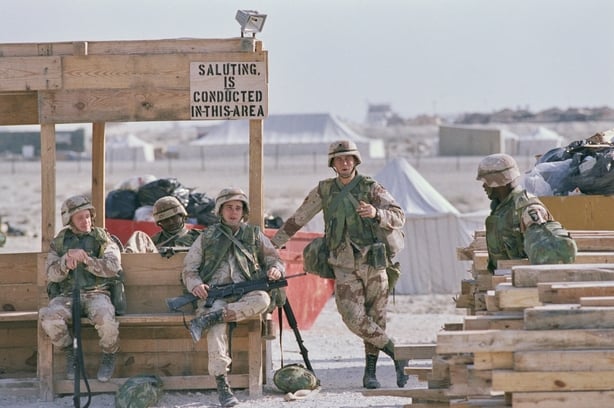 As the war ends, an estimated 50,000 people have died and Kuwait's oil fires are out of control. An ecological disaster threatens the Gulf.
Maastricht, The Netherlands: European leaders sign an historic agreement. It sets 1999 as the deadline for a single currency.
Corruption allegations are made against Larry Goodman's beef company. Although the company vigorously denies the charges, a Tribunal of Inquiry is set up to investigate the claims.
The former State company Greencore is hit by scandal. A complex financial arrangement allowed a group of managers to profit from the use of public money.
More questions are asked about the sale of Carysfort College when the Taoiseach's involvement in the deal is revealed. Telecom Eireann's controversial purchase of a site in Ballsbridge leads to high-profile resignations.
After the Taoiseach, Charles Haughey, says certain people 'should step aside', Dermot Desmond resigns as chairman of Aer Rianta. Michael Smurfit resigns as chairman of Telecom Eireann.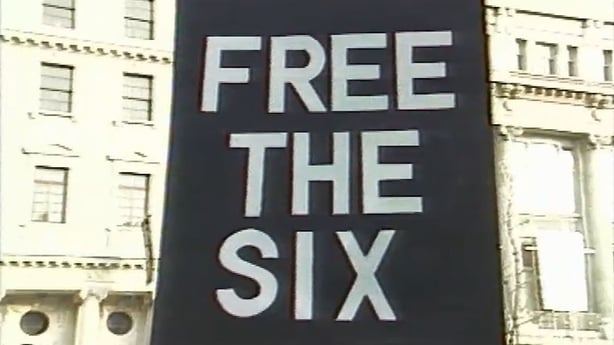 London, 14 March 1991: The Birmingham Six are freed after 16 years in jail. They had been wrongly convicted of a mass murder committed by the IRA.
When condoms go on sale in Dublin's Virgin Megastore, The Irish Family Planning Association is convicted and fined. Under the law, shops are not allowed to sell condoms.
In an effort to revive Ireland's ailing economy, the Government unveils a radical new agreement. Meanwhile, people queue to emigrate. Under the American 'Morrison Visa' scheme, Ireland is granted 48,000 places in a three-year programme.
20,000 Albanians flee the economic collapse of their country. Many are forced back as they attempt to land in Italy.
The EC fails to mediate a peace in Yugoslavia. Nationalist leaders exploit ethnic hatreds. The Serb-dominated federal army lays siege to Dubrovnik.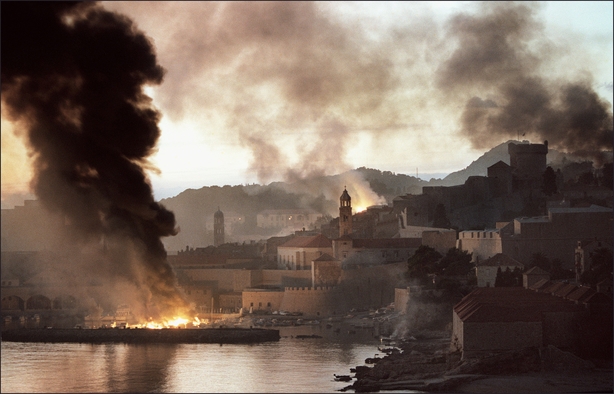 The Croatian city of Vukovar is also besieged. When the city falls to the Serbs after three months, Vukovar's Croats are among the first victims of 'ethnic cleansing'.
Hardline Communists oust President Gorbachev in a coup. Boris Yeltsin triumphs over the coup leaders. Gorbachev is freed from house arrest. Yeltsin emerges as the dominant political leader.
Leinster football sees an epic battle. Meath and Dublin have to play four times .Meath make it to the All-Ireland Final, but lose to Down. Tipperary beat Kilkenny in the hurling.
Fianna Fail faces another divisive debate. Albert Reynolds challenges for leadership The Taoiseach refuses to give way and wins an open vote by 55 to 22.
1991 - The Playlist:
R.E.M. - Shiny Happy People
U2 - The Fly
Michael Jackson - Black Or White
The Wonder Stuff - The Size Of A Cow
The Big Geraniums - Home Again
Color Me Badd - I Wanna Sex You Up
Blur - There's No Other Way
Extreme - More Than Words
Enya - Carribean Blue
James - Sit Down
Lenny Kravitz - It Ain't Over 'Til It's Over
Bryan Adams - Everything I Do (I Do It For You)