The Silver Coast by acclaimed writer Colin Barrett and read by Eileen Walsh is the latest new story from RTÉ Radio 's Spoken Stories Independence collection of newly commissioned stories around the subject of independence - listen above.
Colin Barrett says his story is 'about what it is people owe each other, and the interplay between the human impulse to escape or transcend the world and give yourself over to it.' The Silver Coast is set in the kitchen of Lorna's house in a present-day housing. estate. The women in the story are taking a brief break for a coffee between the mass and burial service and the meal being put on by her family in the Silver Coast Golf Club in Enniscrone on the funeral day of Lydia Devaney, a neighbour in her early fifties who has died suddenly.
While they remain in the kitchen throughout the story, their recollections bring them - and the listener - to far-off places and significant past moments in the lives of these women. Neighbour Ciara brings up her intense experience of an Ayahuasca ritual she had in South America, which years on she still isn't fully able to articulate, while Lorna finds herself vividly remembering seeing a man die only feet from her on a beach in Nice, when she was there as a teenager with her parents and auntie on a family holiday.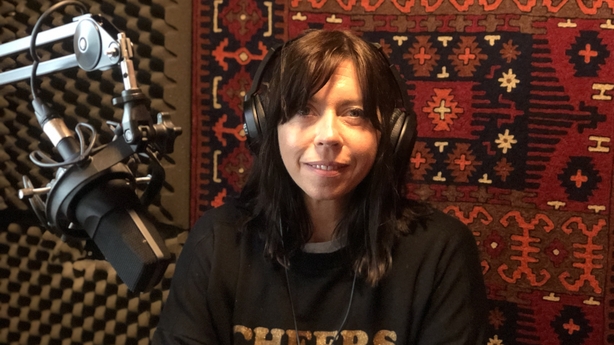 Next up on Spoken Stories Independence: Siobhán McSweeney reads the new story Present Perfect by Roisín O'Donnell The story opens in a Dublin hotel against the backdrop of the Irish housing crises. During her hectic day Ciara a young teacher will be confronted with her worst fears as a parent. Present Perfect explores a life lived in transit and signals the life-changing consequences of the stories we tell ourselves.
Spoken Stories Independence, broadcast on Sundays at 7pm on RTÉ Radio 1, is produced by Clíodhna Ní Anluain for RTÉ and made with funding from the Broadcasting Authority of Ireland and the Television Licence - listen back here.